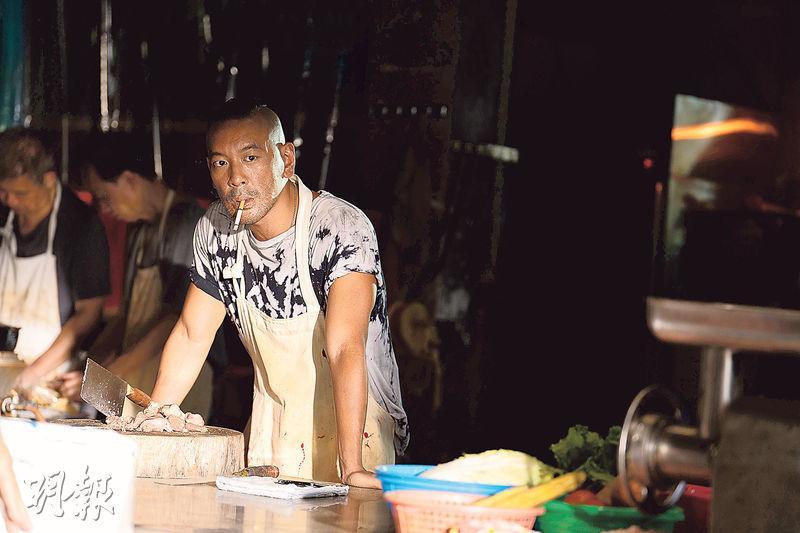 Juno Mak's guest appearance as a butcher is a pleasant surprise for many viewers
courtesy of mingpao.com
The Hins Cheung King Hin, Ivana Wong Yuen Chi, Jeffrey Ngai Chun Sun, Michael Ning (Bak Ji), Kaho Hung and others starred Lunar New Year film EVERYTHING UNDER CONTROL (CHIU SUN GAING HAI GIP ONG HA) after the premiere and preview screenings brought viewers a lot of pleasant surprises. Aside from Carol Cheng Yui Ling's guest voice performance, another mystery actor also appeared. After over 10 years away from acting, Juno Mak Chun Lung played the mob boss "Chairman Lai" and appeared as a butcher that stole the show.
Juno said that he returned to the big screen completely because of director Ying Chi Wan. They have worked together before, at the time Ying was an assistant director. "When I knew that Ying Chi Wan wrote a mystery character for me and hoped that I could perform, I never thought that it would be in a crazy comedy Lunar New Year film." He not only hoped to support new directors but also contribute to Hong Kong film. In order to bring the mob boss to life, Juno studied the character in detail before taking his mark, coming up with an exceptional "Chairman Lai". This time the production team was very young. Juno on the set truly sensed that aside from the familiar production team, he also ran into many younger generation new faces. Director Ying Chi wan thanked Juno for his help and willingness to get crazy with him. He said that "Chairman Lai" in my heart would always be the "Strongest Villain".