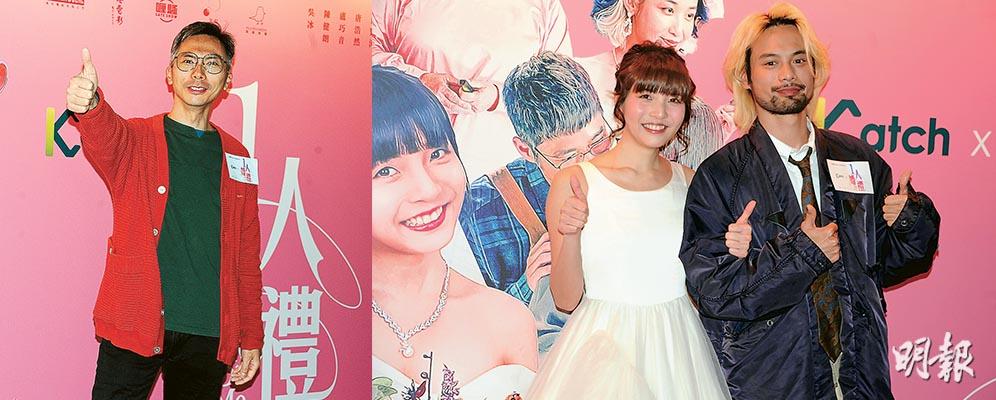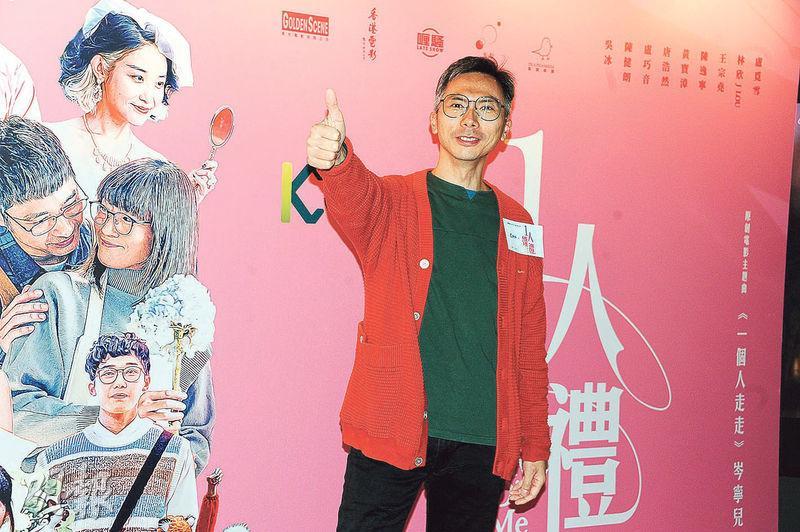 Director Kiwi Chow feels film is art. Providing different choices for viewers in the Lunar New Year is a win win.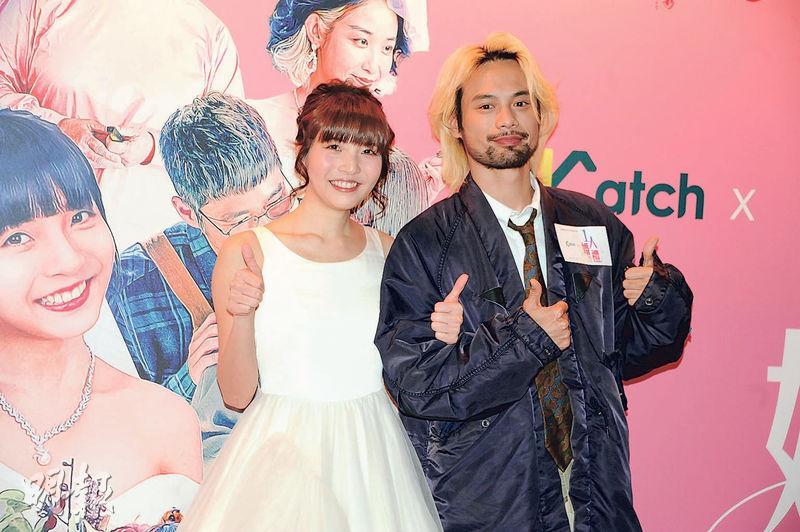 Sabrina Ng and Chan Kin Long promise if the film would reach HK$ 10 million they would present surprises. The former would appear in a bikini and the latter would "streak"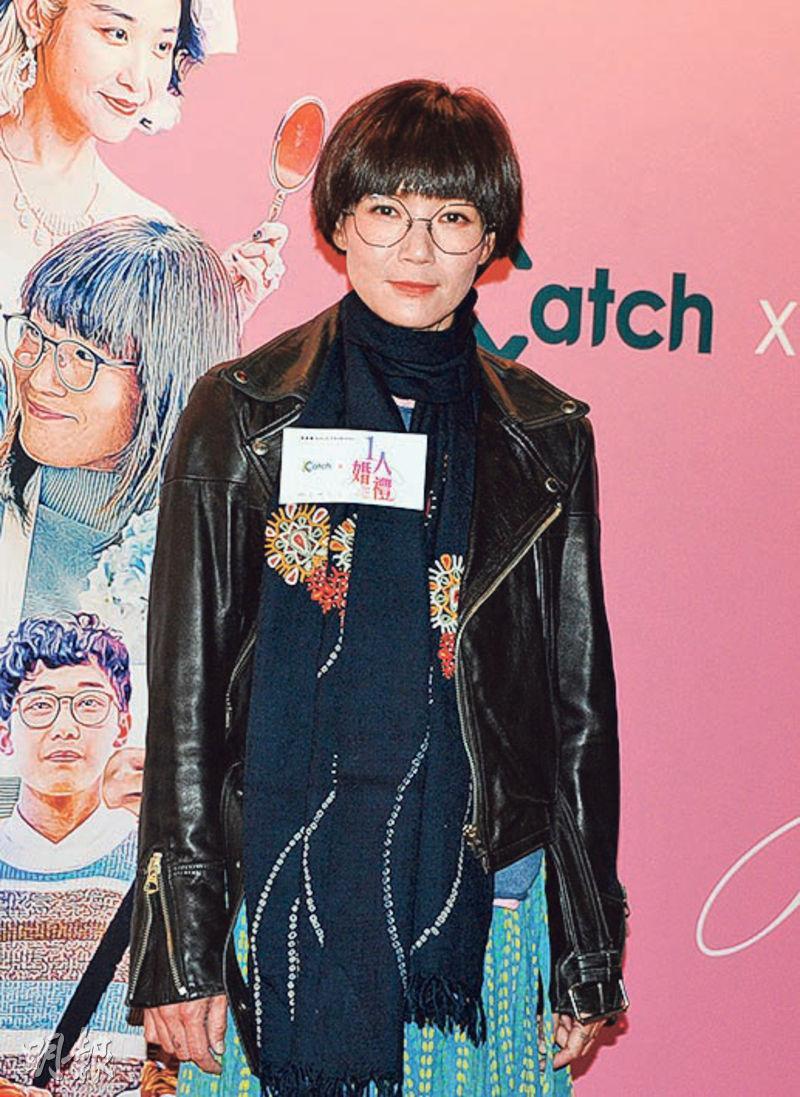 Candy Lo has recovered from surgery
courtesy of mingpao.com


The Chapman To Man Chak invested Lunar New Year romantic comedy SAY I DO TO ME (1 YUN FUN LAI) two nights ago held its premiere in Tsim Sha Tsui. Director Kiwi Chow Koon Wai led Sabrina Ng Ping, Chan Kin Long, Candy Lo Hau Yam, Gregory Wong Chung Hiu and other actors to the event. Chow Koon Wai breathed a sigh of relief after the film was finally released. He once worried about the audience response, box office performance and whether it would pass inspection, but this was a romantic comedy and he was just being excessively concerned. With strong competition from many Lunar New Year films, he felt that film is art, providing the audience with different genres to choose from is win win. He has already completed his mission after making the movie. The box office would be beyond his control and was up to the audience and Heaven to decide. Lead actress Ng Ping gave herself 75 points, as she wanted to have even more opportunities to make even more movies.
Chow Koon Wai two nights ago appeared at the premiere. Speaking of the film being successfully released, he said that he felt relaxed and excited as he truly breathed a sigh of relief. Earlier indeed he had more concerns, like the preview reactions, box office performance and whether the investors would lose money. However by the premiere, he felt that he should change his state of mind. Since some things are beyond his control, he might as well enjoy the result and the joy of the film's birth.
Speaking of facing A GUILTY CONSCIENCE (DUK SIT DAI JONG), EVERYTHING UNDER CONTROL (CHIU SUN GAING HAI GIP ONG HA) and SAKRA (TIN LUNG BAK BO ji KIU FUNG JUEN), Chow Koon Wai said that he had no box office expectation. Ultimately factors like show numbers, audience experience and others are very hard to control. He also did not want to describe the other films as oppositions. "I of course want every movie to have good box office. I am more of an idealist. Ultimately I feel film is art, every movie would have different level of the audience. Having different genres for the audience to choose from, I feel it is a win win."
As for receiving a thousand word letter of support that said he had no regret from supporting Chow Koon Wai from To Man Chak, Chow Koon Wai said that he was touched, thanked him for support him and this movie. How would he repay him? He said, "I already repaid him by making the movie. He has been very pleased. Some things are beyond our control so we give it up to Heaven. Actually as long as people would pay attention to this movie, whether good or bad, being able to attract more viewers I would already be very moved." Has he been worried that the movie would not pass inspection? He said that he would worry at every step of the process, but now everything is in the past. "This is a surreal romantic comedy, so I feel it was just excessive worry. (Did you run into any obstacle during cinema circuit negotiations?) This is completely beyond my control. As To Man Chak has said, if the movie would make movie he believed that more shows would be added. I am the creator, I have already completed the most important task. How would this movie keep going, it would be up to distribution, marketing, the audience and Heaven to decide."
Making her big screen debut, Ng Ping said that she was much happy than nervous as she gave her score of 75 points. She even had a little acting addiction and hoped to have more opportunities to make movies. She revealed that in the film she and Chan Kin Long would have in intimate scenes, but she did not have enough and hoped for more next time. A director himself, Chan Kin Long said, "Although the movies I direct would have fewer girls, but as long as I have a female role I would offer it to Ah Bing." Did she have any box office pressure? Ah Bing said, "I would attend more audience appreciation events, everyone after watching the movie might see me bow in appreciation." Chan Kin Long revealed that Ah Bing has promised to appear in a bikini if the box office would pass HK$ 10 million. Ah Bing said, "I was referring to photos, Chan Kin Long said that he would go streaking." Chan Kin Long joked that he did not say which body part he would bare.
Lo Hau Yam revealed that earlier she had rhinosinusitis and went to the hospital for an operation. Now she has already recovered, but at first she really was surprised. After the surgery she no longer has any issue. She said that due to the pandemic she has not made a movie in over 3 years. This time work was a lot of fun. She hoped to have more opportunities to make movies in the future. Aside from acting, she also has plans to perform a concert this year. The scale would not matter, as she hoped to be able to work in both music and movies.