Ji Seung Hyeon, Sin Seung-hwan, Donnie Yen and Park Sung-woong take a selfie
courtesy of on.cc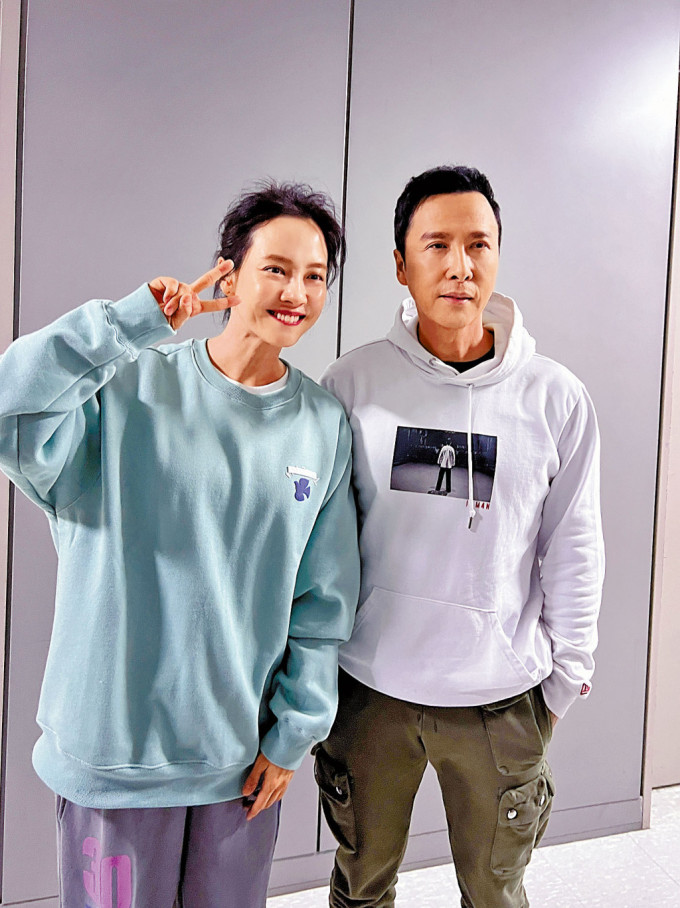 Song Ji-Hyo really likes Donnie Yen
courtesy of singtao.com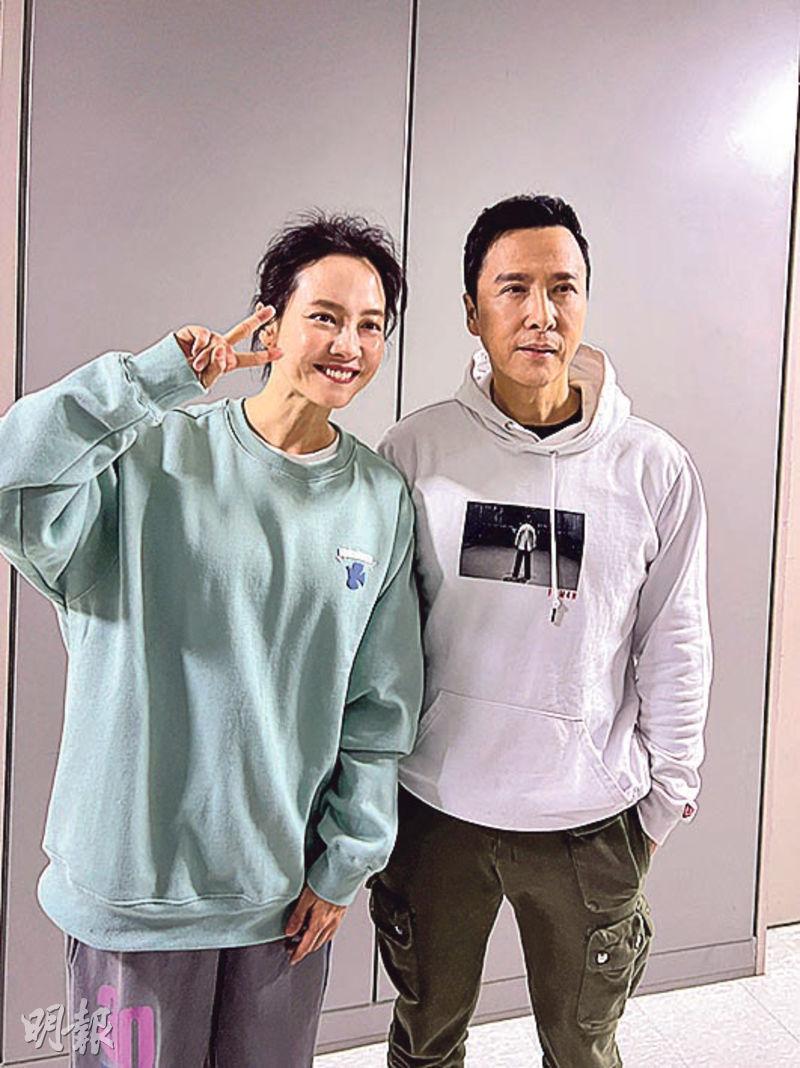 courtesy of mingpao.com
The Donnie Yen Chi Tan personally produced, directed and starred SAKRA (TIN LUNG BAK BO ji KIU FUNG JUEN) opened around the world. In order to further promote Chinese wuxia film culture with the film, after promoting in Singapore and Singapore earlier and attracting several tens of thousands of fans to fill a shopping center, Chi Tan recently went to Korea to promote the new film. Many Korean actors actually are Chi Tan's fans. They in order to see Chi Tan even came to the promotional event venues. One of the RUNNING MAN hosts Song Ji Hyo after the taping finished even asked Chi Tan for a photo together.
As soon as Yen Chi Tan got off the plane fans were already there to welcome him. Actually when IP MAN 4 was released in Korea it remained the top Chinese film at the box office. Thus this trip to Korea has caught attention! Many viewers and media members who have seen the preview screenings praised the action scenes in the film to be stronger than IP MAN. Even more surprisingly many female viewers went to see the film. Yen Chi Tan's charm was so strong that it worked with both genders!
On this rare trip to Korea, Yen Chi Tan attracted many Korean actors to come to the event and ask for photos. Ji Seung Hyeon, Sin Seung-hwan, Park Sung-woong and others even waited until Chi Tan finished his promotions to rush over to meet him and take photos. Everyone were very excited to see their idol and all raised their phones for selfies! One of the days on the trip was a fan meeting, which happened to be the birthday of Yen Chi Tan's daughter. Some cute fans were even able to tell when his daughter's birthday was, proving that fans' love for Yen Chi Tan has spread to his family. This time Yen Chi Tan went to Korea and work on the variety program RUNNING MAN. One of the segments on the program was the wooden dummy. After Yen Chi Tan demonstrated, the hosts were left in awe. One of the RUNNING MAN hosts Song Ji Hyo was also a fan of Yen Chi Tan, after the shoot he could not help but ask his idol for a photo together!
SAKRA after opening in Singapore, Malaysia and other locations opened in Hong Kong officially two days ago, and would continue to open around the world in places like Indonesia. He looked forward to viewers around the globe to see the new heights of Chinese wuxia films!