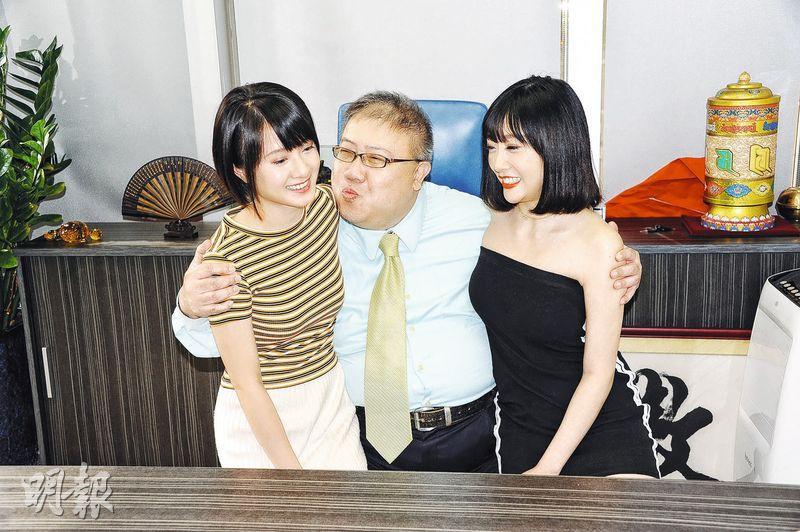 courtesy of mingpao.com
Lau Shek Yin yesterday worked on the film SIK YUN KONG MOR (MAN KING MANIAC) with two new comers Pang Sze Yin and Shum Yu. In the story Lau Shek Yin played a pervert boss who sexually harassed his female subordinates in his office. He had to touch and kiss Pang Sze Yin. Lau Shek Yin stated that he was the most afraid of this type of scenes. Although it was limited to above the shoulder it was still very awkward. He said, "I may be more comfortable if you ask me to jump from the second floor."
He said that because the director said for one take straight, he really had to kiss instead of using displacement. Lau Shek Yin shook his head. "Of course I don't enjoy it. I also had to adjust to the cameras. I had ten takes."
Lau Shek Yin praised the two new comers as smart and cooperative. Pang Sze Yin said that she performed according to her role. She was a little nervous but she was very happy to work on her first film. Lau Shek Yin taught her a lot; Shum Yu said that she could give her all to her performance for her movie.