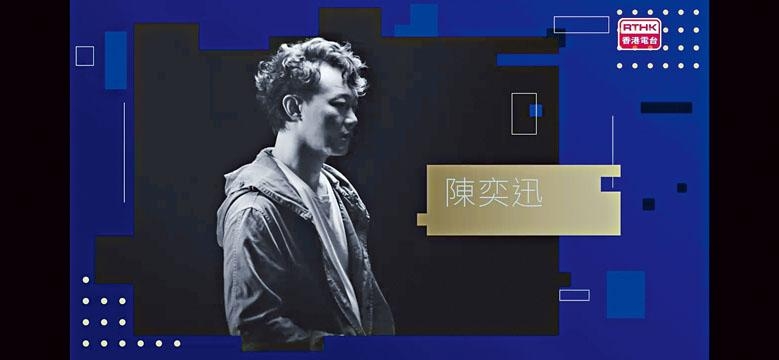 Eason Chan receives his 20th Excellent Singer award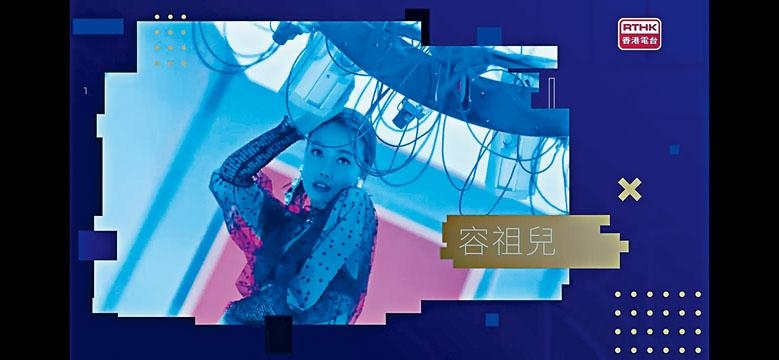 Joey Yung did not attend the award show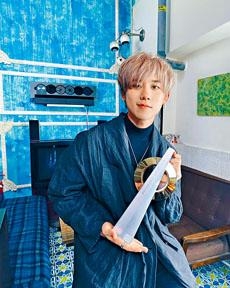 20 year old Keung To wins the Most Potential Rookie Gold prize
courtesy of singtao.com
Kay Tse dresses up for the special program
Hins Cheung only appears "in voice"
Hana Kuk and AGA talk about their experience
courtesy of on.cc
This year's last report card for music, the 42nd Top Ten Chinese Gold Song awards cancelled its presentation concert and last night announced its results in a special program format. Singers recorded interviews in lieu of speeches. Hins Cheung King Hin won four awards as the big winner, including the Best Chinese Record with SENSES INHERITED and the Most Excellent Popular Male Singer. He pointed out that the award winning song CENTENNIAL TREE was in honor of fans that listened to his song UNDER THE CHERRY TREE ten years ago.
Repeating as the Most Excellent Popular Female Singer, Kay Tse On Kay admitted that she cared a lot about whether her songs would represent her. "I am more stubborn about this, if I can't find a song that can connect to me, the subject can't move me, I have no way to sing it."
Hana Kuk Chi Kiu with MAY PEOPLE ENDURE won her first Top Ten Gold Song. She also won the Best Chinese Record (female singer). She sentimentally said that life was short. In the past she had a lot of regrets and her singer journey wasn't easy. Thus she wanted to use her own experience to influence the new generation of young people.
Winning a gold song award with TONIGHT, AGA said that she was inspired by the film ABOUT TIME. "I always wanted to write a song about time, use time to talk about love. It was the first time I wrote a song in this style. The content was also my view on love, without any regard; so when everyone liked this song I was particularly happy."
As for other results, "the most improved" award gold, silver and bronze prizes went to Chan Kin On, Endy Chow Kwok Yin and Sukie Shek Wing Lei; the "CASH Best Creative Singer" winner was Jay Fung Won Him.
THE 42ND TOP TEN CHINESE GOLD SONG AWARDS WINNERS https://app4.rthk.hk/special/goldsong2019/awards.php

GLOBAL CHINESE ULTIMATE GOLD SONG
WE ALL GREW UP LIKE THIS (Sammi Cheng)
TOP TEN GOLD SONGS
2084 (Dear Jane)
TONIGHT (AGA)
PEACE FOR YOUNG AND OLD (Pakho Chau)
CENTENNIAL TREE (Hins Cheung)
WE ALL GREW UP LIKE THIS (Sammi Cheng)
THE DISTANCE BETWEEN US AND LOVE (Alfred Hui)
MAY PEOPLE ENDURE (Hana Kuk)
GOLDEN STRAWBERRY (Jason Chan)
ACTUALLY LONELY (Kay Tse)
THE FINAL BELIEF (Eman Lam)
EXCELLENT POPULAR MANDARIN SONG
GOLD:
PROMISE NOT TO CRY (Jay Chou, Ashin@Mayday)
SILVER:
LONELY DOORWAY (Gin Lee)
BRONZE:
So I love (Janice Vidal Feat. AF, Jill Vidal, SHIMICA, Daniel Chu)
EXCELLENT POPULAR SINGER AWARD:
Joey Yung, Kay Tse, Eason Chan, AGA, Gin Lee, Pakho Chau, Alfred Hui, Hins Cheung, Jason Chan, Janice Vidal
MOST EXCELLENT POPULAR SINGER
MALE:
Hins Cheung
FEMALE:
Kay Tse
MOST BAND/GROUP
GOLD:
RubberBand
SILVER:
Dear Jane
BRONZE:
Lil' Ashes
MOST IMPROVED
GOLD:
On Chan
SILVER:
Endy Chow
BRONZE:
Sukie Shek
CASH BEST CREATIVE SINGER:
Jay Fung
MOST POTENTIAL ROOKIE
GOLD:
Keung To
SILVER:
MIRROR
BRONZE:
Bella Lam
EXCELLENCE:
Terence Lam, Gladys Li, Dusty Bottle
BEST CHINESE RECORD
Male Singer:
SENSES INHERITED (Hins Cheung)
Female Singer:
MAY PEOPLE ENDURE (Hana Kuk)
Band/Group:
HOURS (RubberBand)