courtesy of on.cc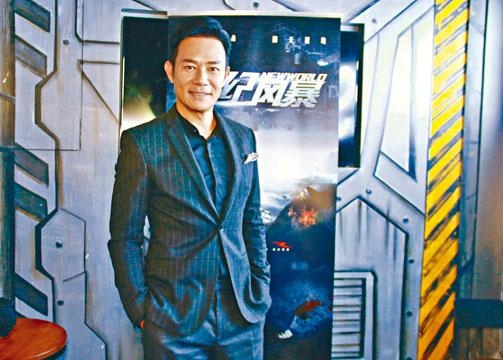 courtesy of singtao.com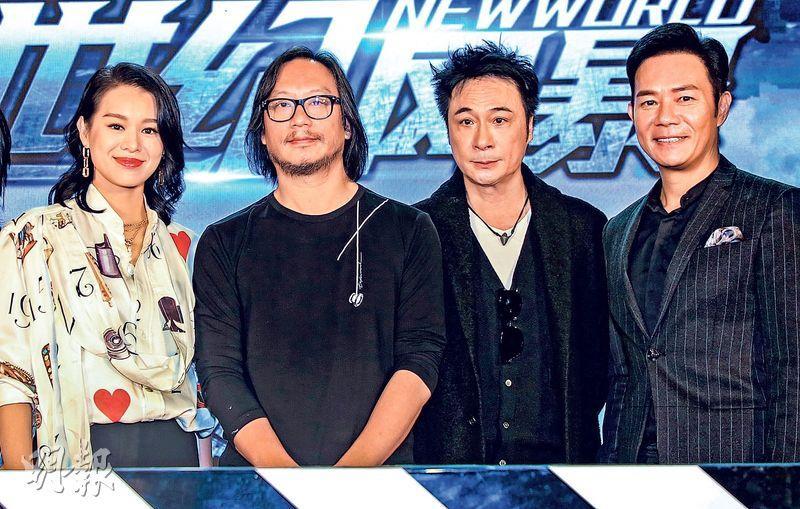 courtesy of mingpao.com
Francis Ng Chun Yu, Myolie Wu Hung Yi, Eddie Cheung Siu Fai, Thai Best Actor Pavarit Mongkolpisit (Bank) and others two days ago went to Shenzhen for the launch ceremony for the Danny Pang Fat directed new film NEW WORLD (SAI GEI FUNG BO). Chun Yu and Cheung Siu Fai started with the same training class, but whether on television or film they rarely had any chance to work together. Thus Cheung Siu Fai hoped that the director would write a few scenes with Chun Yu for him.
Winning Best Supporting Actor with the film GUILT BY DESIGN (CHUI MIN CHOR KUET) at the 11th Macau International Movie Festival, Cheung Siu Fai recently could not be busier. He had to promote the current run of his hit series OF GREED AND ANTS, two days ago he also went to Shenzhen for the film SAI GEI FUNG BO's launch ceremony. Brother Fai this time worked with director Pang Fat for the third time. In order to bring the audience something fresh, his character would not only a big breakthrough but Brother Fai also had to accept the huge challenge of getting swole!
Very righteous in real life, Brother Fai would always be invited to play super nice guys. Yet this time in the new film he finally was able to leave his existing frame. Brother Fai revealed, "The director says that I am too nice, so he wants me to play this character. This time would be a completely reversal of my past character. I believe it will be refreshing; (The director has a mission for you?) The director says that I would have a swimming scene. Because the pool will be great, he wants me to train a six pack abs to coordinate. As a professional actor, when the director feels you needs to be rail thin I have to be thin. When you need to have six pack you give a six pack. This year I haven't had the time to work out. Lately at most I have seen is four pack. I really look forward to seeing a six pack again, only the scheduling is somewhat tight. The production will start after the Lunar New Year, I am afraid that it won't be enough time."
Started at the same training class, Brother Fai and Chun Yu would work together this time. However actually whether on television or film they rarely had any opportunity to work together. Chun Yu said that he and Brother Fai had quite a history with Macau, because two of their collaborations took place in Macau. Brother Fai said, "My role is mainly with Chung Hon Leung and Hung Yi. The script is still changing, I hope the director will write a few more scenes with Chun Yu."
After her vacation Wu Hung Yi looked refreshed. Director Pang Fat said when he saw Hung Yi, "When I learned that you agreed to take this role, I immediately added many action scenes for you!" Hung Yi responded, "I should thank you for the invitation instead!"
Speaking of working on Pang Fat's new film, Hung Yi said, "Working with the director for the first time, I really look forward to how he would direct me; and I want to congratulate Cheung Siu Fai for winning Best Supporting Actor earlier at the Macau Movie Festival. In the film I was embedded near Brother Fai with a goal, I would traverse between him and Chung Hon Leung."
Recently Wuhan's new virus led to its first death. Hung Yi who constantly had to work in the Mainland also elevated her precaution. "I would carry hand sanitizer with me, when I get home I would change and wash my hands before holding my sons! Ultimately they are still little, I myself have to be more careful!"