Eddie Peng, Xin Zilei, Ian Wang and Lan Yingying
Zheng Shuang brings sugar cane to wish for the box office success
courtesy of on.cc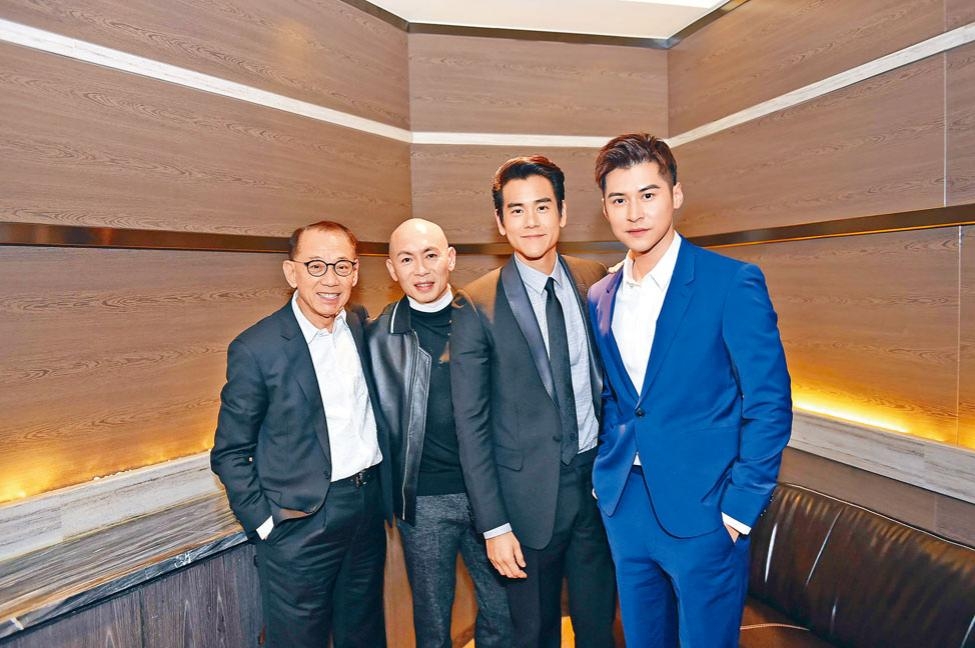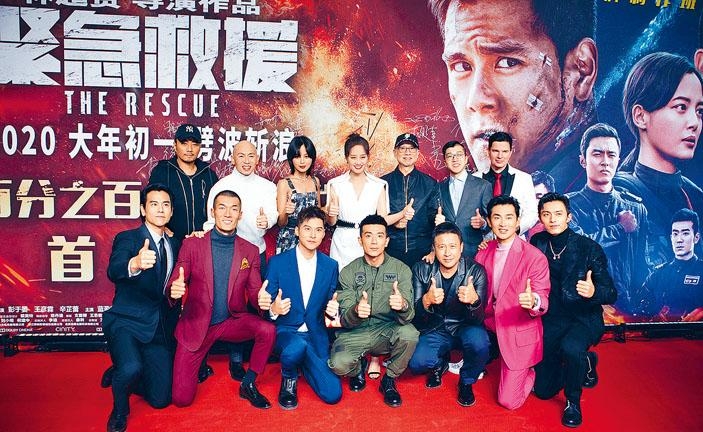 courtesy of singtao.com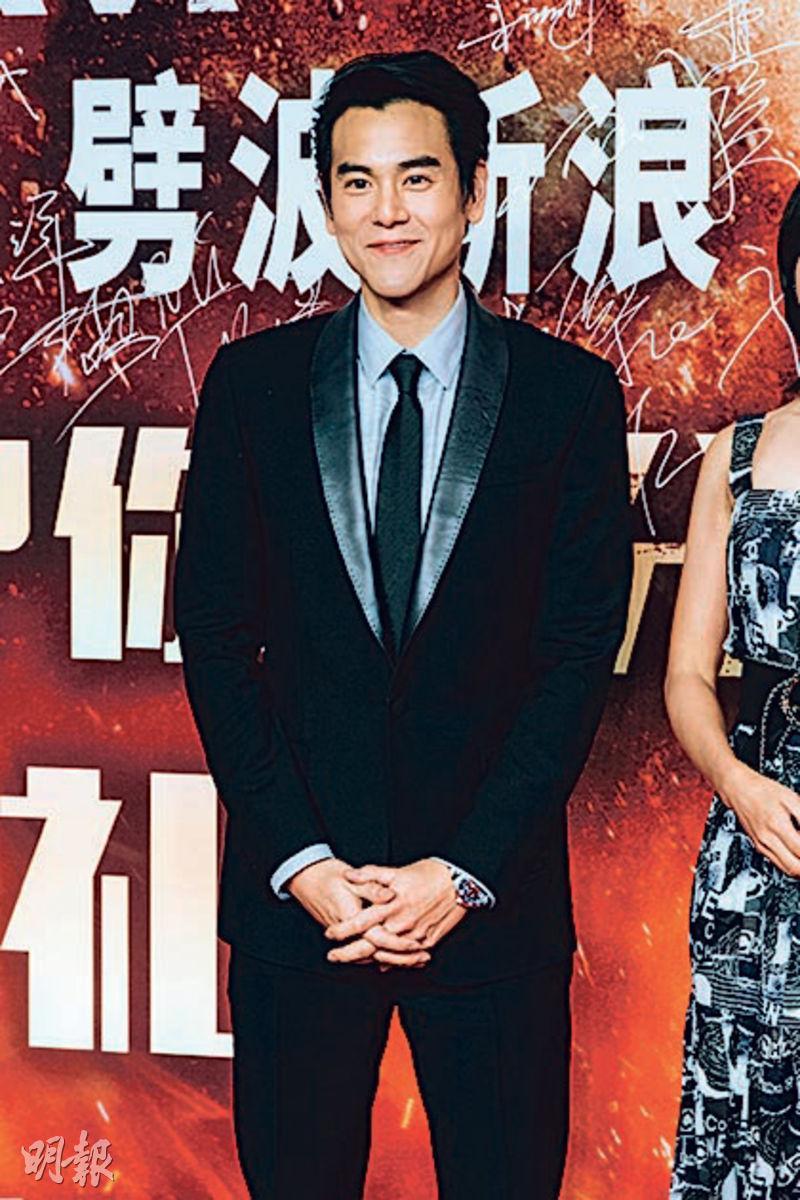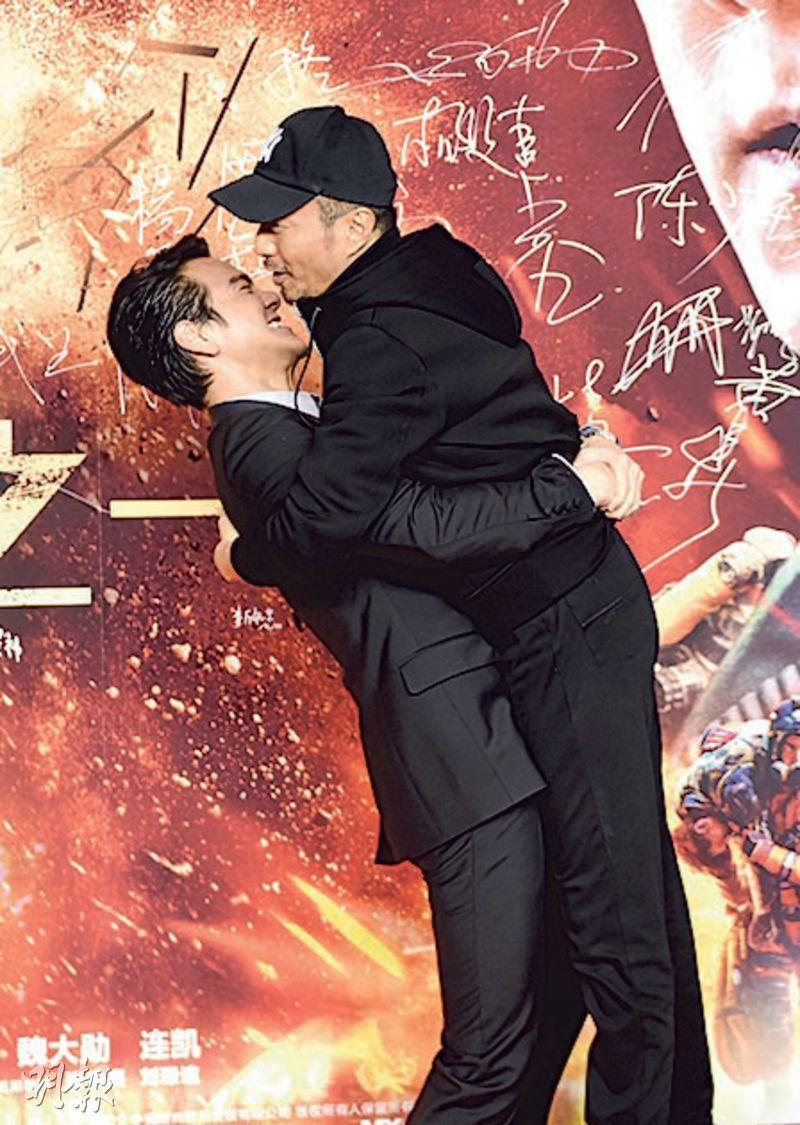 Eddie Peng hugs Zhang Hanyu
courtesy of mingpao.com
The Lunar New Year film THE RESCUE (GUNG GUP GAU WOON) will soon open. Director Dante Lam Chiu Yin, producer Leung Fung Ying led leads Eddie Peng Yu-Yan, Ian Wang, Xin Zilei, Carlos Chan Ka Lok, Li Mincheng, Zhang Guoqiang to the premiere at the Beijing Emperor Cinema City. Emperor Group chief Albert Yeung Sau Sing attended, as 100 real first response team members watched on. Many stars like Huang Jianxin, Liao Fan, Du Jiang, Huang Zitao, Zheng Shuang, Wei Chen showed their support. Working with director Dante Lam Chiu Yin and Pang Yu-Yan on OPERATION MEKONG, Zhang Hanyu made a surprise appearance. Eddie was so touched that he tightly hug Zhang Hanyu.
At the premiere, Lam Chiu Yin first gave sincere thanks and saluted to the traffic transportation department and the water rescue personnel; then Peng Yu-Yan mentioned while in deep water rescue training he finished his at around 15 meter depth. Under water in darkness and the lack of oxygen added a lot of difficulty to the training and the production, but in the end he was still able to conquer his fear and complete the shoot!
Zhang Hanyu praised Director Lam for challenging a new subject -- rescue at sea. He boldly proclaimed, "Even more exciting than OPERATION MEKONG!" Du Jiang worked with Director Lam on OPERATION RED SEA called the director amazing. "The entire film showed four rescues, each one alone could be made into a movie. It absolutely should not be missed!" The film's director of photography and Oscar Best Cinematography award winner Peter Pau admitted that the biggest feature of THE RESCUE was "everything was real; water, fire, explosion, the three that are the most difficult to shoot, he (Director Lam) really shot them!"