Ashina Kwok
Catherine Chau has signed with Emperor
courtesy of on.cc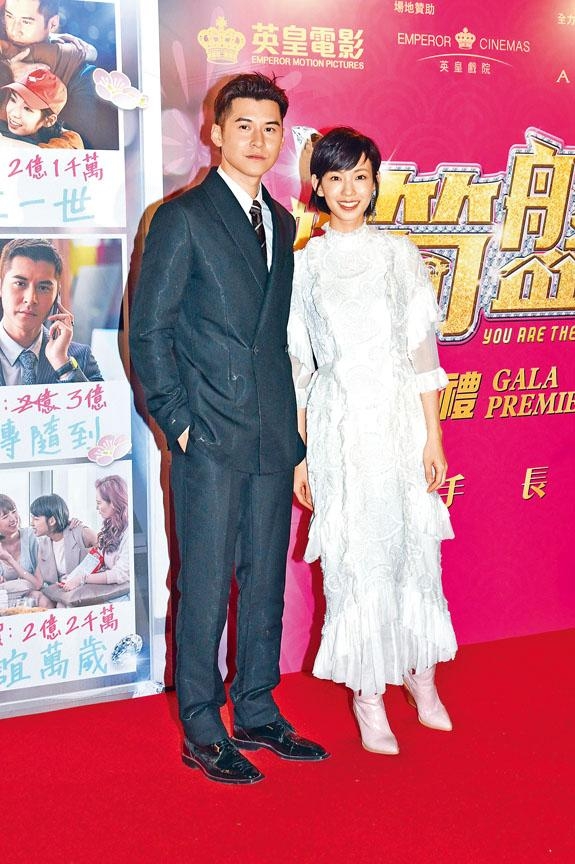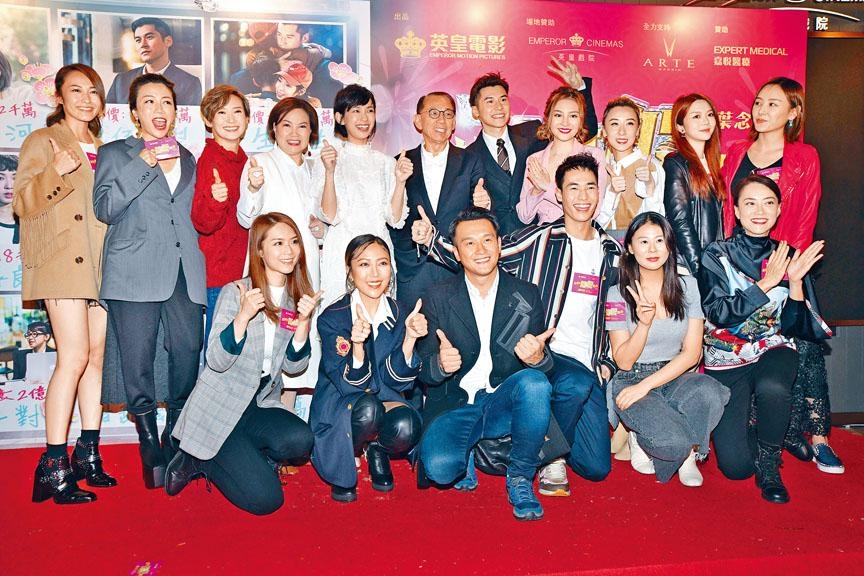 courtesy of singtao.com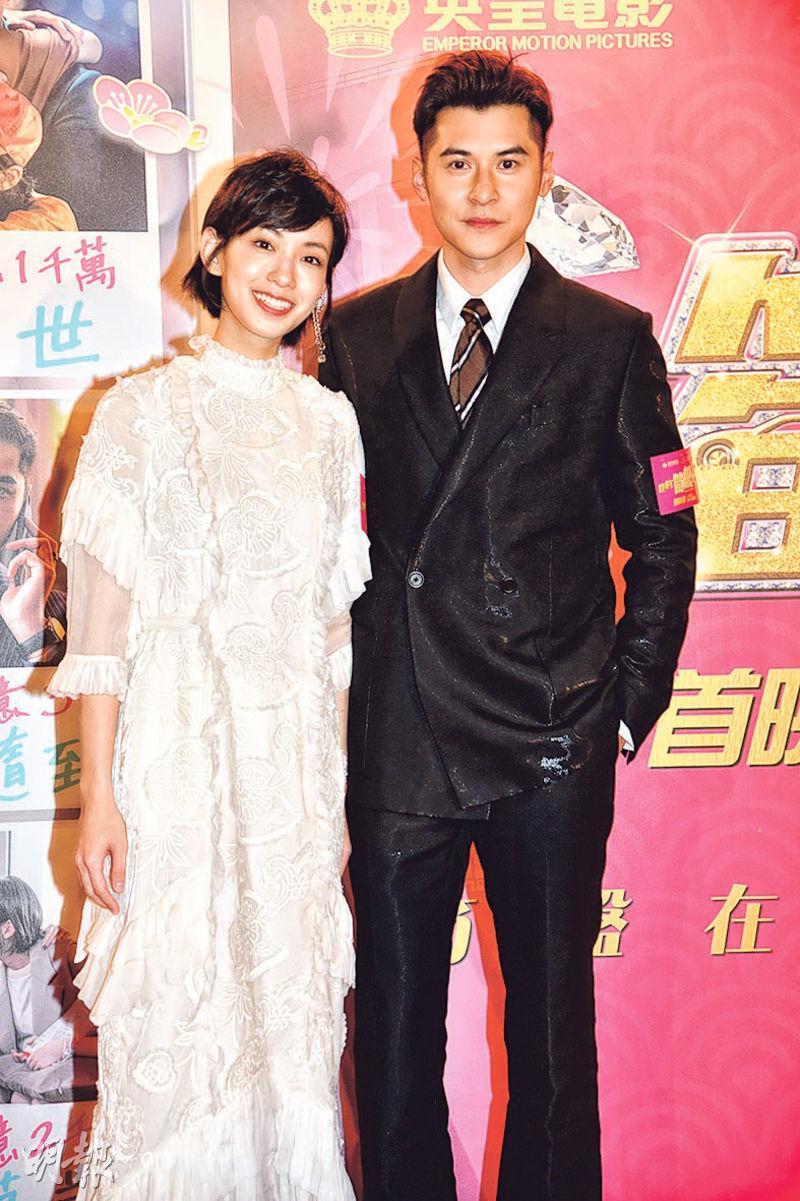 courtesy of mingpao.com
The Carlos Chan Ka Lok and Gladys Li Ching Kwan starred Emperor Lunar New Year film YOU ARE THE ONE (NGOR DIK SHUN POON NAM YAU) two nights ago held its premiere. Emperor boss Albert Yeung Sau Sing, director Patrick Kong (Yip Lim Sum), Alex Fong Lik Sun, Carrie Ng Ka Lai, Snow Suen Wai Suet, Ashina Kwok Yik Sum and Bob Lam Sing Bun attended in support. Ka Lok was ailing and revealed that he has been sick for almost three weeks. He had to go to the hospital emergency room and still has not stopped coughing. Speaking of the Wuhan pneumonia, he said, "Relax, it definitely isn't that."
The actors tried their hands on "Lo Hei" to wish for rising box office. Ka Lok revealed that he has been sick for almost three weeks. "Flu, fever, runny nose are all done, but the coughing hasn't ended. During Christmas I bought cough syrup, but after taking it the cough got worse and triggered skin reaction. I had red spots on my body, in the end I went to the hospital emergency room. The blood test report told me that I had no allergy of food, dust or animal hair. The only explanation was stress and tension, leading to an immune system problem. As soon as I stopped the medication the allergy would return. Later I would try Chinese herbal medicine."
Ka Lok during the interview suddenly kept coughing. He said, "Don't worry, it definitely isn't Wuhan pneumonia." Did he have more stress because the film had a Lunar New Year release? He admitted, "I would have some stress, ultimately it was my first leading role that would be released on an important period. However I would treat it normally because it is very hard to control what movies the audience would like to see. As an actor I would have to promote as much as I can. I would book a show for family, friends and fans."
First time lead actress Li Ching Kwan admitted that she was nervous. "I feel a little lacking because I have to carry the important slot as a new actor. However I put an effort into making it. I am already prepared to go to cinemas for audience appreciation on the Lunar New Year's Day to the 4th. I would donate all the laisee I get to charity."