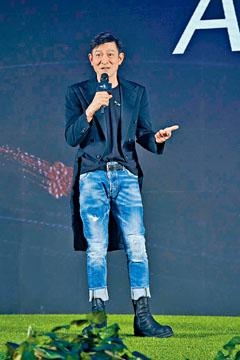 courtesy of singtao.com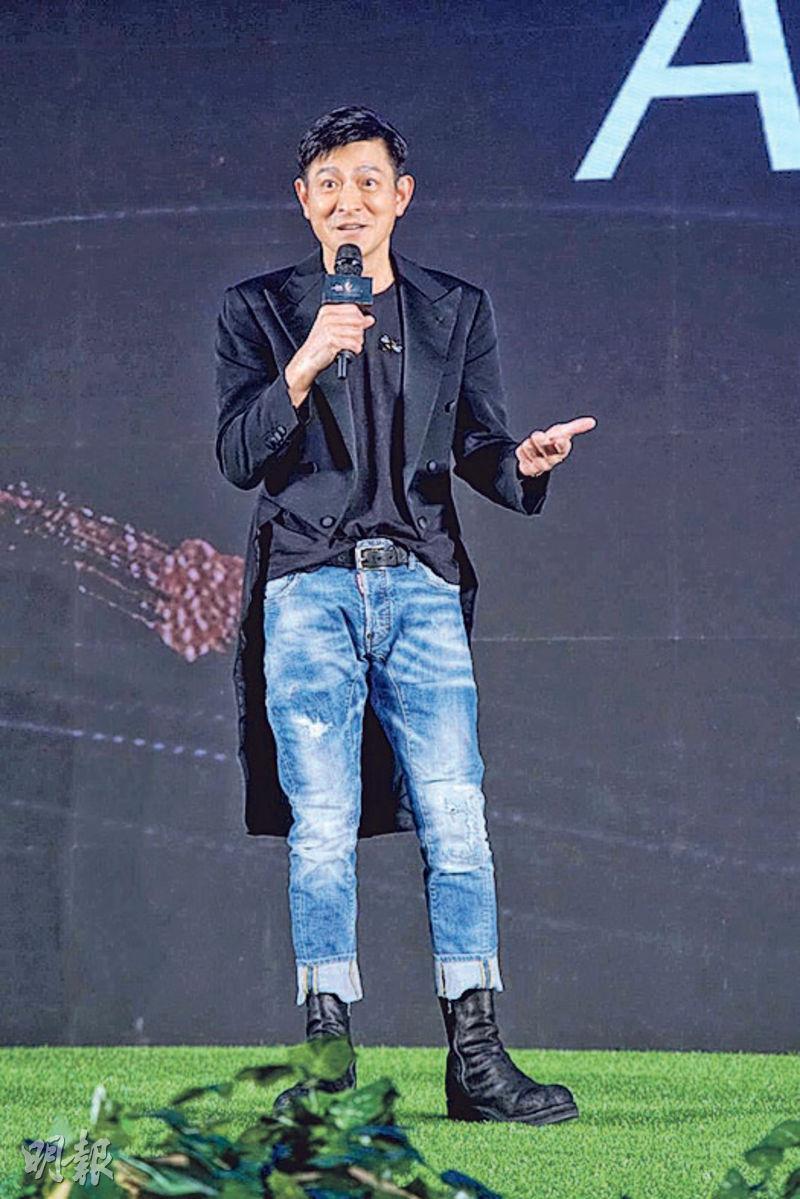 courtesy of mingpao.com
The film CHUK SING (SEVEN SAINTS) last night held a Beijing press conference. Producer and star Andy Lau Tak Wa, director Jingle Ma Chor Sing, producer Fan Xin, Bai Yanyan appeared with actors Elane Zong, Li Chengru and the team. The creators talked about their creative ideas and shared their creative inspiration. Playing "the Great Sage, Heaven's Equal" Sun Wukong, Lau Tak Wa said that in the past film and television work about Sun Wukong began with "Havoc in the Heavenly Palace", but CHUK SING actually was a prequel that belonged to Sun Wukong. This subject was very meaningful.
Lau Tak Wa this time would also be the producer. As for how he would consider a project was viable, his standard was "whether the team has the ability to executive and create". Speaking of the CHUK SING series of films, he had his own unique insight. "After watching this story, I feel it is very innovative. It is different from the past stories of Sun Wukong. In the past Sun Wukong led film and television work would mostly begin with 'Havoc in Heavenly Palace', but CHUK SING actually was a prequel fo Sun Wukong before that. This subject has not been touched before. Chuk Sing filled the gap that was left in the original, which was very meaningful."
Lau Tak Wa revealed that in CHUK SING he would play two roles. Li Chengru in the film would challenge the beloved "Bull Demon King" role and performed the "brotherhood" with Lau Tak Wa. Although they have known each other for a long time, it was the first time they worked together. The CHUK SING film series female lead was Elane Zong. At the press conference, Elane Zong stated that she has admired Brother Wa for a long time. They would be working together for the first time due to CHUK SING. Playing Ne Zha in CHUK SING, Justin Wang Minghao said, "I would be Sun Wukong's greatest enemy."
The film's pre production work has already entered its end. The CHUK SING film series' first film will start production in May.