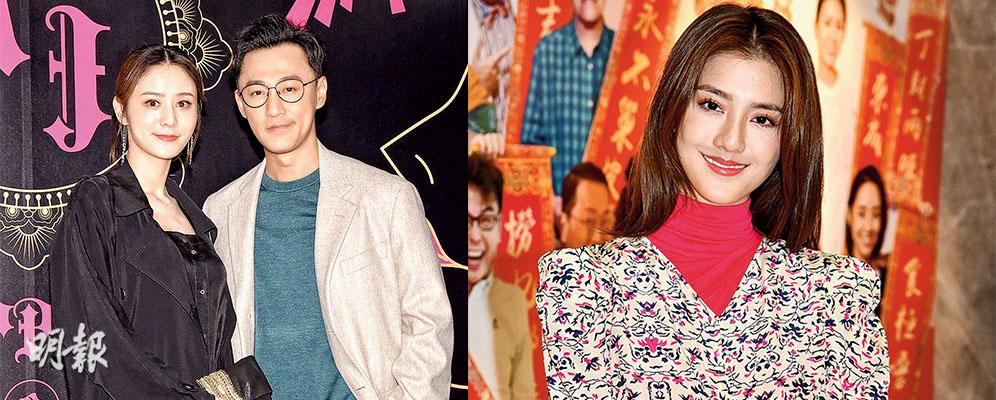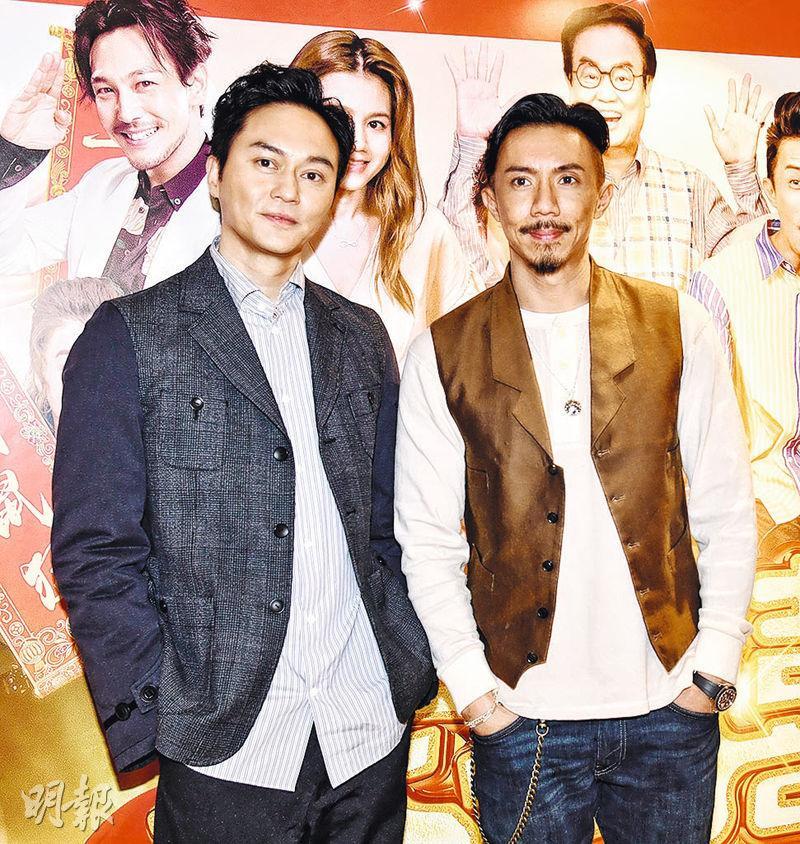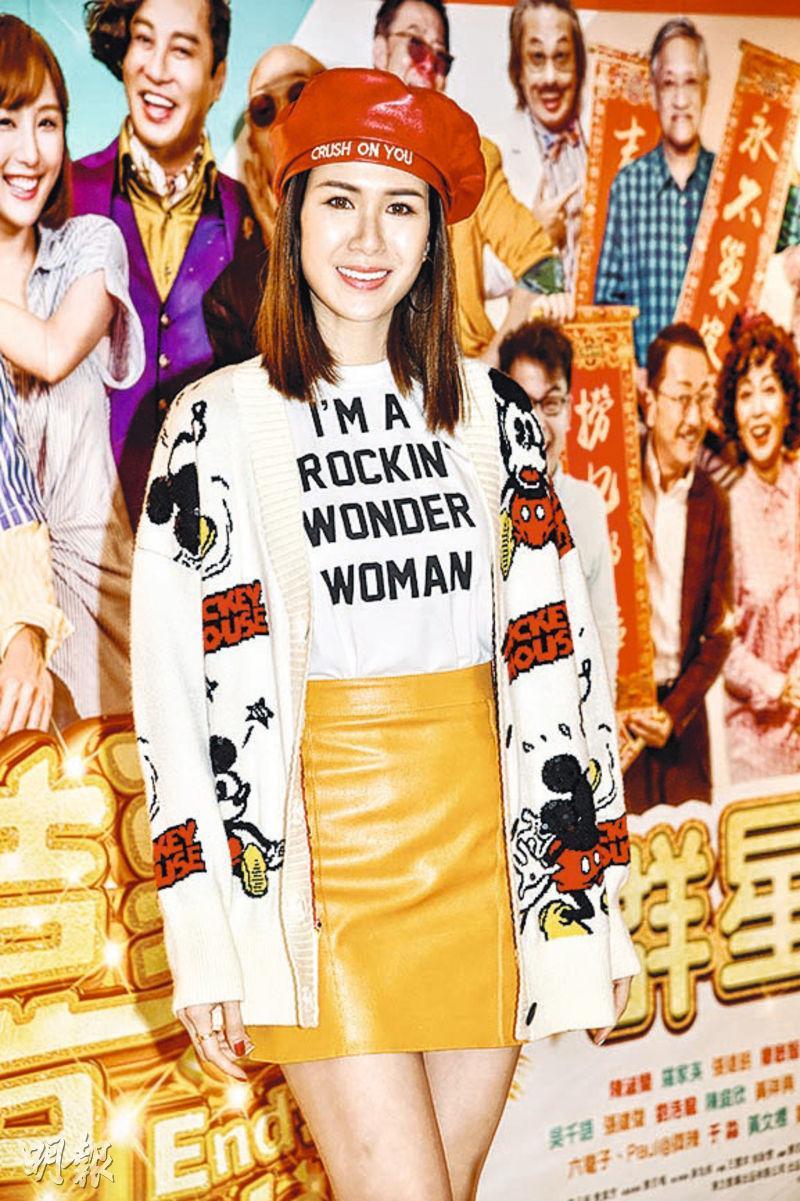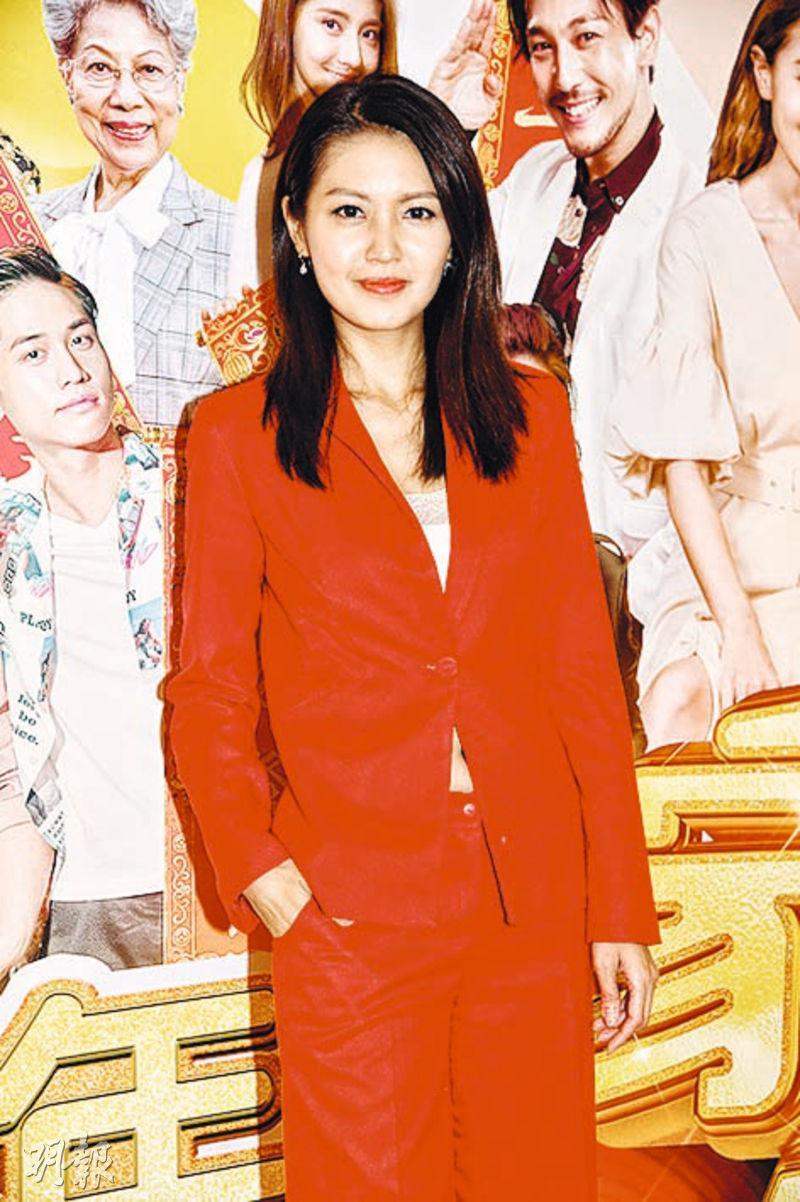 courtesy of mingpao.com
Lisa Ch'ng
Louis Cheung gets to do the "lowly stuff" and leaves the "cool" stuff to Julian Cheung
Karena Ng
Maggie Yu
courtesy of on.cc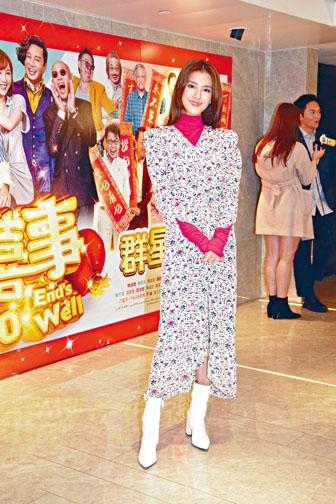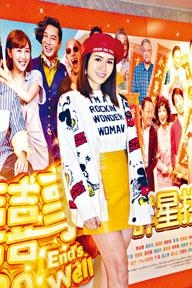 courtesy of singtao.com
The Lunar New Year film ALL'S WELL ENDS WELL 2020 (GA YAU HEI SI 2020) two nights ago held its production wrap banquet. The director and actor Raymond Wong Pak Ming, Julian Cheung Chi Lam, Louis Cheung Kai Chung, Chrissie Chau Sau Na, DaDa Chan Jing, Karena Ng Chin Yu, Toby Chan Ting Yan, Lisa Ch'ng Si Ming and Patrick Tam Yiu Man attended. When asked about old flame Raymond Lam Fung's marriage announcement on New Year's Eve, Chin Yu still refused to say congratulation and said that she was concentrating on work.
Ng Chin Yu only said about the news of Raymond Lam Fung's marriage. "You are asking again? I have already answered. I feel that the focus shouldn't be on me. Since I have replied before, I have no comment." Would she like everyone to congratulate her soon? She said, "It will happen one day, when I have good news I would inform everyone. Now I have many people who care and love me, but I haven't gone to the next level yet. I would definitely share any good news I have." Chin Yu said that she was concentrating on work, in particular she would like to establish a personal fashion label in athletic wear.
Cheung Chi Lam and Cheung Kai Chung played brothers. As for the box office, both hoped that every film would have good box office for a full bloom. They would leave the pressure to the boss. Of course it would be the best for their movie would become the box office champion. The film was suitable for the whole family. Would they like bonuses? Cheung Chi Lam said that he would not talk about that, because when the boss made money everyone would continue to have a job.
Ah Chung this time played the baby of a swindler family, only responsible for driving and supplies. He left the "cool" for Cheung Chi Lam and Raymond Wong Pak Ming to play. He had a rather comfortable shoot because the action and the heavy lifting scenes were left for Chau Sau Na. However Ah Chung had a scene in which he had to "coax" tourists in English. He had to remember his lines for 2 days. He said, "Because I had to deliver them in front of a group of foreign actors, I had to look very confident. So I was a little nervous."
Maggie Yu Miao, Aliya Fan Man Nga, Chong Si Ming in ALL'S play nurses to seduce Cheung Chi Lam. Yu Miao joked that Chi Lam was lucky but she was no match for his electrifying eyes. She said, "People just finished hating me, I too want to play some comedy for the audience to be a little happier."
The Mat Yeung Ming invested soup shop was vandalized on New Year's Day. Yeung Ming's girlfriend Chong Si Ming two nights ago revealed, "When We were just informed, we indeed were a little upset. However this was unexpected, we could only make repairs as soon as possible. We don't want to affect the neighbors and the usual clients."
How much damage was done? Si Ming said that no calculation has been made yet, but her boyfriend's business partner that night already rushed back to the shop to handle it. Would they strengthen security? She pointed out that for the repair they might not use glass again, as they were afraid that the broken glass would hurt the clients. They would use some safe material. Now that the repairs were done they have not affected the shop's operation. Only that it was not as "handsome". Has their business been affected? She said, "Under the climate everyone has been affected. We are still OK." Would she be more gracious with the online criticism? She replied, "I am very gracious. I would try to understand and reflect, hoping to improve the quality of the food."
Toby Chan Ting Yan two nights ago was the host for the Lunar New Year film ALL'S WELL ENDS WELL 2020 (GA YAU HEI SI 2020) production wrap banquet. In the film she guest starred as a casino dealer. Before the performance he first went to learn how to deal cards. Earlier her boyfriend Benny Yeung Chun Yuen was accused of "cheating" with Yu and Christy Chan Kit Ling, but he posted a photo of a kiss with Ting Yan online. Ting Yan replied, "I didn't know that he was posting picture. It wasn't deliberate. He also had other third, fourth, fifth, sixth parties' photos, but they were all shabu shabu (her pet parrot)'s." Did her boyfriend assure her? Ting Yan said, "No, he would always post photos, he posts what he likes." However some online said that if her boyfriend had a third party and still was able to accept that then she truly would be a silly Miss Hong Kong. She said, "A 30 something being called silly is pretty cute. Everyone worry about me too much. Now there are a lot of information. The ones posted of me are the most correction." Earlier she also clarified for Yu and Chan Kit Ling, saying that she and Yu were closer. Because Yu was Benny's friend, she met her boyfriend through Yu. "I have been there before, it's definitely unpleasant for girls. Don't talk about them anymore!" Bills labeling her boyfriend as "cheater" were all over the streets. Ting Yan said that many on the streets had many accusations and involved a little politics, which were not too good. She said, "Now the community has too much negative energy. Even when I posted about my parrot politics would be involved, my bird is blue originally but people are saying I am blue. I understand human's lives would always have differences, but my wish for the New Year would be a little more love and tolerance for everyone!"