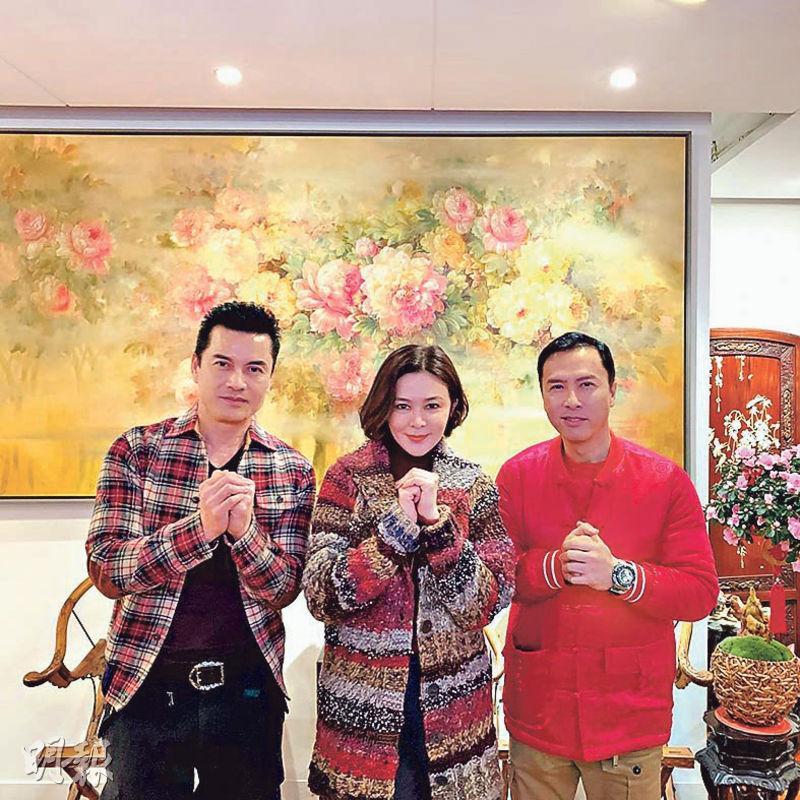 courtesy of mingpao.com
The new Wuhan corona virus continues to spread and many artists urge everyone to wear medical masks; on the Lunar 3rd two days ago, Ray Lui Leung Wai's wife Yang Xiaojuan on social media posted a photo of Donnie Yen Chi Tan's family and Rosamund Kwan Chi Lam paying them a New Year visit. They also took the opportunity to shoot a video to call for everyone to wear medical masks. Titled "Ting Lik vs. Ip Man vs. Aunt Thirteen's New Year Greeting", they introduced themselves in Putonghua, greeted each other and wished everyone good health. Lui Leung Wai said, "Very good, want medical masks."
Yang Xiaojuan posted, "This year, anyone who can come out and meet is a life and death friend, who can come out to play mahjong is death defying fiend, who can come to a meeting is absolute true love!" She even introduced the best travel route to prevent new corona virus. "This New Year's best route is for you not to come and me not to go. If I go you would worry, if you come I would panic! Introducing the 2020 Spring Festival Best Travel route: living room->kitchen->bedroom->bathroom tour, on Lunar 3rd luck and best wishes to everyone".