Julian Cheung, Chrissie Chau, Raymond Wong, DaDa Chan, Louis Cheung
courtesy of on.cc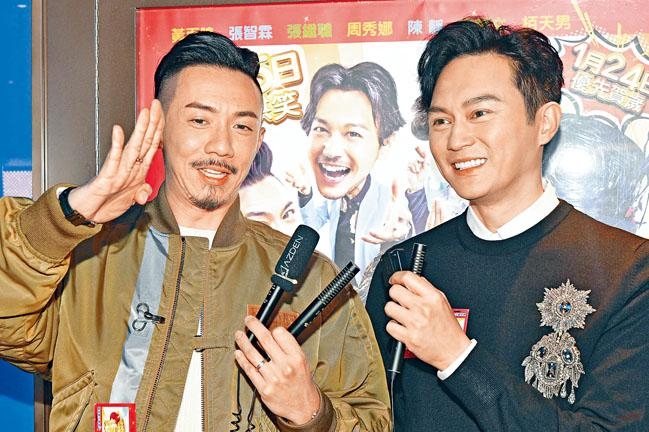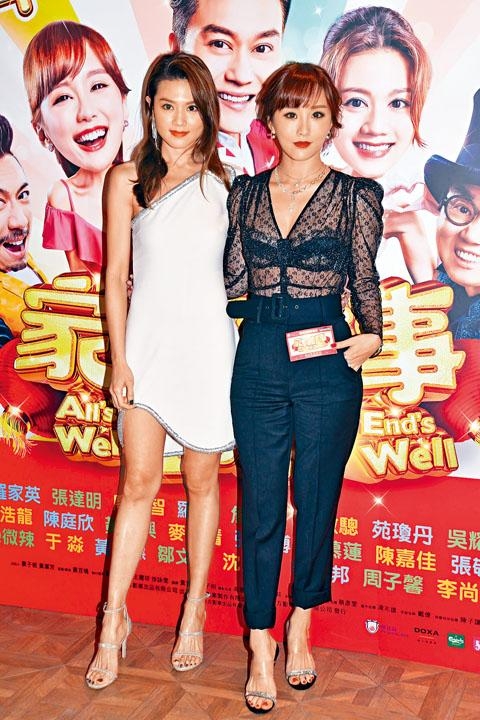 courtesy of singtao.com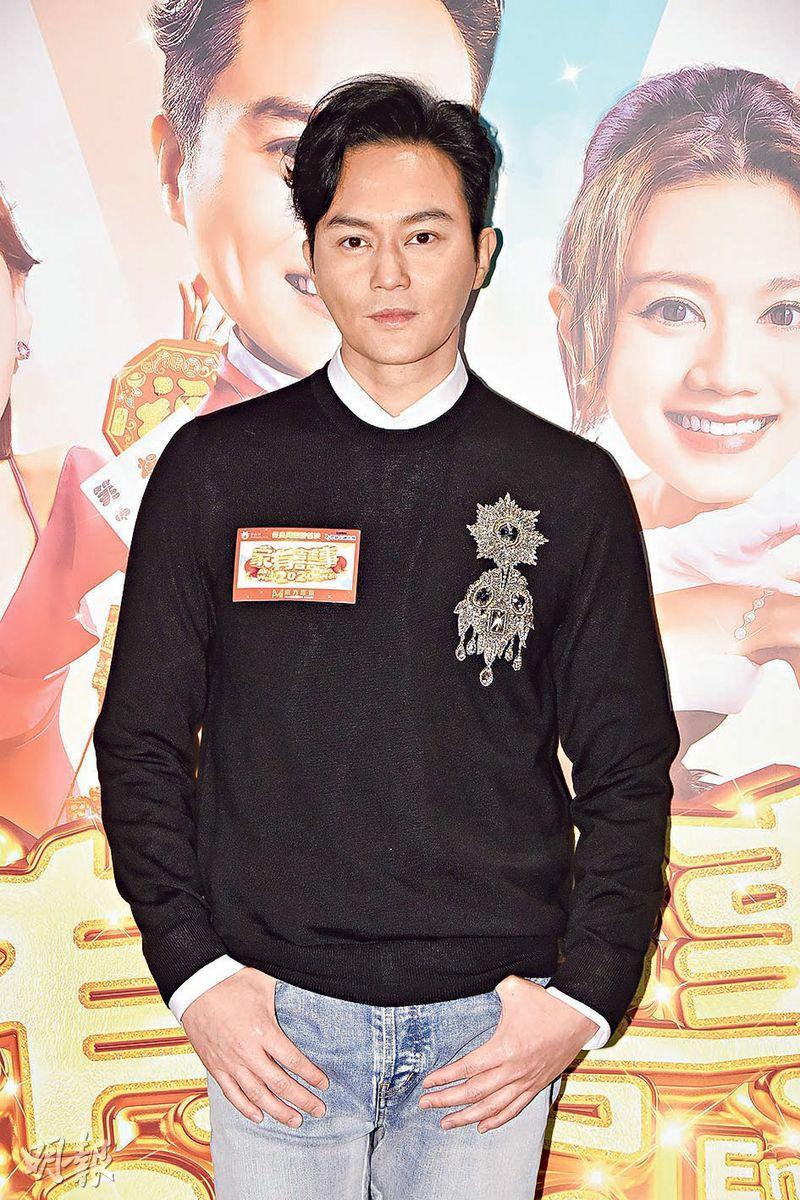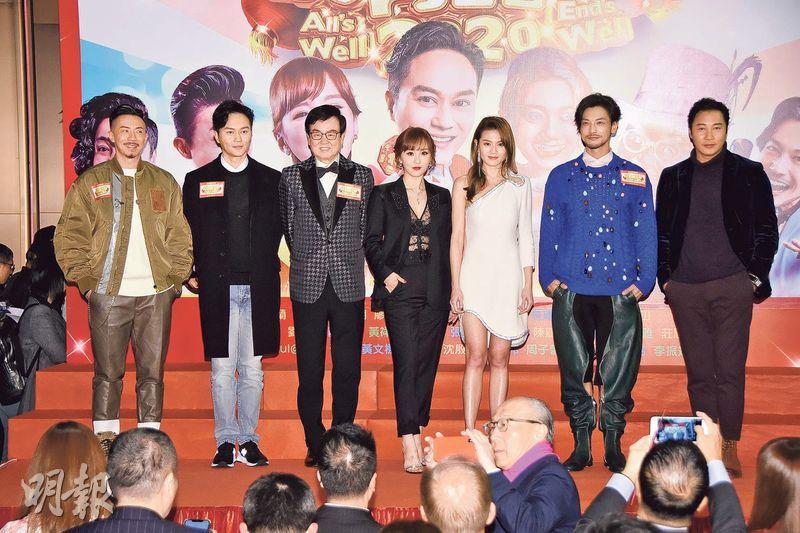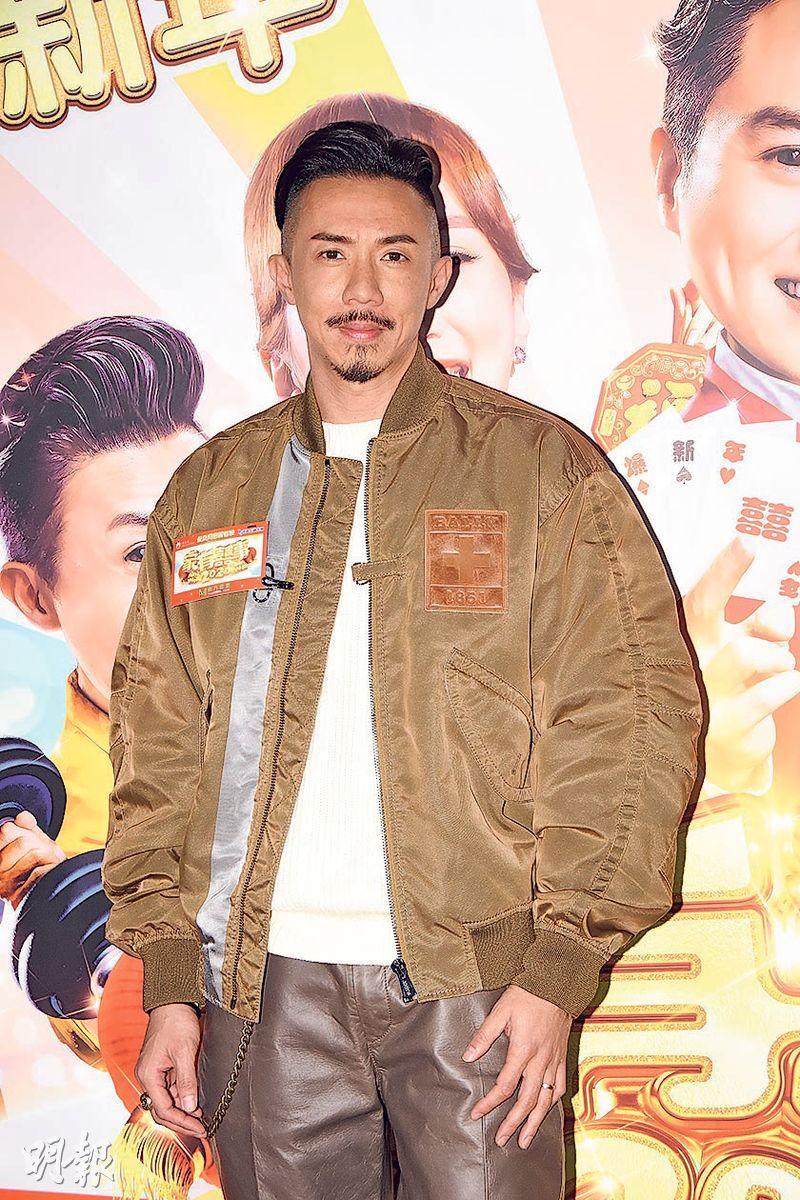 Louis Cheung
courtesy of mingpao.com
The Lunar New Yera film ALL'S WELL ENDS WELL 2020 (GA YAU HEI SI 2020) two nights ago held a Po Leung Kuk charity premiere. Boss Raymond Wong Pak Ming, actors Julian Cheung Chi Lam, Louis Cheung Kai Chung, Chrissie Chau Sau Na, DaDa Chan Jing and Patrick Tam Yiu man attended. Chilam revealed that in the New Spring his entire family would go skiing in Hokkaido. Earlier hs wife Anita Yuen Wing Yi shot a video to make fun of his poor skiing, Chilam stated that this time he would show off his skills and stated that he would shoot an exciting video for everyone to see.
Cheung Kai Chung this year would star in two Lunar New Year films ALL'S WELL ENDS WELL 2020 and ENTER THE FAT DRAGON (FEI LUNG GOR GONG). Thus two nights ago he had to attend two premieres. He said that of course he had to support both sides. As for competing with himself, Ah Chung said, "It's Chilam against Brother Chi Tan!" Chilam said, "It's Wong Pak Ming against Wong Jing!" Two nights ago Chilam's Mommy came to show her support. His wife Yuen Wing Yi was working abroad, his son Morton had school and did not come. Chilam said that his son has never watched his movies. Now he is grown he started to understand the story, thus he planned to let him see this Lunar New Year film.
With the Spring Festival holiday on the way, Chilam and Ah Chung would both spend it in Japan. Chilam said that he would take his entire family to Hokkaido to ski, but last time Len Len shot a video of how poor his skiing was. Chilam clarified, "Last time the movie hasn't wrapped yet so I didn't want any accident. This time I would show off my skills and let her know my might. She is despicable, I would avenge my shame. Actually each time I would attend classes for skiing, this time I would shoot an exciting video to show everyone!" However his son Morton skied better than he did. Chilam admitted, "I probably would be better, kids are shorter and have a little better balance." He also said that he would bring a big bag of laisee on his trip to Japan. Because he was going skiing he would run right into people he knew. He said, "I have to ski while saying Gung Hei Fat Choi, All's Well Ends Well!" Ah Chung would go to Tokyo but he said that he would bring lai see so everyone would be happy and have a cheerful atmosphere.
At the premiere, two lead actresses Chau Sau Na wore white and Chan Jin wore black. They said that they did not plan it that way, when they arrived they felt that they were rather compatible.
Sister Na and DaDa in the film both had sexy performance, but Sister Na said that who was sexier would depend on how everyone looked at them. They both were sharp with their sexy ways and had many scenes within scenes. As sisters one was tough and the other tender. Sister Na was tougher and protected younger sister DaDa. DaDa also said that in the film she was more tender, and would use her beauty and her wit. As for sexiness, she said, "Because of natural conditions, and costume designers' special tailored designs, the clothing looked very natural and showed off the curves. Many were very cool." They also pointed out that this time they had many looks like nurses and bunnies, Sister Na said that the special bunny costume was a lot of fun. Mainly because she had many action scenes, her dresses would be tighter and shorter so they would be convenient to handle various stunts.
Sister Na said that she would have a few days off for the Spring Festival, she would stay in Hong Kong to rest. DaDa said that she would go to the movies for audience appreciation if needed. She definitely would attend and show her support. As for four Hong Kong Lunar New Year film releases this year, DaDa was happy to see a full bloom in the film industry. Aside from watching her own Lunar New Year film performance she would also go to support other films.