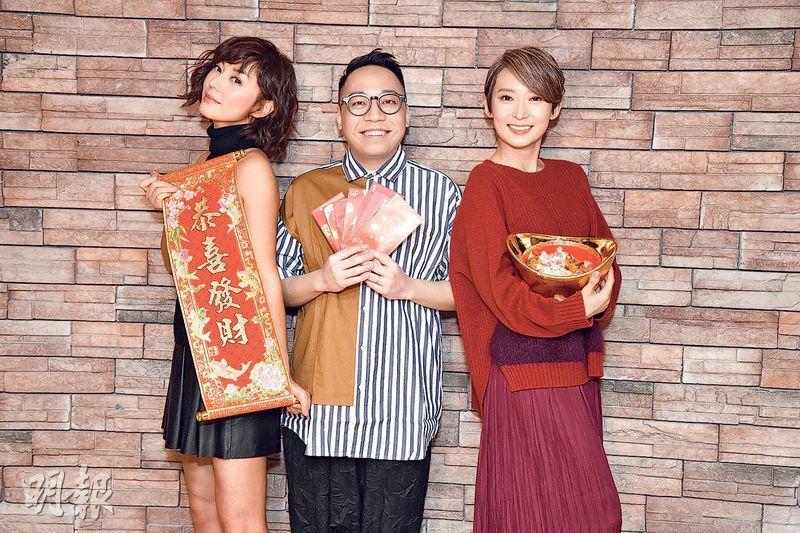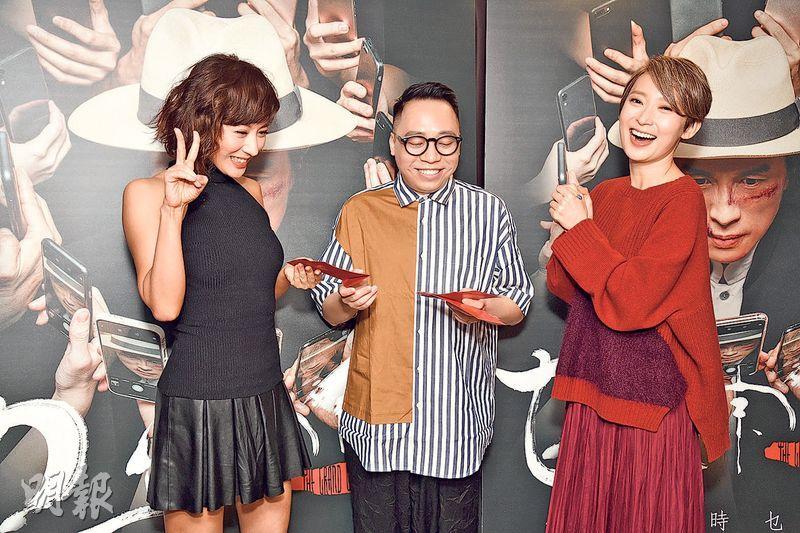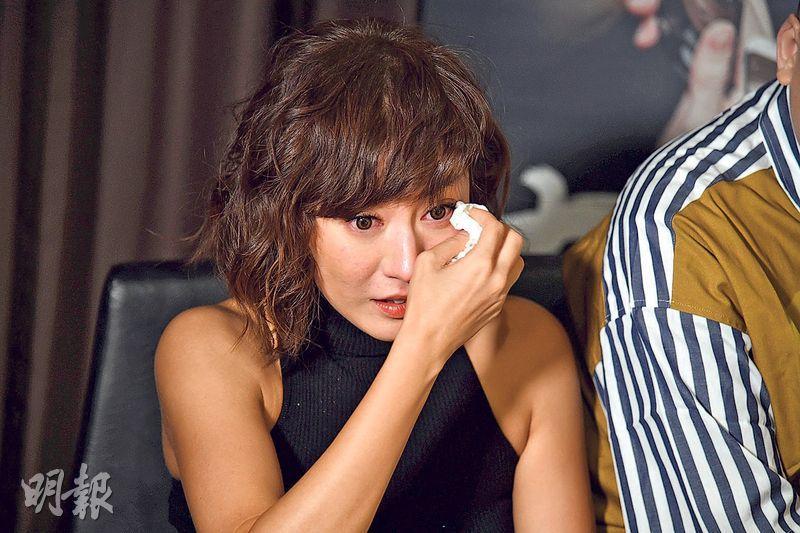 courtesy of mingpao.com
2020 would be the golden year of the rat. Becoming a husband last year C Kwan (Cheng Sze Kwan) gave double lai see for the first time to bless family and friends. Still single, Annie Liu (Lau Sum Yau) and Catherine Chau Ka Yi became familiar with C Kwan after working together on the Lunar New Year film THE GRAND GRANDMASTER (MUK DOI JUNG SI). They said that they had to maintain a childlike heart to pay their New Year visit to him. C Kwan humorously said, "This year I am the lucky (fok) guy, as someone else's husband I have an extra segment of paying New Year visits to family and friends. I have to double the amount of lai see. I am so scared, hahaha! If any audience appreciation event would be arranged during the New Year, I would try to avoid them." The trio also sincerely wish everyone a healthy and happy new Year and may all their wishes come true.
As for the New Year, Sum Yau said that she has not thought about any resolution and would go with the flow. "My resolution is not by the year. Whatever difficulty or challenge I have now I would find a way to face it; for example I am really afraid of water, last year I went to learn to swim. When I accompany it I would be very satisfied."
Ka Yi announced that she has already signed with Emperor for 5 years and would focus on film development.
With problems like the Hong Kong anti extradition legislation storm and the Wuhan pneumonia, the film industry has fallen into an ice age. Ka Yi was grateful for the GRAND triple threat Wong Tze Wa for giving her a chance. In addition before taking the film she already knew that he sold a home to make the movie, she hoped for good box office performance. "I believe few would sell a home (to make a movie). With such passion I of course reduced my salary to lend a helping hand. I hope to help him with making back the money for the home."
C Kwan took the chance to speak up for Tze Wa, proving that reports of his exploitation of the team's salary were untrue. He said, "I knew about him selling a home to make the movie long ago, we took the initiative and demanded to help him. I told him that I would work even without pay, but my manager insisted on charging. We gave a discount though. I also took the responsibility to score the movie, I didn't sleep all night in order to finish it for him."
Working with Tze Wa for the first time, Sum Yau was moved to tears on the set by his sincerity. She stated that she would support him with money. She said, "I didn't know before, my heart ached for him. Actually he contributed so much to the movie. I even cherished my days of making the movie and training with him even more. I hope to be able to do more for him. I can show off my abdominal muscles to promote, my entire family have bought tickets to watch the movie many times." C Kwan joked, "Sum Yau can consider giving back her salary, or watching the movie 3 million times alone, either would be enough to help Tze Wa get back the home."
The trio also praised Tze Wa for being easygoing, gentleman and tender speech manner, C Kwan even said that Tze Wa was easier to get along with than Carol Ching Yui Ling. He said, "I have worked with the best Sister Do, how could I feel the world would have mankind that was even meaner, hahaha!"