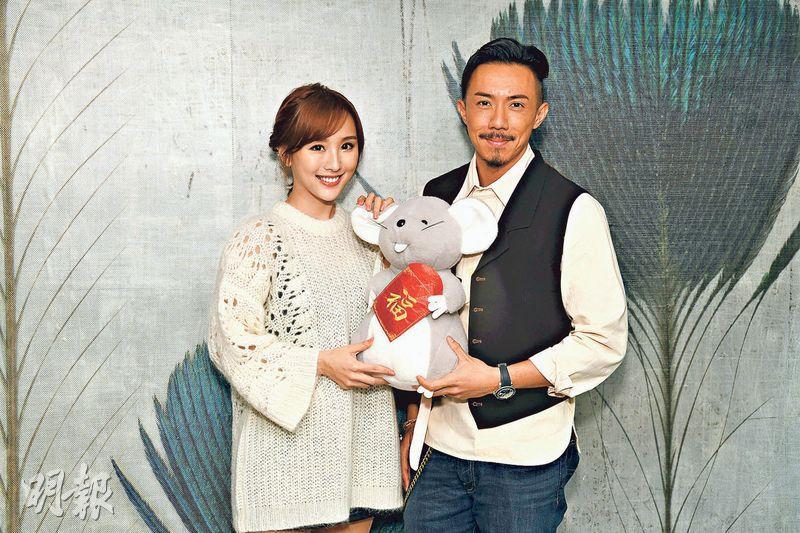 courtesy of mingpao.com
Louis Cheung Kai Chung and DaDa Chan Jing happily performed in ALL'S WELL ENDS WELL 2020 (GA YAU HEI SI 2020), hoping through this classic Lunar New Year film to continue to bring joy to the audience. Although each ALL'S WELLS ENDS WELL before were all critical and commercial hits, they had no pressure from taking the baton. Ah Chun even did not dare to say that he took the baton. "I never thought about taking the baton, all of the previous films were classics. It is hard to replace classics, but remake certainly have its reasons. With different era comedy elements are also different. ALL'S WELL ENDS WELL is a part of the domestic culture, which is very valuable. ALL'S influenced my impression of comedy and brought me a lot of happy memories."
DaDa said that each actress of ALL's film series have been very outstanding and left deep impressions with the audience. Her favorite was the ALL'S WELL ENDS WELL (GA YAU HEI SI) Maggie Cheung Man Yuk played Hor Lei Yuk. She said, "I don't dare to compare with past characters, there is no comparison. Classic has certain value, many memories, I hope that ALL'S WELL ENDS WELL 2020 would bring viewers joy and bring back past memories." DaDa during the Lunar New Year would remain in Hong Kong to promote ALL'S, at the same time she would invite friends to play mahjong and other parlor games at home. She felt that a little gambling with everyone together would have New Year atmosphere. She said, "Only in the New Year would I play fish prawn crab. In the past I would let others play house. This year I have to get it back because I feel the house is more likely to win. I want to get some good luck."
Ah Chung's entire family would spend the New Year in Japan. "I want to fight for more time with the children. I really enjoy being with them, as I am very afraid of missing each stage of their growth. Time flies, children would grow up in the blink of an eye. When you want to be with them, they may not be willing especially boys. In their teens and 20s they want to see the world and very rarely stay at home. Since right now my son still needs me, I would be stuck to him more. I am afraid that he would kick me out, but I don't get to be scared. I have experienced that before myself, I hope now I have a good foundation with my son and wait for him to turn around in his 30s to spend more time with family."
DaDa was envious of Ah Chung's perfect family. She also looked forward the arrival of another stage in life. Was her biggest goal for the Year of the Rat to find a good man? She said, "My friends are more worried about it than I am, even male fans who didn't want me to date before now are telling me to hurry up and get married. Maybe they all found their other halves in life and started to panic for me. Instead they are encouraging me." DaDa was not in any hurry to date and get married, before fate's arrival she would prepare herself.
As for Ah Chung, this year aside from hoping to keep making more movies he also planned to create songs and perform concerts.