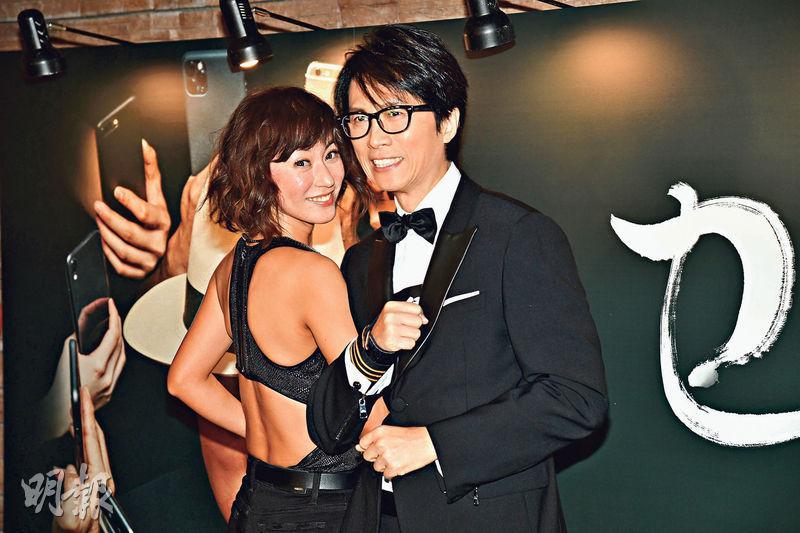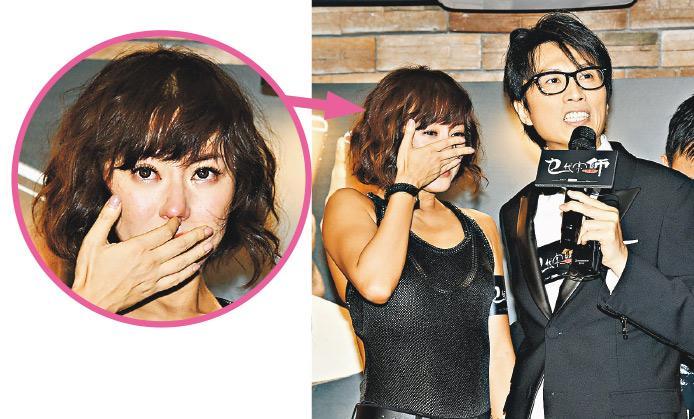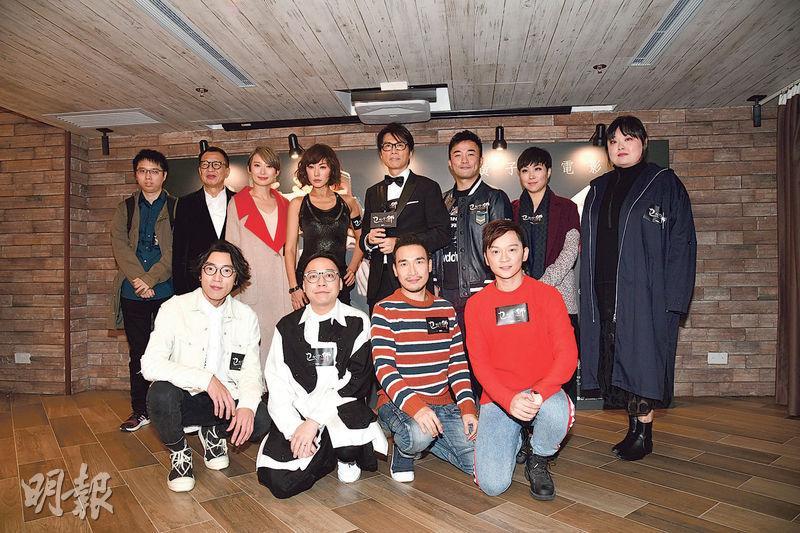 courtesy of mingpao.com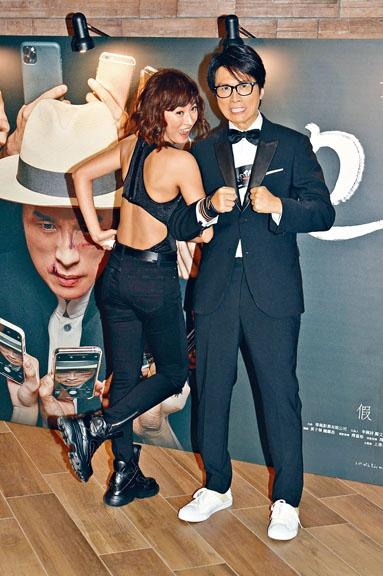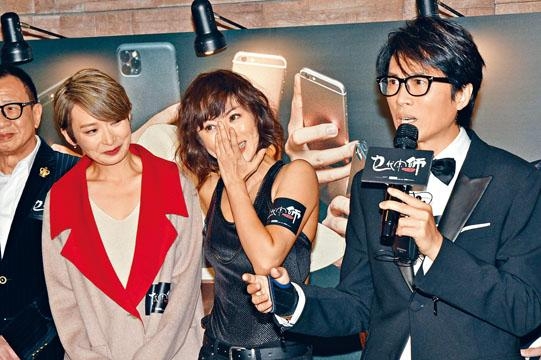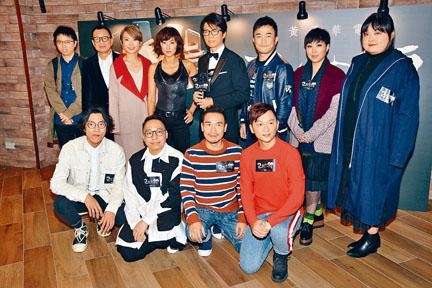 courtesy of singtao.com
The Dayo Wong Tze Wa invested, directed, and starred Lunar New Year film THE GRAND GRANDMASTER (MUK DOI JUNG SI) last night held its premiere. Tze Wa led the cast including Annie Liu (Lau Sum Yau), Catherine Chau Ka Yi, C Kwan and 6 Wing in attendance. Tze Wa wore protection over his right wrist for an injury from the shoot. Sum Yau also sprained her finger from the fighting.
Tze Wa had to sell a home to make a movie that cost over HK$ 10 million. He joked that it probably would be the most expensive Hong Kong film in history. He also thanked everyone for their concern. "I still have a home to live in, my life is stable, everyone can relax!" However this time he truly suffered from multiple personality disorder, as the director he yelled "action" but he forgot to take his place. The shoot also ran into one obstacle after another, but the producer said that they had "luck within disaster". In the end they would run into something better to complete the film. Did Emperor back out? Tze Wa responded, "Emperor invested in another story. You can say I fully funded this time, but many workers didn't take money so they might as well be partners. I hope for good box office performance so I can give everyone bonus." However he would not expect it to exceed AGENT MR. CHAN (DUK DUNG DUT GUNG)'s box office, because miracles would not always happen.
Tze Wa gave special thanks to Lau Sum Yau for spending half a year on hellish training to play a boxer, turning from petite to fat to crippled from fighting. The muscular Sum Yau in a tank top was moved to tears and cried for a dozen or so minutes. Sum Yau tearfully said, "I trained for half a year, by the production wrap it still wasn't finished. Because I agreed to show my back at the premiere I just kept training. I wasn't even able to do one push up before, now I could do 100 at once. My goal is to beat the trainer!" Tze Wa said that she took less salary. Sum Yau said that she was not after a bonus because talking about money would hurt relationships. She was not afraid of working with Tze Wa either as she joked that she did not get a depression from working with him. She even told Tze Wa, "Let's go, you only asked me because you had a lot of guts too!"