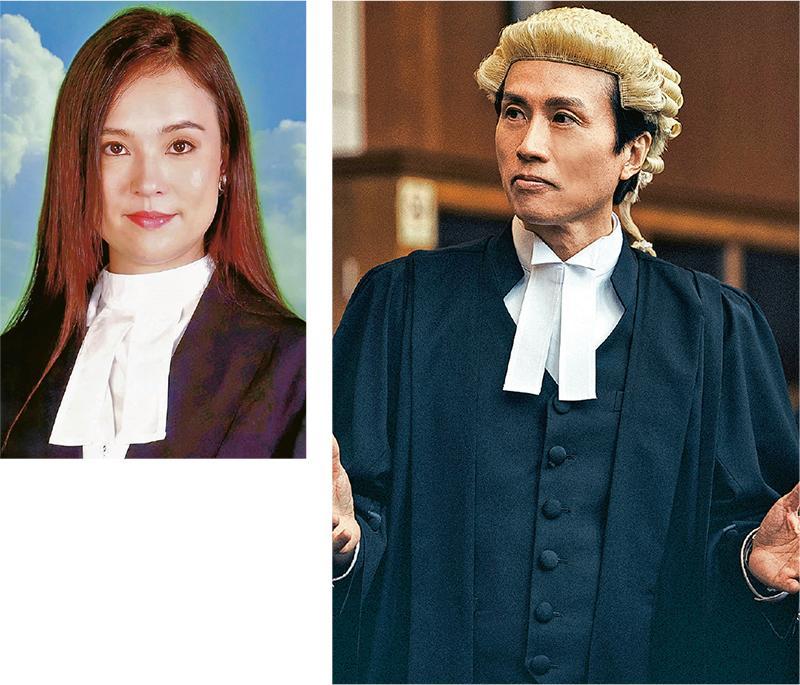 Dayo Wong's A GUILTY CONSCIENCE role is said to be based on Mary Jean Reimer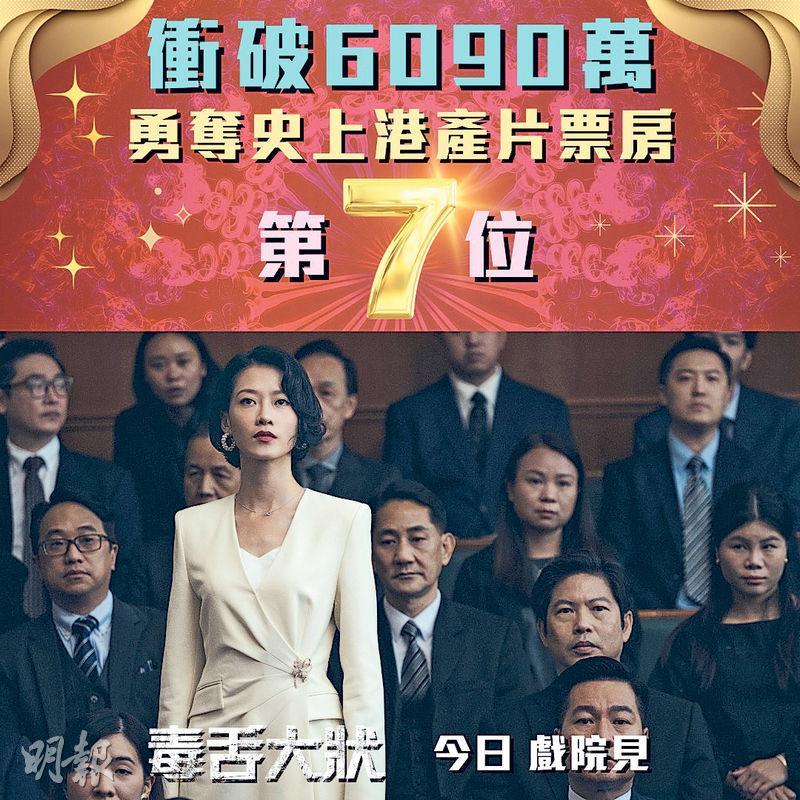 A GUILTY CONSCIENCE has reached 7th place among the highest grossing Hong Kong films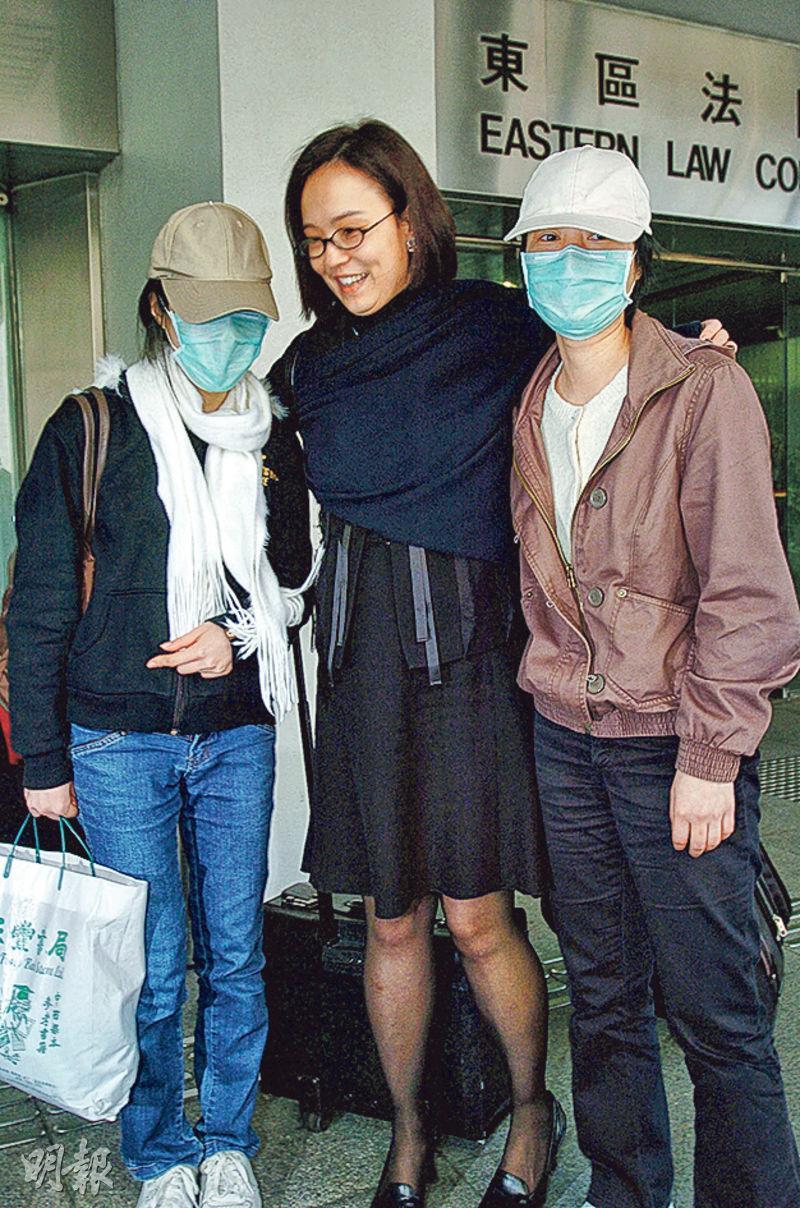 Mary Jean Reimer accompanied Pang Chor Ying's sisters to the Eastern Law Court to give their testimony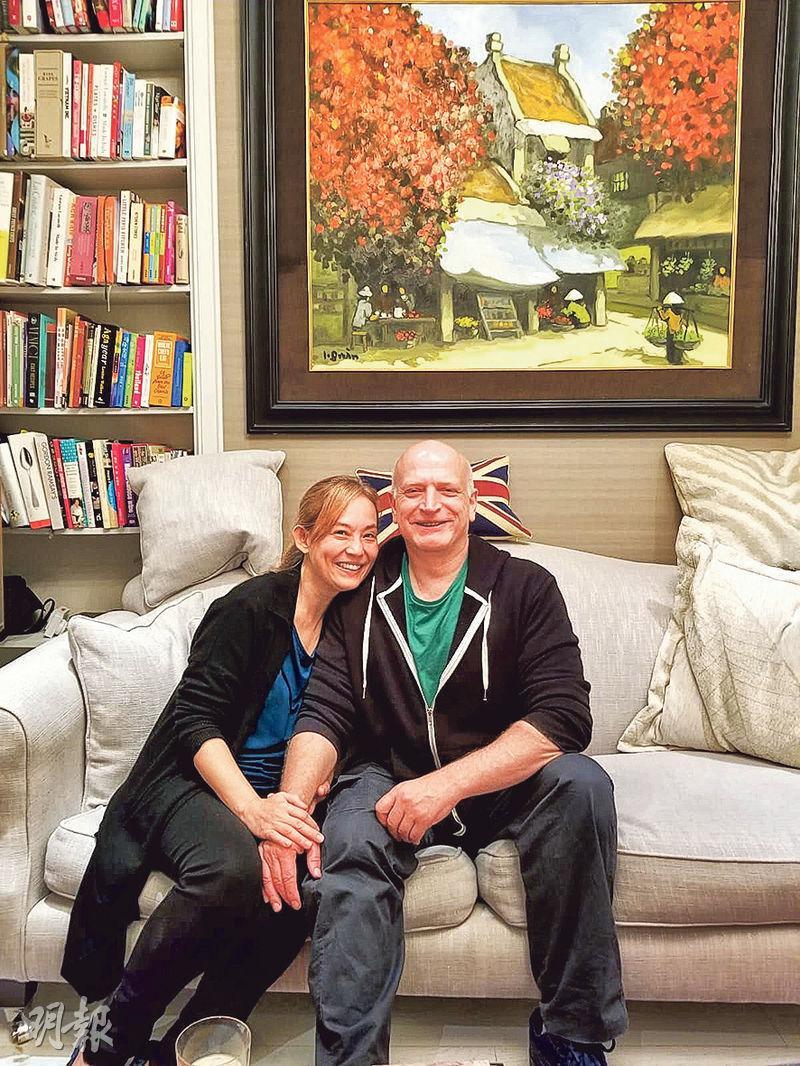 Mary Jean Reimer admits that her acting bug has been biting, but she would be too busy assisting her husband with his business to perform
courtesy of mingpao.com
The Dayo Wong Tze Wa starred film A GUILTY CONSCIENCE (DUK SIT DAI JONG) yesterday announced that it has reached 7th place among the highest grossing Hong Kong film in history with OVER HK$ 60.9 million. The film has triggered as a series of discussions. Some mentioned that the big family, murder in the film reminded them of the 1999 "Pang Chor Ying case". Mary Jean Reimer (Yung Jing Jing) on social media posted the related posts. In 2005 Pang Chor Ying's family asked her for help and suggested to the government a Coroner's Court hearing. She said that the case was a "legal tragedy that took place during the Hong Kong colonial era." Some said that Yung Jing Jing was the basis for A GUILTY CONSCIENCE's lawyer and that she was the real "Lam Leung Shui". Yung Jing Jing said that she has yet to watch A GUILTY CONSCIENCE, but she believed they would not be related. Only because she has handled many cases, people were trying to connect the dots.
Yung Jing Jing recently on social media shared her experience as a lawyer, saying that each time she took a special case someone would visit her mother and want her to quit. Thus her mother suggested for her to bring water to court, if someone would throw acid at her she would be able to wash it off. Speaking of A GUILTY CONSCIENCE's Lam Leung Shui being based on her, Yung Jing Jing said that she was not in Hong Kong so she has not yet seen the film. However she has heard the story and was interested in going to see the movie. She revealed that when THE SPARRING PARTNER opened, some already said that she was the basis for the lawyer. She said, "Actually it's not related, because of the cases I have handled people were just trying to connect the dots."
Yung Jing Jing while handling the "Pang Chor Ying case" experienced inexplicable supernatural events. "Although the Coroner's Court closed the case, if you would ask me whether the victim would rest in peace I would answer, 'No." She (Pang Chor Ying) would occasionally appear at my home. My worker has seen her but I haven't."
Yung Jing Jing revealed that during the pandemic, many units that have been preparing legal scenes have contacted her. At the time she was not in Hong Kong and declined. Reportedly some film people was preparing to adapt the 2010 case of "Kan Ka Leung family murders"; Yung Jing Jing also participated in the case and has heard the news, but no one has contacted her yet. "The book I wrote already have many cases that could be studied in detail. I have the responsibility to maintain confidentiality, I can't reveal the details. I have thought about writing a screenplay, or be interested in consulting, as long as time would permit. Earlier my acting bug had its fill. I guest starred in a movie in Macau and played (Cherry) Ngan Cheuk Ling's mother. However in the short run I wouldn't be able to participate in performing, because I would have to assist with my husband's business."
Yung Jing Jing said that the legal world had many subjects, many shocking cases that could be made in movies that would definitely be attractive. Since both THE SPARRING PARTNER (JING YI WUI LONG) and A GUILTY CONSCIENCE (DUK SIT DAI JONG) performed well, she believed that people would keep making the subject. She hoped that filmmakers would put an effort into serious productions and not to ruin the legal subject.
Has she missed her war of words days in court? Yung Jing Jing said, "Many of my cases required me to put up both money and effort, in one a young person with autism was accused of murder. I spent 300 hours but made no money. The 2015 Ting Wai Monastery case still has not concluded yet."
Yung Jing Jing said that she had to focus her energy on business. Her husband Sean Hotung's family business is all over the world, but he recently has focused on writing his law doctorate thesis. She said, "My husband wants to be a scholar, so I can only be the business person and handle the properties. Even leaking pipes became my business. I really am very busy."