ERROR makes their first movie together
Mandy Tam
Suey Kwok and Catherine Chau play neighbors
Albert Yeung leads the production start ceremony
courtesy of on.cc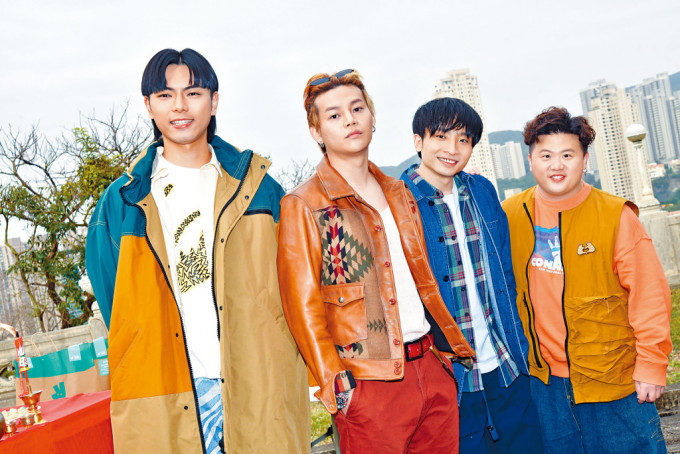 ERROR are no longer guest stars in their own movie
courtesy of singtao.com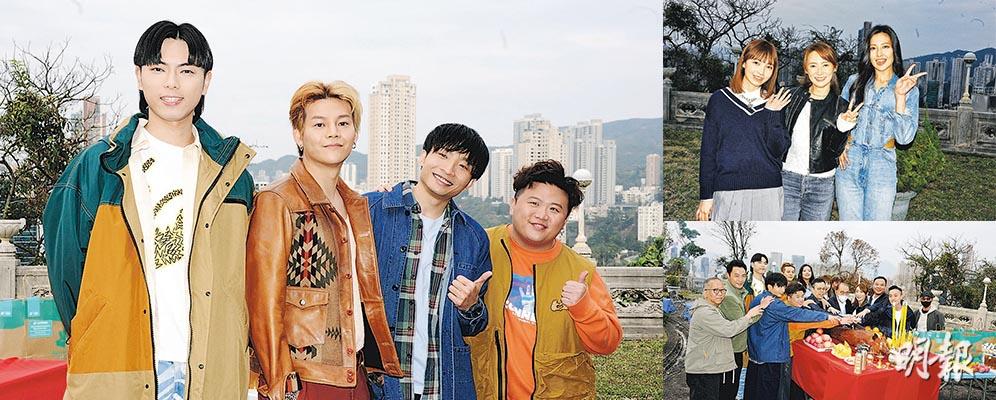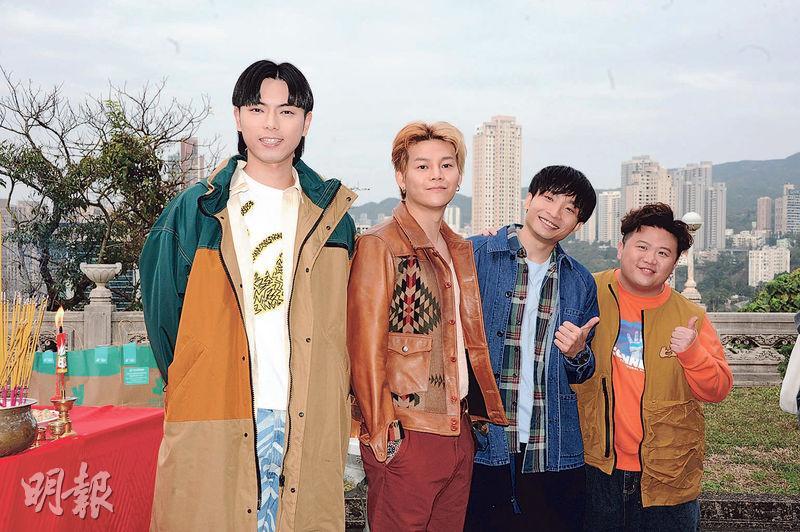 ERROR's 193, Poki, Dee and Fatboy star for the first time and wish for box office success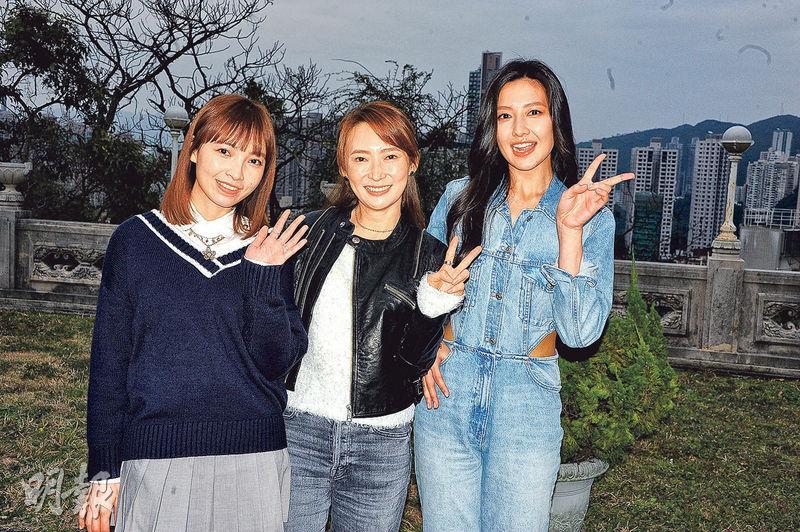 Suey Kwok, Catherine Chau and Mandy Tam
MIRROR has been rumored to be starring a movie
courtesy of mingpao.com
"Universe Heavenly Group" ERROR yesterday got together to attend their new film's worship ceremony, during which they ganged up on Ah Dee. They boasted that if the box office would reach HK$ 45 million, they would team up to take off Ah Dee's underwear. As for colleagues MIRROR also teaming up to make a movie, the quartet said that they belonged to different categories so there would be no need for comparison.
ERROR, Catherine Chau Ka Yi, Mandy Tam Man Huen, Suey Kwok Sze and others yesterday attended the Emperor Motion Picture YUM MUK JING SHUN (DARK EYE DETECTIVE LETTER)'s production start ceremony. Since the movie would be ERROR's first film lead together, the quartet was particularly excited.
Members Fatboy, 193 and Poky first boasted that Ah Dee would become a "HK$ 100 million box office male star" and talked over him to keep him silent. Poki said, "Ah Dee took off his pants for HK$ 80 million. If this movie would reach HK$ 45 million, the three of us would team up and take off his underwear! (Then what would you three take off?) We would have raised HK$ 1 million each, of course we wouldn't have to!" 193 joked that Ah Dee would play the lead this time, they would only be extras; Fatboy called himself a "film rookie", saying that Ah Dee has been in the film industry for years so the three of them as supporting players would be normal.
Facing the brothers' words, Ah Dee helplessly said, "It's like picking on the film industry new comer for them. Ultimately all 4 are lead actors." 193 followed and asked if Ah Dee would win the Hong Kong Film Awards, would he again take off his pants to celebrate? Ah Dee said, "After taking off my pants to pay the bill last time, I won't make any response anymore. However I would at different times take off their pants, since if I take off my pants again it wouldn't be a surprise." Speaking of MIRROR also teaming up for a movie, would they be afraid of the competition? The quartet joked that the two groups belonged to different categories, no need to compare. The most important would be for Hong Kong film to have more productive. 193 even took the opportunity to invite MIRROR to guest star. "Maybe we will have HK$ 200 million box office, it would be better than borrowing from the Goddess of Mercy."
What challenge would the quarter have in the film? Fatboy complained that they would all have stunt doubles except him. The other 3 countered and said that they would personally perform the wire work and even got scars all over. They joked that Fatboy was fast asleep so he could not see. 193 said that the biggest challenge might be having diabetes, because he came up with some ideas for the role like kept having lollipop. He joked that he hoped to be able to get a sponsorship. 193 got a hair cut for the role, but claimed that it would not cover up his beauty. Speaking of relationship scenes, 193 complained that his 3 brothers were very happy but he would not be. Fatboy revealed that 193 would have a relationship with Grandma. 193 revealed that he added that in as she did not want to be so dry. Ah Dee was revealed to have a passionate kiss scene. The quartet could not help but break into laughter as they talked.

Chau Ka Yi, Mandy and Kwok Sze would play neighbors. Would they have any relationship scene? Ka Yi joked that she would be just as dry as in real life, luckily Fatboy continued to cheer her up. "He is always flirting with me, saying he loves me and I am very cute. However I am used to it. Because earlier when we worked on the series THE PARENTS LEAGUE, he is always playing pranks on me."

For her second movie Tam Man Suen said that this time felt a little different because it would be a comedy. In the film she would have many scenes with Ah Dee. Would she be able to follow Ah Dee's improvisation? She said, "I think I would be able to, Ah Dee is a good elder, good teacher. He was able to bring me into character, working with him has been very comfortable. I hope to be able to get a touch of his luck too." Due to her height, would she need to lower her head to accommodate Ah Dee in their scenes? She said that they were close in height and sight line. Kwok Sze said that the character would require a lot of shorts. During the shoot she would not dare to eat to much, but with all the food from ERROR fans holding back would be different. One day Poki even joked that she had a belly, luckily she has kept up with her work out.