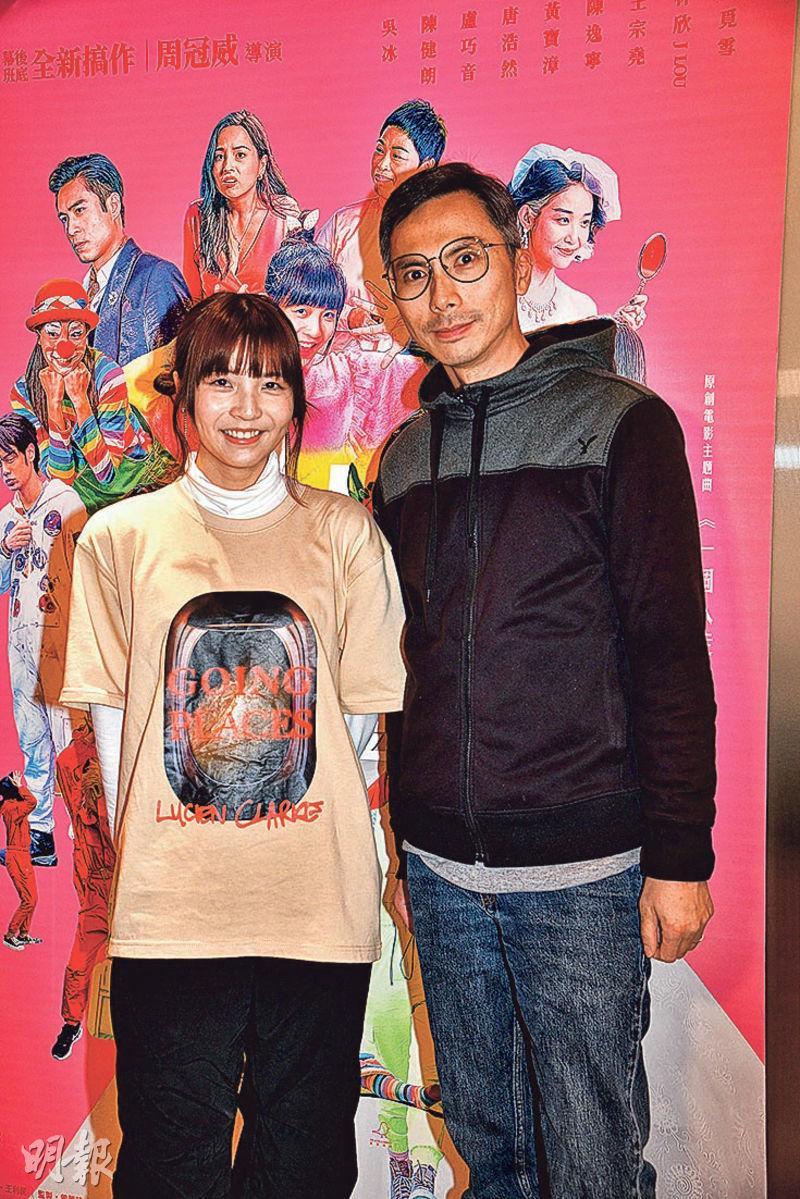 Kiwi Chow feels many famous actors would not be as attractive as Sabrina Ng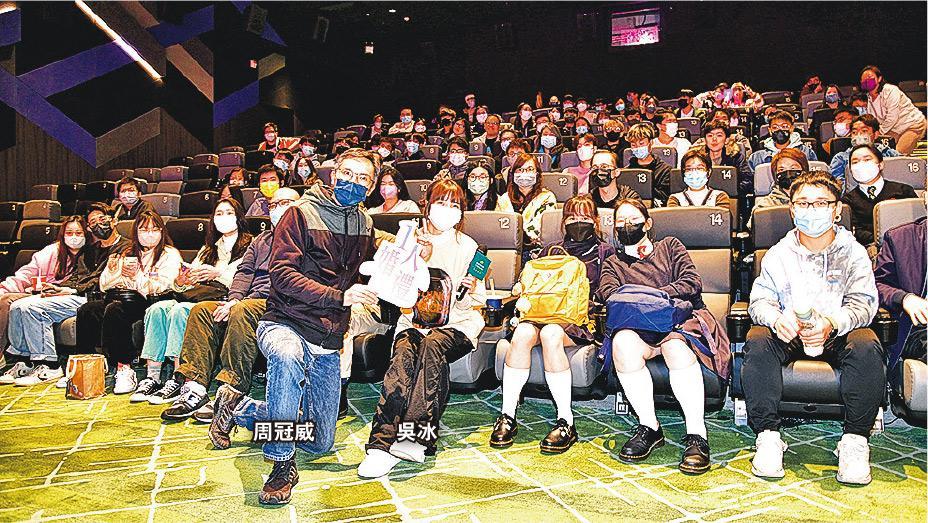 Kiwi Chow and Sabrina Ng earlier attended an audience appreciation event and took a photo with the audience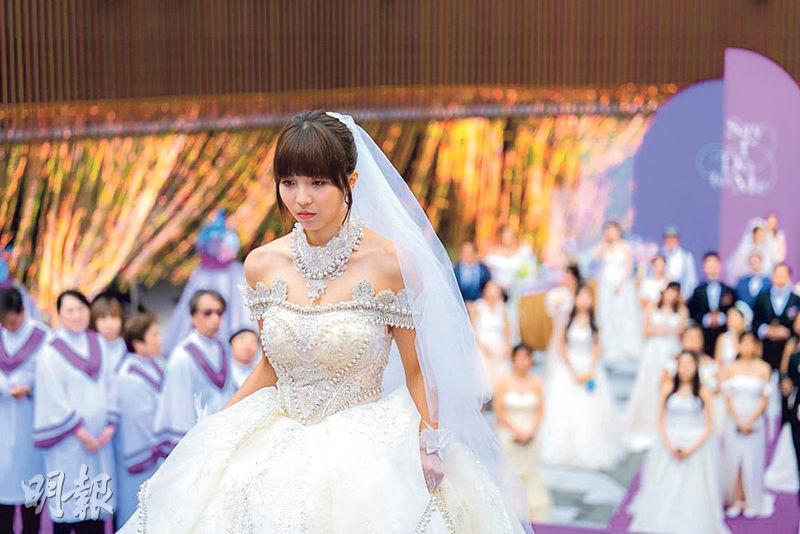 SAY I DO TO ME in 6 days only made HK$ 2.25 million. Some online said that the lack of cast recognition was one of the reasons for the average box office performance.
courtesy of mingpao.com
The BEYOND THE DREAM (WAN OI) director Kiwi Chow Koon Wai directed SAY I DO TO ME (1 YUN FUN LAI) opened on the Lunar 5th, the box office was less than ideal. After 6 days in release (as of January 31st) it has only made HK$ 2.24 million and completely left in the dust by the other two Lunar New Year films A GUILTY CONSCIENCE (DUK SIT DAI JONG) and EVERYTHING UNDER CONTROL (CHIU SUN GAING HAI GIP ON HA). With the box office emergency, Chow Koon Wai has been going all over with lead actress Sabrina Ng Ping to thank the audience and fend off the rising tide. Chow Koon Wai believed that the film would have endurance and definitely would find suitable viewers. He also strongly supported Ng Ping as the only choice for the film's lead actress. "I feel many famous actors would not be attractive as him."
Chow Koon Wai and Ng Ping earlier attended an audience appreciation event in Causeway Bay. The audience consisted of mainly young viewers and many were entire families. They not only shared their production experience and took a group photo with the audience, they also took individual selfies and signed autographs with viewers. Viewers praised the movie for being entertaining, which encouraged them very much. Chow Koon Wai said that since the movie was able to be released, as the director he was very grateful, very comforted and very excited. He wished that more viewers would go and watch the movie. As for the movie only making HK$ 2.24 million over 6 days, he admitted that the box office performance was less than ideal and the number of shows was declining. Thus he encouraged friends who were interested in this movie to take advantage of the opportunity and go. "The box office is beyond my control. Every movie has its own life. What I can do is promote, after they found out many people have booked shows and private screenings. I hope that would help the box office."
Having to face A GUILTY CONSCIENCE (DUK SIT DAI JONG), EVERYTHING UNDER CONTROL (CHIU SUN GAING HAI GIP ONG HA), Chow Koon Wai said that it would be very hard to sy whether the scheduling was wrong. He joked that perhaps scheduling the release at another date the movie might have performed even worse. He could only accept Heaven's arrangement. He also said that with many good movies in release at the same time, viewers having choices would be a good thing. Thus SAY I DO TO ME (1 YUN FUN LAI) did not receive a lot of scheduling. "Indeed it is difficult. I feel the power of movies doesn't just rely on box office, but from every viewer who relates to this movie." Speaking of online claims that the movie would be scheduled for an early and a late show, viewers would not be able to support the movie even if they wanted to. Has he fought for more shows with cinema owners? Chow Koon Wai of course hoped for more shows and believed that the movie had endurance. "Less shows don't mean a short run. I hope for slow, long trickle that would keep having viewers. Then the movie definitely would have cinemas that would keep it running." He said that he received many viewers' review and felt that the movie was more than just a romantic comedy, that it made them thinking a lot about how to love themselves, be honest with themselves. The reactions have been good.
Some said that the film's actor lacked recognition, which was one of the reasons that it was not attractive? Chow Koon Wai disagreed. "Not just having famous actors would bring good box office. In the past there have been many examples of movies with famous actors with very poor box office. (Have you question whether Ng Ping is qualified enough to be the lead actress?) She absolutely has the ability. In the film she is very attractive, many famous actors would not be as attractive as her. Some felt that bringing together a lot of famous actors to make a movie would make it a good movie, which is strange logic."
Speaking of his previous film BEYOND THE DREAM (WAN OI) making HK$ 15 million, what would the goal for SAY I DO TO ME be? Chow Koon Wai said that he really wanted to break even so investors would not have to lose money. "If this movie's production cost was HK$ 9 million, around HK$ 27 million would break even. This would also be my earliest goal. (Does that seem very remote now?) I try not to think about it. I don't want to just look at the box office, the most important is for the movie to be seen. It definitely would be able to find its suitable audience."
Making her big screen debut, Ng Ping not only received praises from the director but also love from viewers. Many fans said that they watched the movie twice or more because of her. Ng Ping said that she was very touched, the most exaggerated was when a fan told her she watched it five times. As for the less than ideal box office performance, Ng Ping urged everyone to go and show their support, Even if the cinemas were a little remote. She would also work hard on audience appreciation events and through "Pomato" to urge fans to go. As for online criticism of her acting, Ng Ping knew that she had a lot of shortcoming and many scenes could be performed better. She would accept everyone's opinions. Some said that she could just make videos online but not yet qualified to carry a movie. She said, "I don't know if I am qualified or not, but now I am carrying the load. I hope everyone would support me." She said that she would not stop working because of this, some talk would be better than none at all.
13 year old viewers Cherry and Winnie said that they have watched it twice to support Ng Ping. Cherry disagreed that Ng Ping was not qualified yet, as each person would have her own advantages and disadvantages. She felt that Ng Ping was already great in her first role, so she would not need to care about online reviews. If the opportunity would arise, they would go again and recommend the film to friends. Also watching for the second time, Kelvin said that he supported Ng Ping and the film. The story was not rotten and he was able to relate to themes like loving yourse3lf. He gave Ng Ping 95 points.