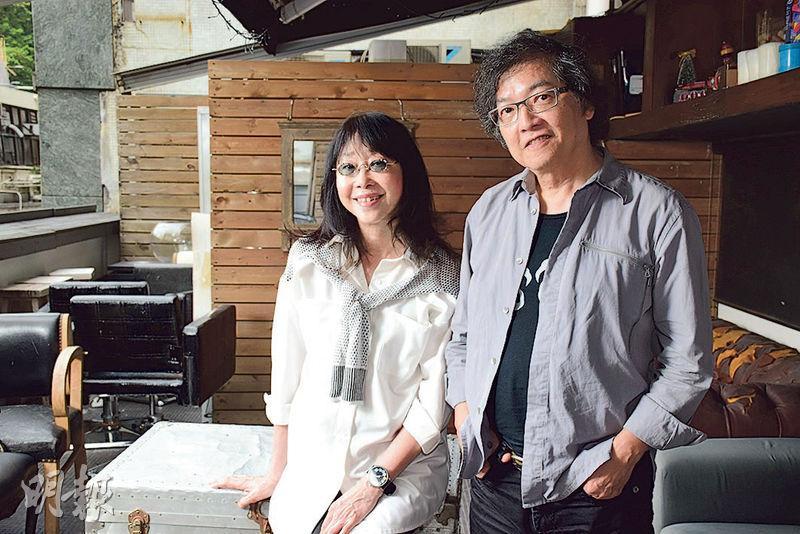 Mabel Cheung says after the loss of her companion Alex Law she is left broken and with a lot to do
courtesy of singtao.com
The 72 year old Mabel Cheung Yuen Ting spent 10 times 3 to make the documentary film TO MY NINETEEN-YEAR-OLD SELF (CUP SUP GAU SHUI DIK NGOR) for her alma mater Ying Wa Girls' School. Before the film was even officially released it has already made over HK$ 7 million from the previews and won the Hong Kong Film Critic Society Award for Best Film.
Cheung Yuen Ting on a Commercial Radio program talked about her original intent for the film. She admitted that she never expected the movie would be able to be distributed. "My original intent was only to document the new and old school changes and their influence on 6 students' growth." She thanked the alma mater for cultivating her. During secondary school Papa suddenly passed away and her family was in dire straits. The school after understanding her situation waived her tuition, gave her a scholarship and even free lunches to her and her younger sister. Foreign teachers also hired her to teach them Chinese and give her jobs to make money. When she chose her subject, she chose the sciences for the money. On the first day of school her homeroom teacher ordered her to switch to the arts, later she realized that she liked literature. Her alma mater changed her life, whenever it needed help she would lend a hand.
Cheung Yuen Ting and Alex Law Kai Yui, who passed away last year, were known as the film industry "Bonnie and Clyde of Directors". When she looked back at when Law Kai Yui passed away she was very broken. Before they did not registered their marriage, she had no legal position to handle her companion's affairs. "At that moment I really waned to die. First I had to find his will, which was already a lot of trouble. He used to be responsible for the legal, financial and the purchasing departments. I didn't care about them at all, as I was only responsible for the catering department. After his death the accounts were frozen, but I knew nothing at all about when the banks, legal representatives, automatic payments were due. Everyday when I opened the mail box I would be very afraid. The water bill, the electric bill, the management fee, the taxes, car registrations all broke me down. I had to handle them step by step, to make the home to have water and electricity like before was already troublesome enough. I am still dealing with them now. Heavens! They really got me worse than whatever." Has she adjusted to them now? She chuckled, "I pretend he hasn't left! However with so much to deal with, when I have time I would look at his photo and yell at him! Ha! Actually in my heart there is still a huge black hole."
Speaking of being in love with Law Kai Yui for 40 years, have they never reached the step of registering their marriage? Cheung Yuen Ting said, "I never thought about it. First we didn't have any children, secondly because we were busy nonstop, I never thought about this and didn't feel it was necessary. Over the years many friends have asked me this question, but seeing them getting married and divorced, divorced and remarried then divorced again, I said it felt like a lot of trouble. The no one would ask me again! A relationship with someone comes from the heart, I really don't feel this was necessary."