Tony Leung Chiu Wai talks about work with HOY TV's Vanesssa Wong
courtesy of on.cc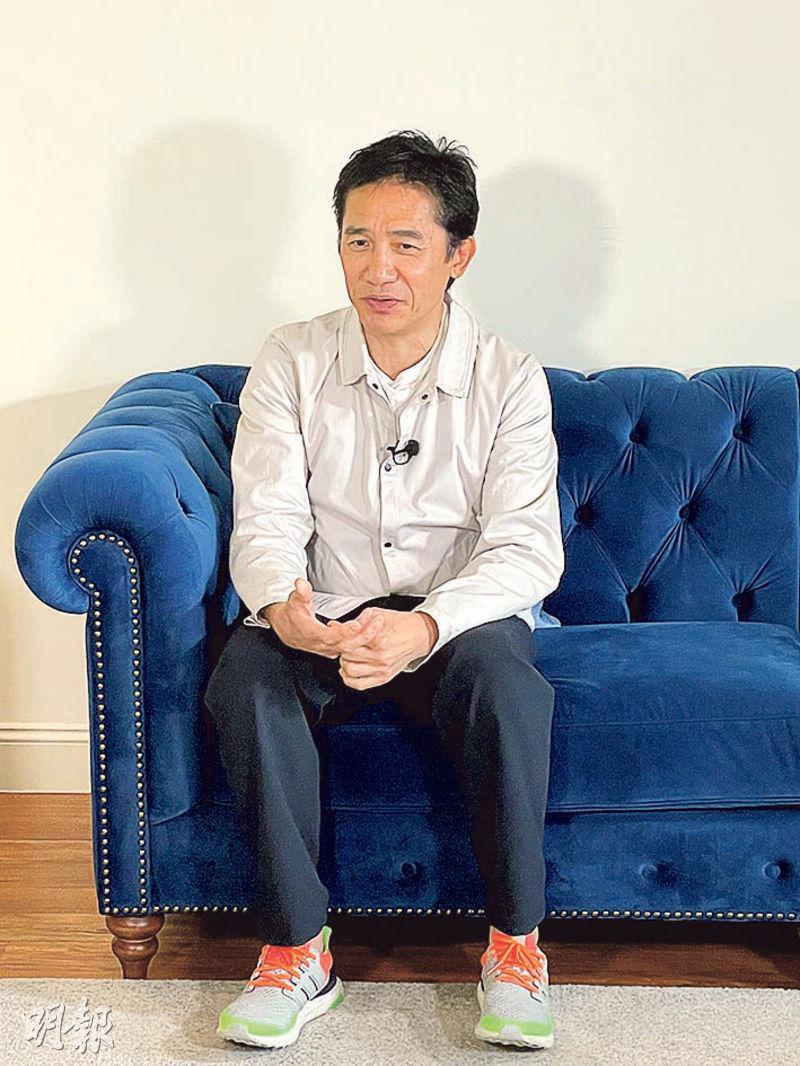 Tony Leung Chiu Wai reveals that he has been a Michael Hui fan since childhood, never expecting to have a chance to work with him decades later
Tony Leung Chiu Wai worked with Aaron Kwok Fu Sing and Michael Hui Koon Man in the film WHERE THE WIND BLOWS (FUNG JOI HEI SI). He spoke with HOY TV anchor Vanessa Wong Ling Yin and mentioned that his idol Hui Koon Man in the film played an Independent Commission Against Corruption official. He said, "When I was little I started watching Hui Brothers' movies since THE HUI BROTHERS SHOW. I think many people are their fans, I am too. Whenever they have a new movie I would go. I never imagined that decades later I would have the chance to act with Hui Koon Man, and with so many scenes together too. It was rather interesting."
Wai Jai in the film had a piano playing scene. He said, "I didn't play any instrument before. This movie wanted me to play 3 songs. In one scene I played the piano while Kwok Fu Sing danced. When I played I didn't make any sound because it was an antique piano. In addition I had to coordinate with Kwok Fu Sing's choreography. I have never had to make mock gestures while making a movie, like making a music video. I feel that chasing the mock gesture while playing the piano is very hard, because when I played, I thought I played rather well. I was able to control the rhythm, but playing with the music I couldn't make any mistake." He said that working with Kwok Fu Sing was very pleasant. He had a lot of his own ideas.
Lately he had several movies waiting for release. Wai Jai said, "I have not set work schedule, If I don't run into anything I want to make then I don't work. When I do, I do. It so happened that during this period I had several movies that I really wanted to try, sometimes because of the story, sometimes because of the director, or my special preference. I wouldn't just have one reason. Sometimes I would go two or three years without making a movie. Sometimes I would make many movies in a year. I feel making a movie is fate."