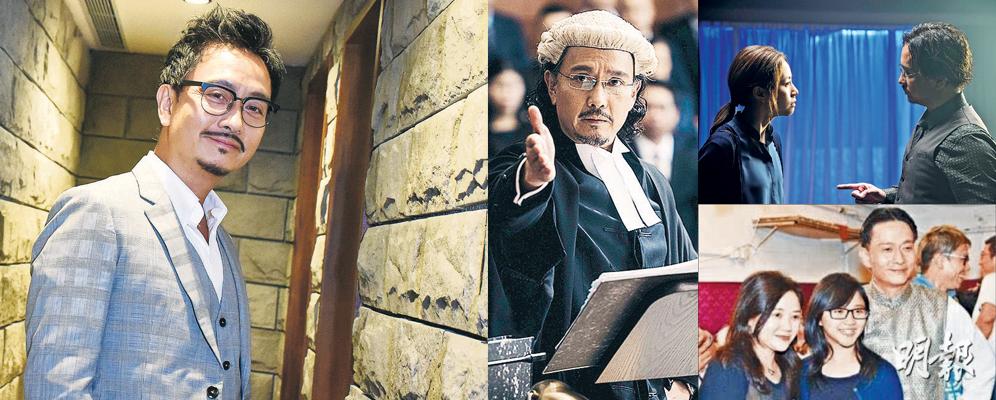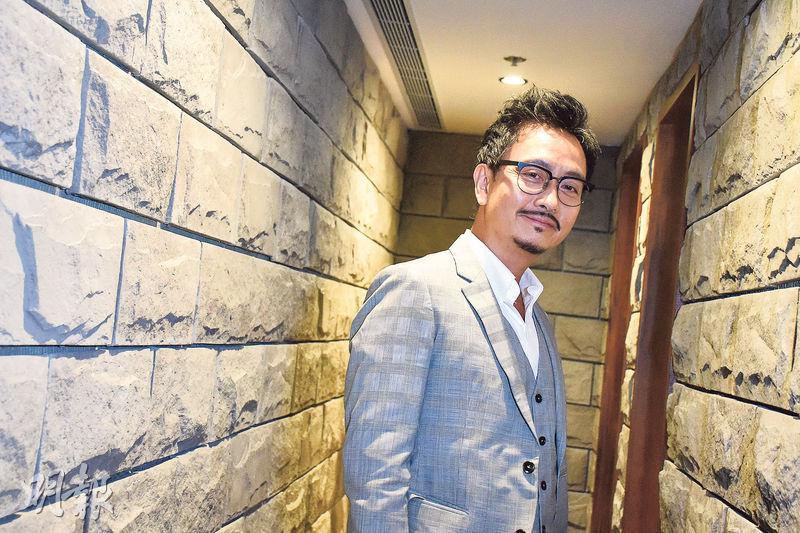 Gardner Tse admits being a homebody, when he is not at work he likes to just be at home
Gardner Tse's A GUILTY CONSCIENCE performance has earned him great reviews, but he never imagined that a movie he is in would make over HK$ 100 million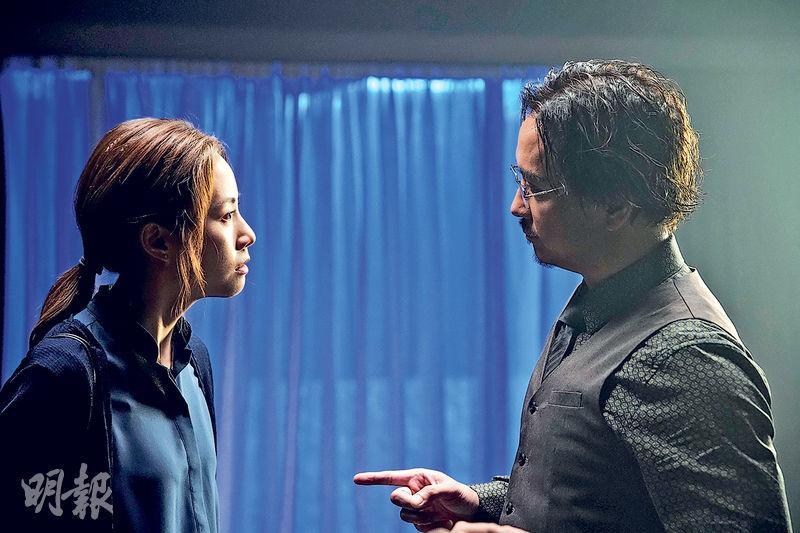 Gardner Tse says that co-star Stephy Tang is very focused, working with her is a lot of fun as they set off a lot of spark.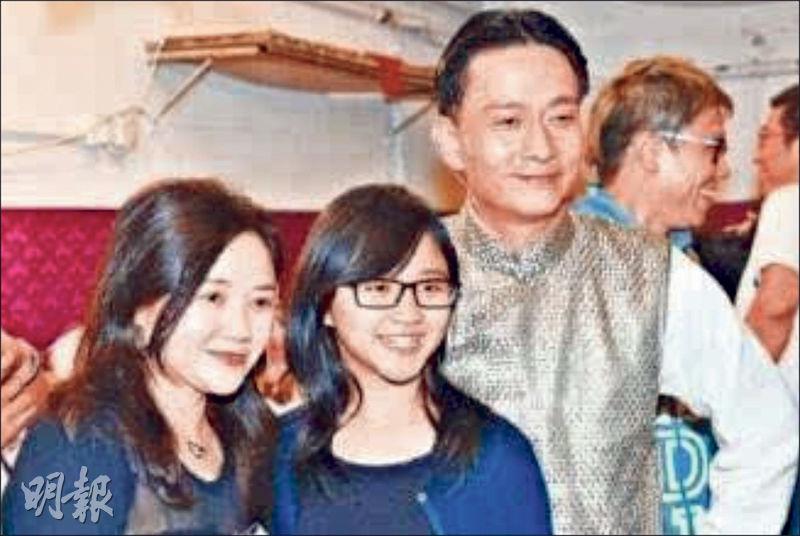 Gardner Tse says that both his wife and daughter are his loyal fans
courtesy of mingpao.com
59 year old Gardner Tse Kwan Ho has won the Golden Horse Award Best Actor, his acting is beyond any doubt. In recent years he participated in many movies, including WARRIORS OF FUTURE (MING YUT JIN GEI), HONG KONG FAMILY (GOR SI GOR JIK), A GUILTY CONSCIENCE (DUK SIT DAI JONG) and WHERE THE WIND BLOWS (FUNG JOI HEI SI) all won him word of mouth. "Landing on 60" next month, he grew stronger and stronger. In recent years he has become a film industry hot property. Would he see the Hong Kong Film Award Best Actor as his goal? Tse Kwan Ho said that award has never been his goal, but an extra bonus. The only thing he could do was to give his all to play every role well. Speaking of his relationship with his wife and daughter, Tse Kwan Ho said that they were his loyal fans; outside of being an actor, he was a homebody.
In half a year, Tse Kwan Ho already had 5 film releases. He said that never happened before, and he felt very happy. To be able to greet the Hong Kong film audience he has not seen in a very long time all at once was decent too, as he was grateful for the viewer support. His Lunar New Year film A GUILTY CONSCIENCE is still in release, WHERE THE WIND BLOWS also, his new film SHADOWS (CHAN YING HUNG GAN) opens today (the 23rd). With 3 films in the race, Tse Kwan Ho said not to say who was fighting who. The most important was for more viewers to go to the movies. He hoped to be able to continue the strong momentum of the Lunar New Year slot.
His A GUILTY CONSCIENCE performance has received good reviews. Challenging a new character in a new film, Tse Kwan Ho was not worried that the audience would make comparisons. He also had no pressure, saying that this time playing a psychiatrist he had a completely different performance method from playing a lawyer. "The lawyer upholds justice and has quite a presence. The new film character is very different, a psychologist with a very high IQ. He can see right through people, but others can't guess what I am thinking. The feeling is very mysterious, and I need to use my eyes to act." Because the character involved psychology, Tse Kwan Ho before hand went to get research from a psychologist in hopes of understanding even more to help with getting into the character.
Tse Kwan Ho said that the most memorable in film was a debate scene with Stephy Tang Lai Yun. On the surface he seemed to be debating with Stephy, but actually his eyes kept observing her inside. With two layers, he purely played emotional scenes and had a lot of fun. Tse Kwan Ho praised co-star Stephy for being very focused and a very experienced actor, working with her was a lot of fun as they set off a lot of spark.
Speaking of "landing on 60" this year, Tse Kwan Ho said that he did not have any major plan or goal. Leaving everything up to fate, he was the happiest about being able to enjoy the HK$ 2 transportation discount. Perhaps he would study his hobby of film photography. Would he see the Hong Kong Film Award Best Actor as his next life goal? Tse Kwan Ho said that award has never been a goal, only extra bonus. Whether he would win or not it would depend on timing, location and people. If he would of course it would be great, if he would not he could do nothing about that. Because of all the great actors, the only thing he could do was to give his all to play every role well.
Having his foot on stage, in film and television, Tse Kwan Ho admitted that he was greedy. He liked all 3 equally, each with its own way to play and brought him different sense of satisfaction. "The interaction with the audience is very direct in a play. Actors perform all night without interruption, like experiencing a lifetime. The audience would simultaneously sense that. Some mistook plays to be same every night. Actually every night would be different, because every night's audience would be different they would find something new amid the repeat. The film divided into parts, but each part would be very intricate. Film also had a very fun thing -- sometimes an expression that couldn't be repeated. If you had great chemistry with the cinematographer, capturing it would be very valuable. As for television series, it is between a play and a movie. The production time is rather long, as the character absorbs you for several months."
Outside of being actor, Tse Kwan Ho claimed to be a homebody. Because work was already very cheerful, normally he liked to be at home. He liked to get up early in the morning and enjoy coffee, look at the scenery outside the window and think. With the remaining time he would enjoy interests that he liked, like reading, photography, exercising, at most he would invite a few friends to have a drink at home. Are his wife and daughter his loyal fans? Tse Kwan Ho smiled and said, "They both really like to watch. They are very supportive, usually they would say OK in their review. They really understand my work, they have never complained."
Tse Kwan Ho spoke about his relationship with his wife and daughter. To be able to maintain a 28 year marriage with his wife, he said that the most important is to communicate no matter what problem you face, so everyone would know what the other one is thinking. "I am considered a pretty easy going person." As for his daughter, Tse Kwan Ho described their father daughter relationship was great. He thought he was a funny Papa. "I think my daughter feels I am pretty funny, because I am constantly playing pranks on her. I absolutely am not a strict father, I would let go and let her try." His daughter inherited his artistic genes and was deeply interested in art. Now at the university she studied drawing related courses. "I am also in this business, so sometimes I would share my experience with her. Her work has quite an aura."