Stephy Tang reveals that during the new film shoot she just relied on her imagination alone, which was very stressful
courtesy of on.cc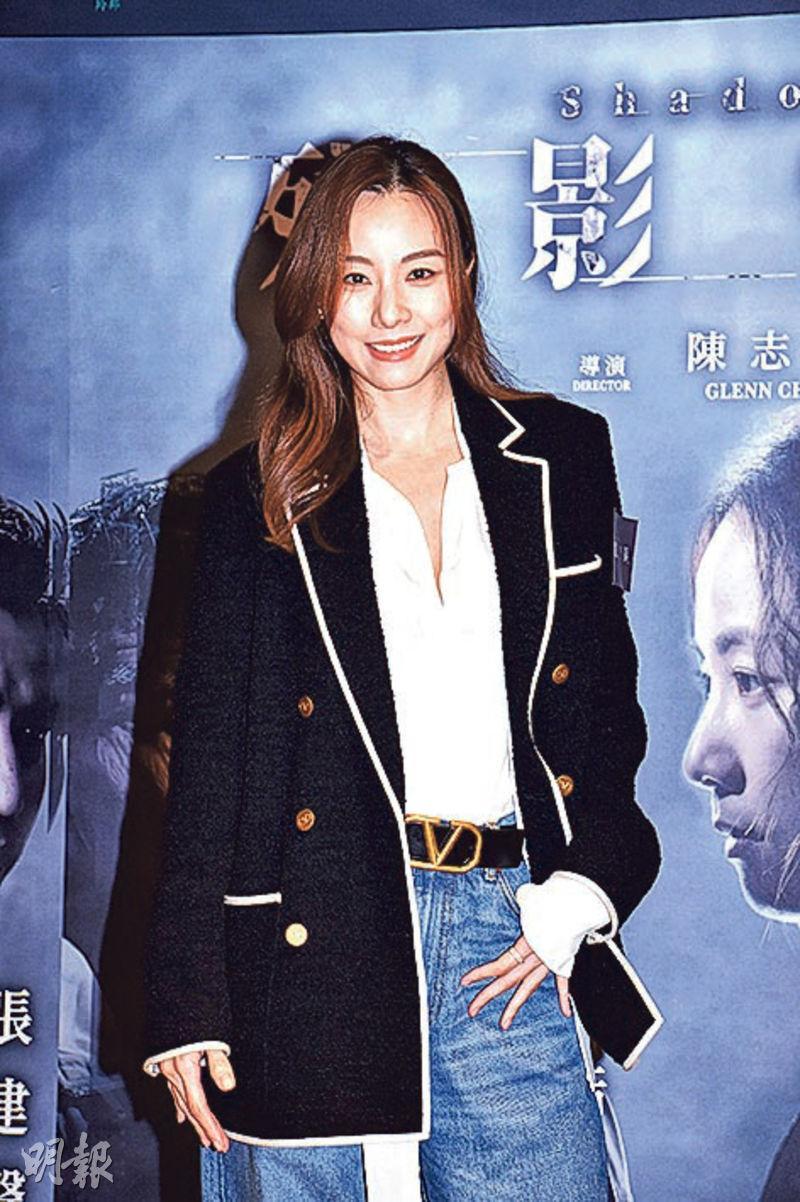 Stephy Tang says TABLE FOR SIX has 11 Hong Kong Film Awards nominations, even though she does not get one she still feels like she won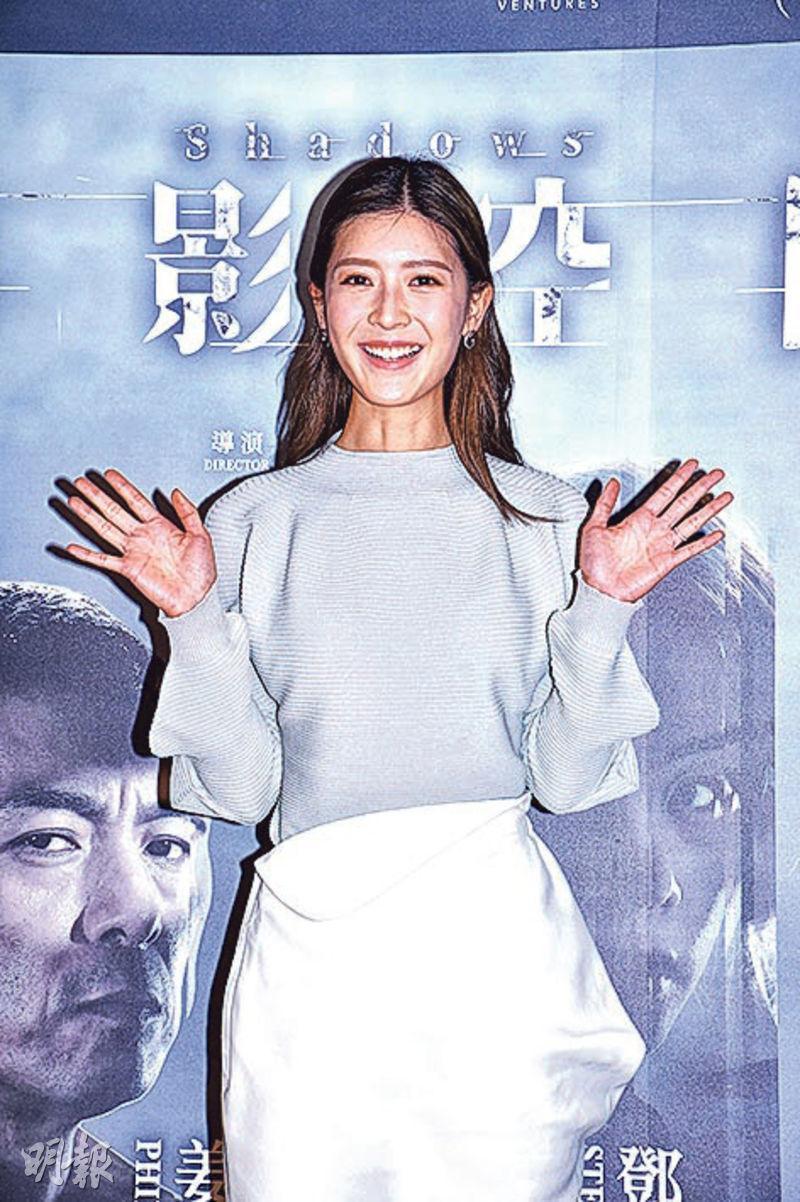 Jennifer Yu after finding out about her Best Supporting Actress nomination hugs her daughter and kisses her.
courtesy of mingpao.com
The 41st Hong Kong Film Awards announced its nominations. The Stephy Tang Lai Yan starred film TABLE FOR SIX (FAN HEI GUNG SUM) received many nominations except Best Actress for her. She did not mind and made the comparison to volleyball. "We won the game but I didn't win the MVP, I would still be very happy."
Tang Lai Yun two nights ago with Gardner Tse Kwan Ho, Jennifer Yu Heung Ying and others attended the film SHADOWS (CHAN YING HUNG GAN) premiere. Stephy was very happy that the film was finally released. She admitted that the shoot was very difficult, because a lot of the visuals had to rely on her own imagination. The stress was so great that she got pain in her stomach.
Speaking of TABLE FOR SIX's numerous Hong Kong Film Awards nominations. Co-stars Louis Cheung Kai Chung, Lin Minchen and others were nominated but she was not nominated for Best Actress. She said that originally she did not have a lot of expectation. "The film, art and other actors were nominated, I felt very happy and very worthy. It's like the team spirit in volleyball. We won the game but I didn't win the MVP, I would still be very happy because we won." She also said that she has congratulated director Sunny Chan Wing Sun.
Cheung Kai Chung's wife Kay Tse On Kay watched the live broadcast of the nomination announcements. She posted on social media, "I kept watching the live broadcast that my hands were shaking." She also congratulated her husband. "Congratulations Mr. Cheung for the double nomination for Best Actor and Best Supporting Actor." Nominated for Best Supporting Actress, Lin Minchen revealed that when she got the news she screamed at home. "The next door neighbor probably thought something happened to me? Actually I can have so many decibels of dolphin sounds. Thank you Hong Kong Film Awards, this truly is an enormous recognition for me. I am actually fortunate enough to be nominated with such many excellent actors."
Yu Heung Ying said that SHADOWS was made 5 years ago. At the time she was neither married nor a mother. Even when her mother in law saw the film poster earlier she joked that she looked like a baby. Yu Heung Ying said that her role was heavy, a victim of domestic abuse and violence. Since her real life was happy, was mastering a tragic character very difficult for her? Yu Heung Ying said, "During the shoot I wasn't considered very happy, but I like the challenge. With highly difficult roles I would be even more in character. Now after work at home I have my daughter to help leave the character." Yu Heung Ying said that the film subject was rather new, hoped that it would be able to bring viewers in and continue the recent film box office fever.
Speaking of being nominated for the Hong Kong Film Award Best Supporting Actress, Yu Heung Ying said that when she got the news she was very happy. "I hug my daughter and kissed her. This is my second nomination. I want to thank the director for not giving up on me, because at the time I just got pregnant, but he still confirmed that I would play the role. In addition I also want to thank co-star Kaki Sham. Without him I wouldn't have my performance, so I am very grateful." Speaking of Kaki Sham not being nominated, Yu Heung Ying felt bad for him but joked that Kaki has already broken out of Hong Kong and participated in a Korean film festival. She believed that in the future he would have many opportunities. Has she begun to hunt for what she would wear for the red carpet, Yu Heung Ying said, "It would depend on what kind of shape I would be in. I believe I would choose something that shows off my back and my smile. This year I would take my husband to walk the red carpet. In the past I watched foreign film stars walk with their mates and thought it was a very happy and joyous thing."