All of MIRROR in one movie, fans must be looking forward to it!
Anson Lo gives away hear at an event
Edan Lui would not show off his muscles at the outdoors show, would fans be disappointed?
Keung To sends a video
courtesy of on.cc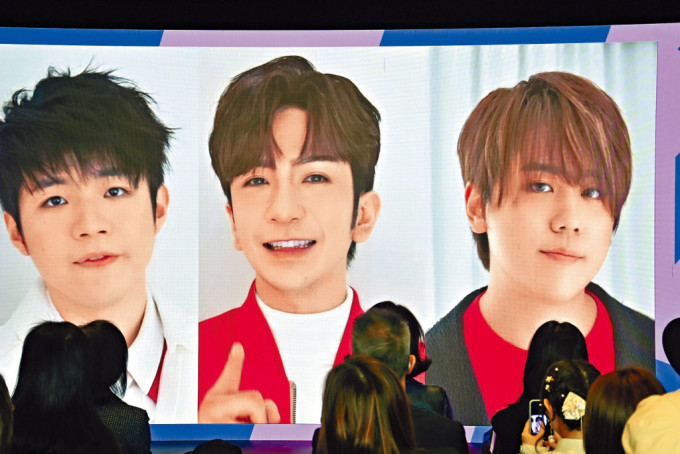 Ian Chan, Anson Lo and Keung To are absent from the press conference but send videos instead
courtesy of singtao.com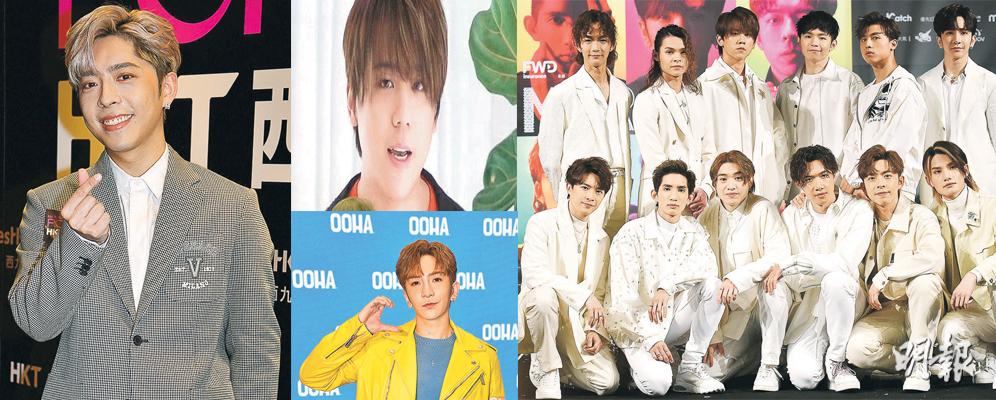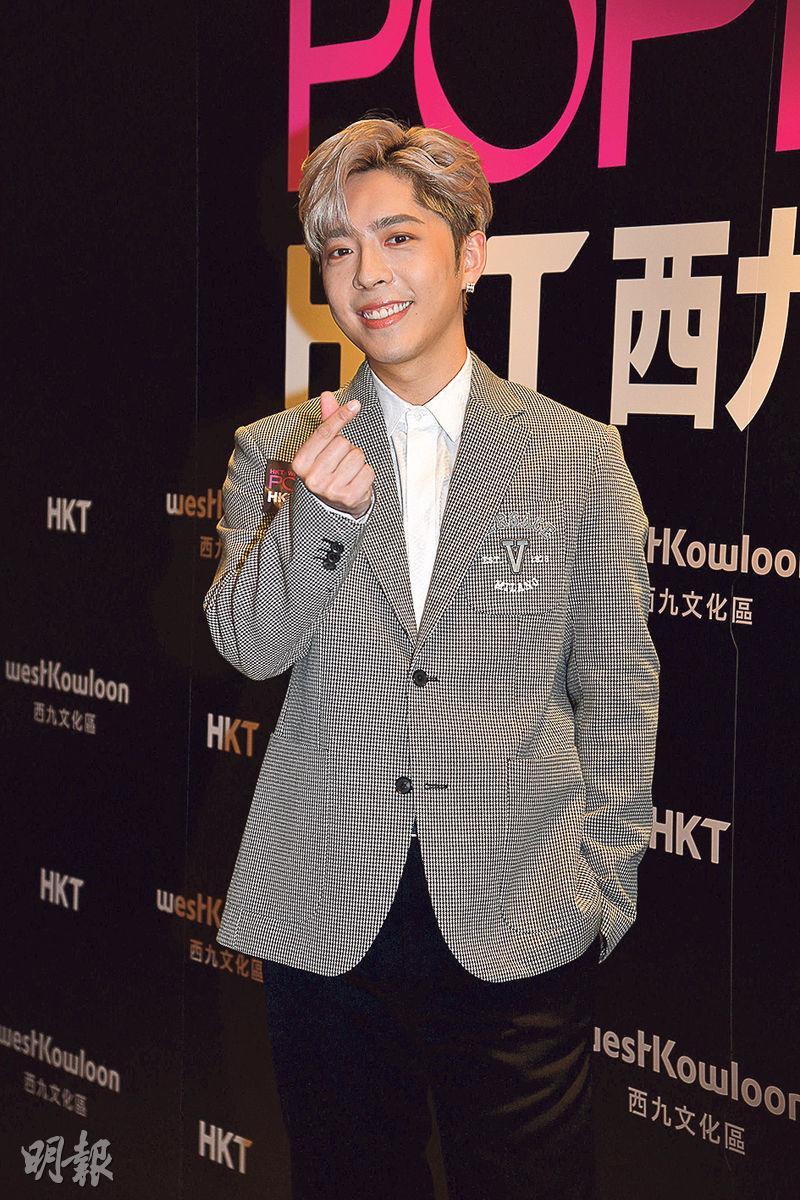 Edan Lui feels embarrassed about being accused of looking at photos of buxom girls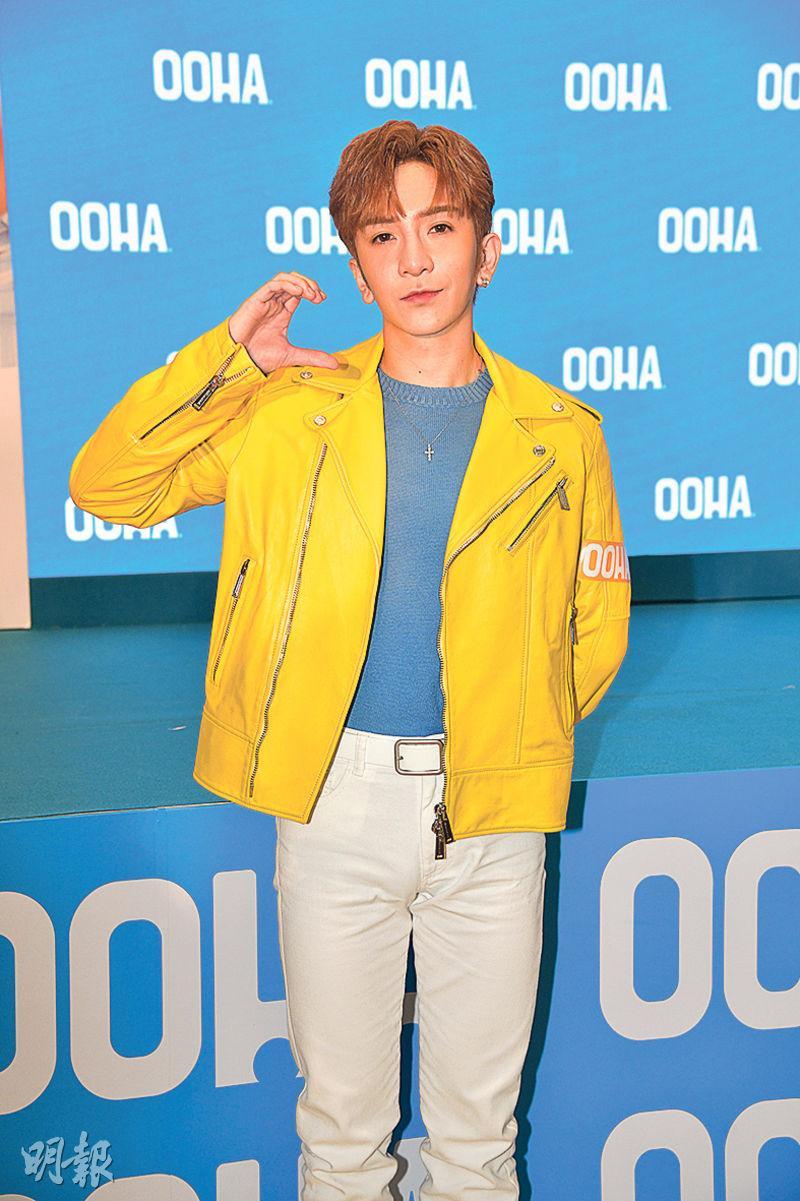 With nonstop work Anson Lo admits that he is thinner and plans to work out to get bigger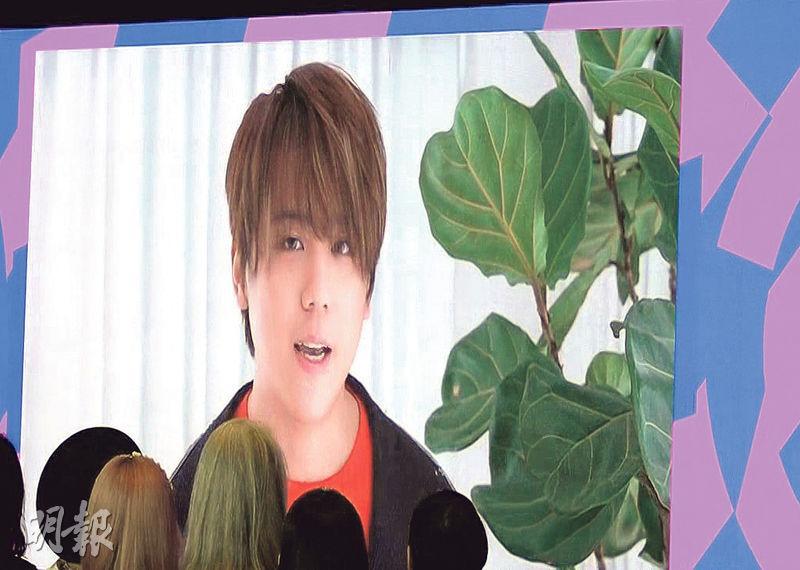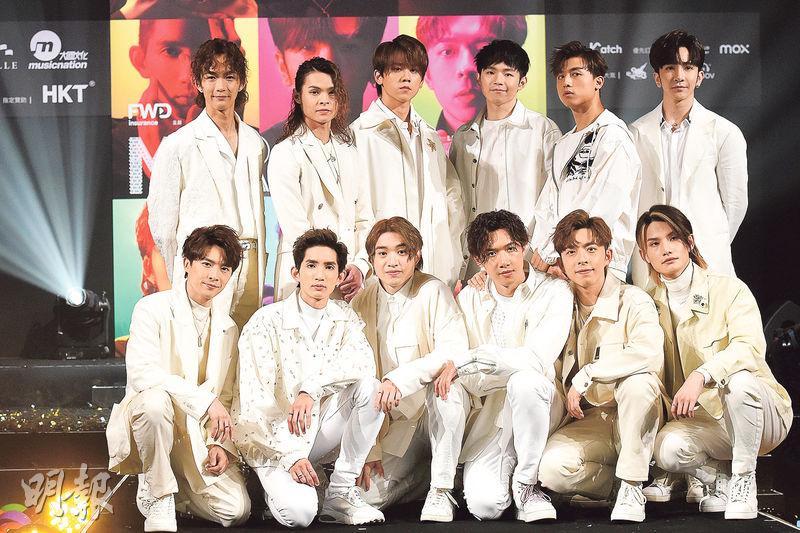 Since November last year MIRROR has not appeared with all its members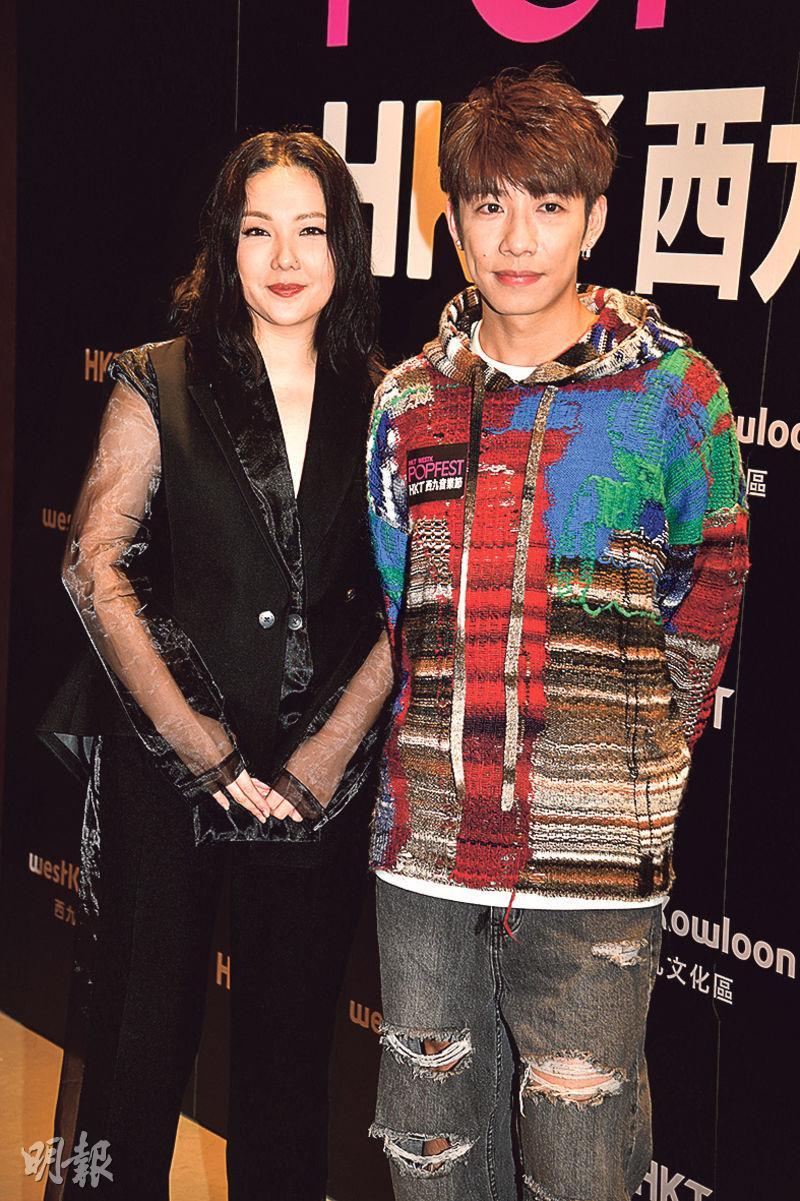 Janice Vidal and Kaho Hung
courtesy of mingpao.com
Some of the popular music group MIRROR members like Keung To, Edan and others last year started in film and performed well. This year their company intended for them to further break into the film industry as it planned for a movie for all 12 members to be in. In it everyone would have to compete against each other!
Many MIRROR members like Keung To, Edan, Jer last year all broke into the film industry and performed decently. Their films brought almost HK$ 85 million to the Hong Kong box office. Edan and Jer even with HONG KONG FAMILY (GOR SI GOR JIK), CHILLI LAUGH STORY (HAP GA LAT) and MAMA'S AFFAIRS (AH MA YAU GOR DAI YI GOR) were nominated for this year's Hong Kong Film Award Best New Performer.
Reportedly, MIRROR's company MakerVille this year wanted to further expand MIRROR's repertoire and was planning a movie for all of MIRROR to be in. Preparations have already begun last year. Because few genres would be able to accommodate all 12 members, the initial concept would be similar to how MIRROR started -- with a large scale competition. However they would not compete in singing and dancing like in KING MAKER but in a competition of trendiness and coolness. However due to Keung To's earlier injury and a lot of details that would need to be discussed, everything has been very initial for now. The movie track would be subject to change and would start production this year.
Recently, MIRROR members have been attending events frequently. Wherever they went they would draw a crowd. Edan yesterday attended the West Kowloon music festival press conference, over 100 fans showed their support outdoors. Also performing at the music festival, Keung To did not make an appearance but sent a video. Aside from Edan and Keung To, Anson Lo and Ian would also performed at the festival. Edan revealed that he would perform 5 solo songs at the music festival but did not know whether he would perform with Ian. He looked forward to it very much though, as he especially liked Ian's slow song ANOTHER NOBEL. Would he show off his muscles at the outdoors show? He joked, "No, they have already melted." Would he innovatively performed popping pimples? He joked, "That would really hurt, I would rather sing PARIS' GANG GANG." For the just past Valentine's Day, Edan enjoyed the heart shaped steak Mama made him. However he did not feel Mama was rushing him to date, as he said Mama would not ask about his love life. Has she asked about his rumor with Angela Yuen Lai Lam? He said, "Of course, she is very nosy. She really likes to read news about me, of course I told her it was fake."
Edan was caught online to be appreciating buxom girls on social media. When he responded he misspoke and sounded like he was using foul language. "Sigh! Someone set me up X, those bad secondary school friends really liked to send stuff to people. I carelessly clicked and got into trouble. I have already left the group. Something like this wouldn't happen again."
Anson Lo did not appear at the music festival press conference, but yesterday afternoon he attended another event that drew over 1,000 fans. He played games with fans on the stage and gave away heart as he took captive of the "Disciples" (Anson Lo fan nickname). On the eve of Valentine's Day after working on a music video he attended his own fashion label event. Fans were rather worried about him after he worked for 30 hours straight. He pointed out that lately he did not have to work on a series. His average work day was around 10 hours and had 5 to 6 hours of rest. In comparison to when he was working on a series and only had a hour to sleep it was already much better. Speaking of him missing the West Kowloon Music Festival event, he said that because he had to attend an event in the morning he had to make time. Thus he did not arranged for other jobs. Would he perform on the same day as Keung To at the music festival? He said, "Keung To and I have been confirmed to perform on April 2nd. At our first show we tried to perform together, I hope this time we would have the chance to work together again. If we have time of course I would like to work with other members on the performance." Has Keung To successfully slimmed down? He said, "Yes, I just saw him last week. His diet has been very healthy, very light. However his legs just got better, so I wouldn't suggest for him to run, play basketball, and avoid not eating. A controlled diet would be OK."
Aside from all of MIRROR, the group ERRROR's Leung Yip (Fatboy), 193 (Derek Kwok Ka Chun), Dee Ho Kai Wa and Poki Ng earlier also said that they were planning to make movie as a group. 193 said that he would want all of MIRROR to guest star. Poki also said that they would go to Europe and America for the "Gold Packaged Four Great Lawyers". They seemed to be all talk, but actually the quartet in recent months truly would work on the Emperor Motion Picture YUM MUK JING SHUN (DARK EYE DETECTIVE LETTER). In order to accommodate everyone's schedule, the movie has been in production in an old building in Wong Tai Sin. Yesterday they even worked 16 straight hours and challenged their limits! The quartet however was full of energy, the more they worked the more alert they became. Fans even sent beverages to cheer them on.
The film would be a suspense and supernatural comedy. Earlier the film company has already released a promo, deliberately maintaining the mystery as none of the quartet showed their faces. Dee who has been receiving good reviews with his recent films would start off. The story would start with a detective agency that specializes in catching ghosts. Also in the film would be Mandy Tam Man Huen, Suey Kwok Sze and others. The production would begin today.