MIRROR continues to be down one person but fans are just as supportive

Edan Lui says that he is pleasantly surprised to be nominated
courtesy of on.cc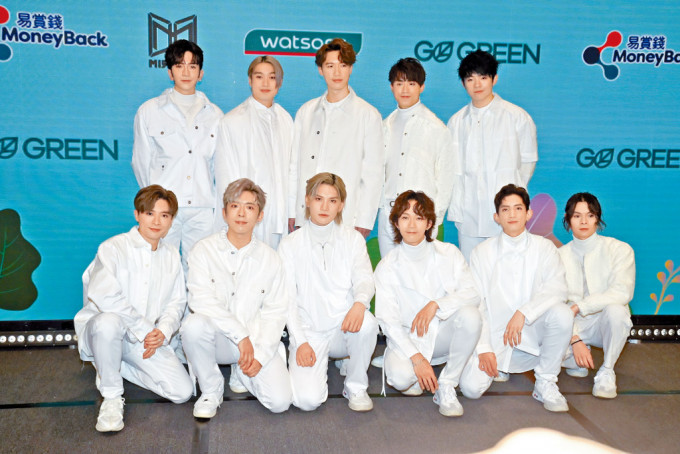 courtesy of singtao.com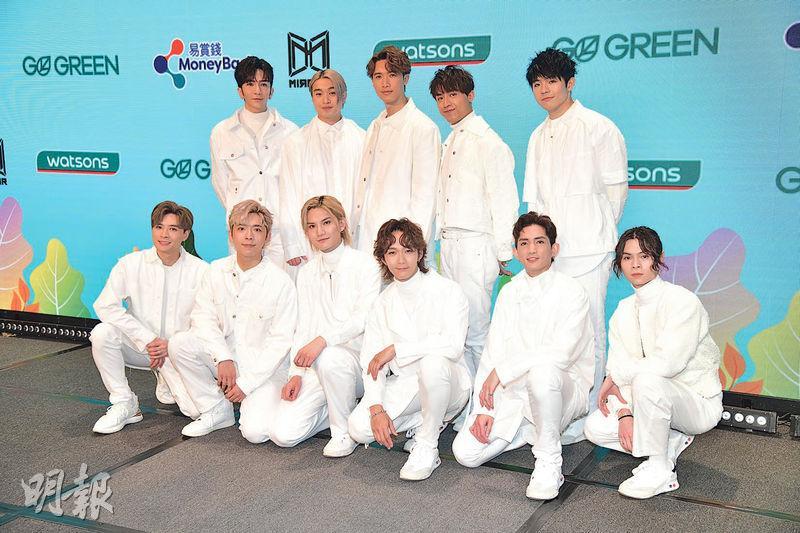 11 members of MIRROR perform their new song GO GREEN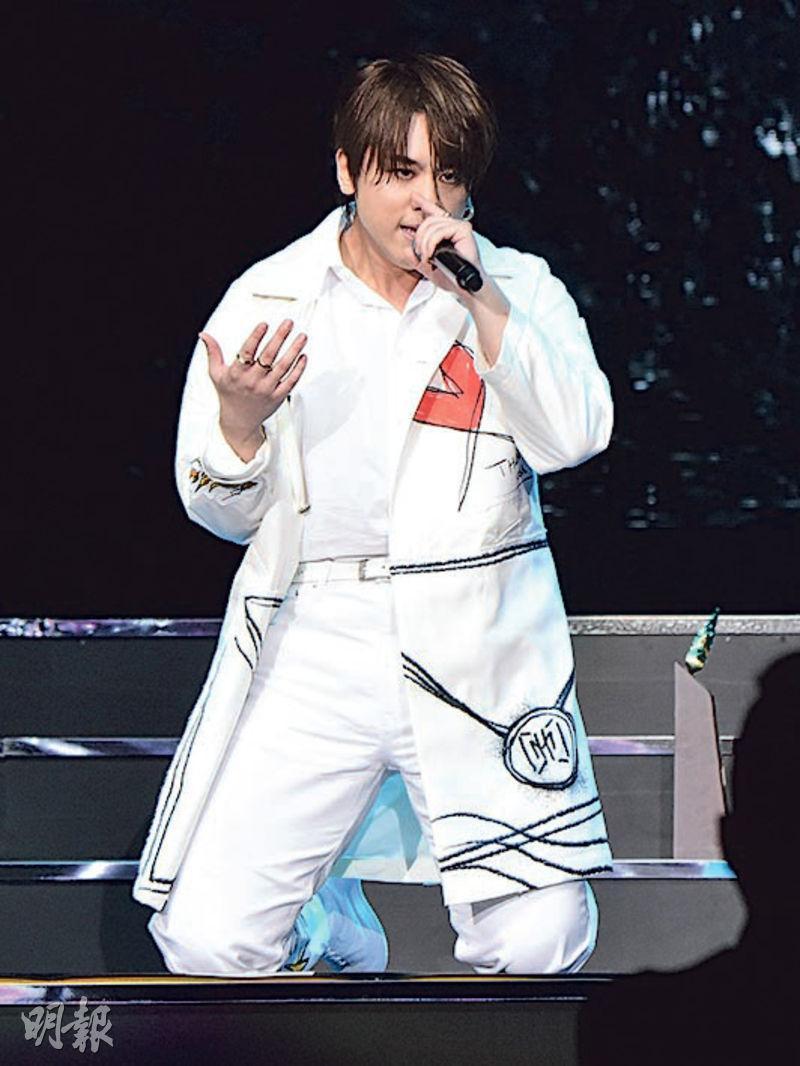 Keung To since the Ultimate Music Awards has not appeared in months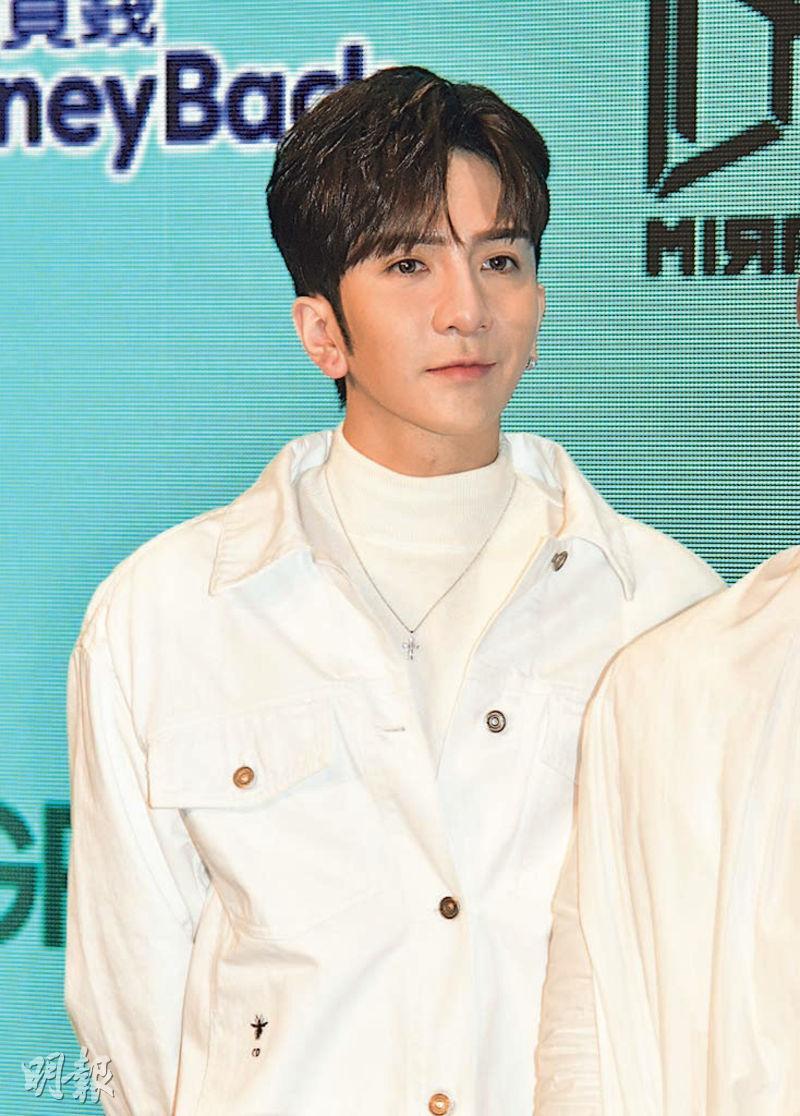 Anson Lo repeats as the people's choice television actor and thanks everyone for their support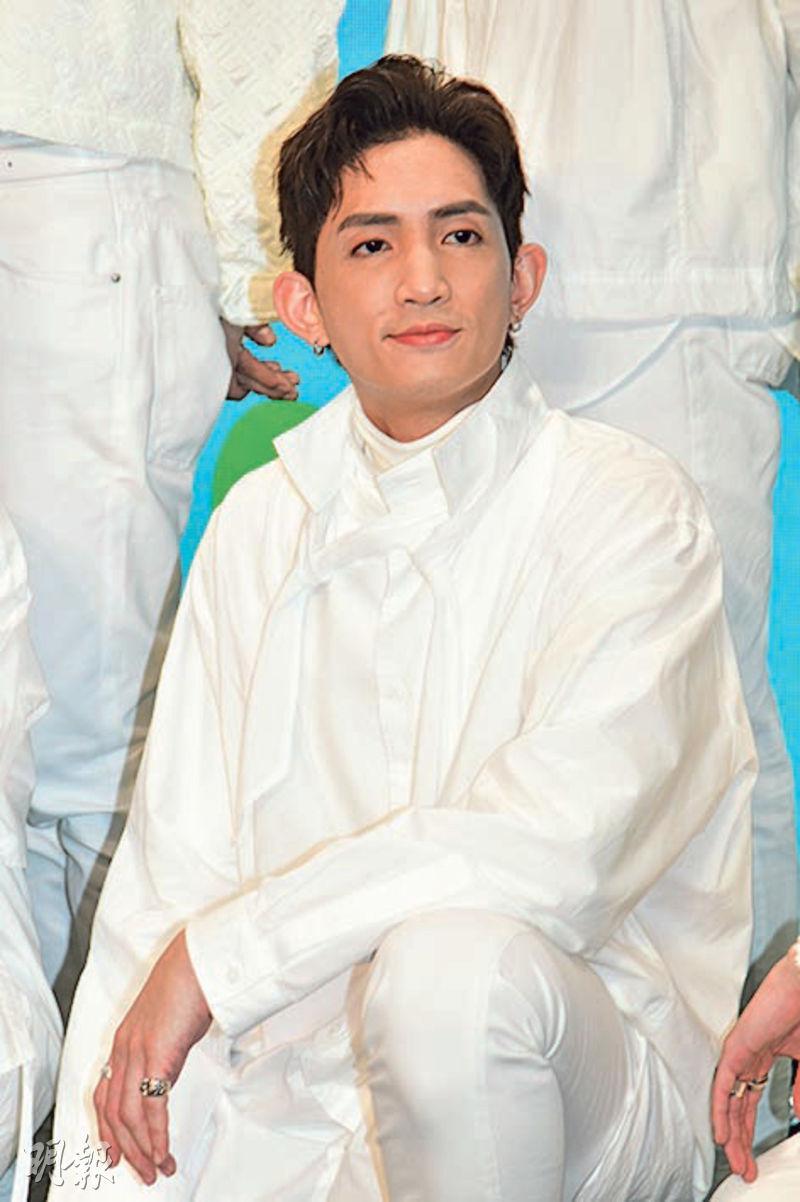 Lokman Yeung urges fans not to buy tickets from scalpers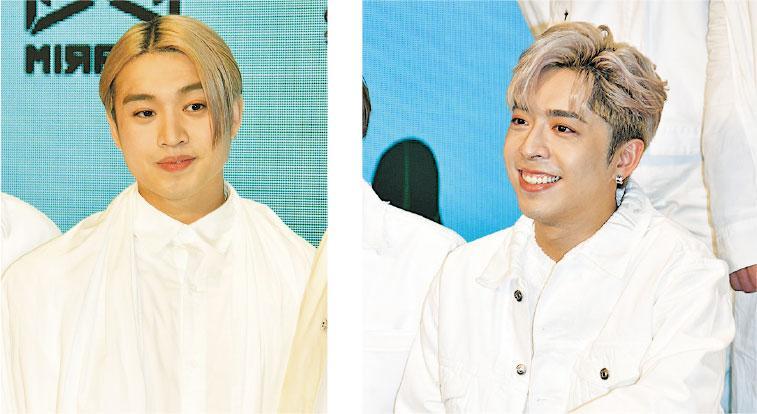 Jer Lau and Edan Lui both are nominated for the Hong Kong Film Awards Best New Performer, the former never thought about winning while the latter says that the nomination is already a win
courtesy of mingpao.com
Guy group MIRROR's popularity king Keung To yesterday was absent at the last minute and missed an event, as the group continued to be in less than full force. Keung To reportedly was stressed over gaining weight, recently secretly moved and worked out in the dark in hopes of returning to shape soon.
During the interview, captain Lokman was asked about revealing earlier that Keung To was in great shape but he was absent due to illness. He awkwardly said, "He suddenly didn't feel well, nothing I can do about that! He worked yesterday, probably caught a cold or a flu and didn't want to infect anyone else. (The group has not been together in 3 months?) Yes, it's a little regrettable. We will try to find an opportunity to perform on stage with everyone! (You would need to comfort the fans?) We should all wish for a speedy recovery for Keung To! (Today's tickets have been scalped for HK$ 6,000?) I have said many times that everyone should be good and not buy tickets from the scalpers. (Would you attend the Radio Hong Kong award show? Alton and Jeremy are nominated.) For now I don't know, we will have to check our work schedule. We haven't received any notice yet. (Returning to the Hong Kong Coliseum in full? Are you ready?) We haven't thought about which stage it would be, each time we perform we would do our best. We are OK with the arrangement, we wouldn't due to the change of venue change the nature of our performance. (Do you have any trauma?) Everyone experienced what happened last year, inside it's very hard to say whether we have trauma or not. We can only see how everyone would handle it."
Edan Lui Cheuk On and Jer Lau Ying Ting beat out group mate Keung to for the Hong Kong Film Awards Best New Performer nominations. Edan said, "The two of us are already very happy from learning that we are nominated. We neither thought about this nor winning. (With dual nominations, are you worried that your votes would be split?) I really haven't thought about it, I am already very happy just to be nominated. (Are you confident?) The nomination is already a win!" Jer also said, "We are very happy to be nominated together! (But not Keung To?) He should have a song award nomination."
In addition, Anson Lo with ViuTV series MILLION DOLLAR HOME won the people's choice television actor. He said, "Thank you everyone for your votes and support, everyone like this dirtier, fresher character, It's a surprise. (Did you crush Keung To?) The most important is for everyone to continue to support television series, because television series takes a very long time to produce and is very hard. People always say they don't know if anyone is watching." Speaking of his remake of Leslie Cheung Kwok Wing's song THE AFFAIR (TAU CHING) had a very high hit rate, he said, "This song represents so much that Mommy says remaking it is very dangerous. This time many comments say I have a good opportunity. Everyone also can hear me using different voices in my singing. I am happy about that."