Leslie Cheung's former manager Chan Suk Fun organized a series of memorial events for the 20th anniversary of his passing
Jasmine Yam has been arranged to remake elder superstar Leslie Cheung's classic hit
courtesy of on.cc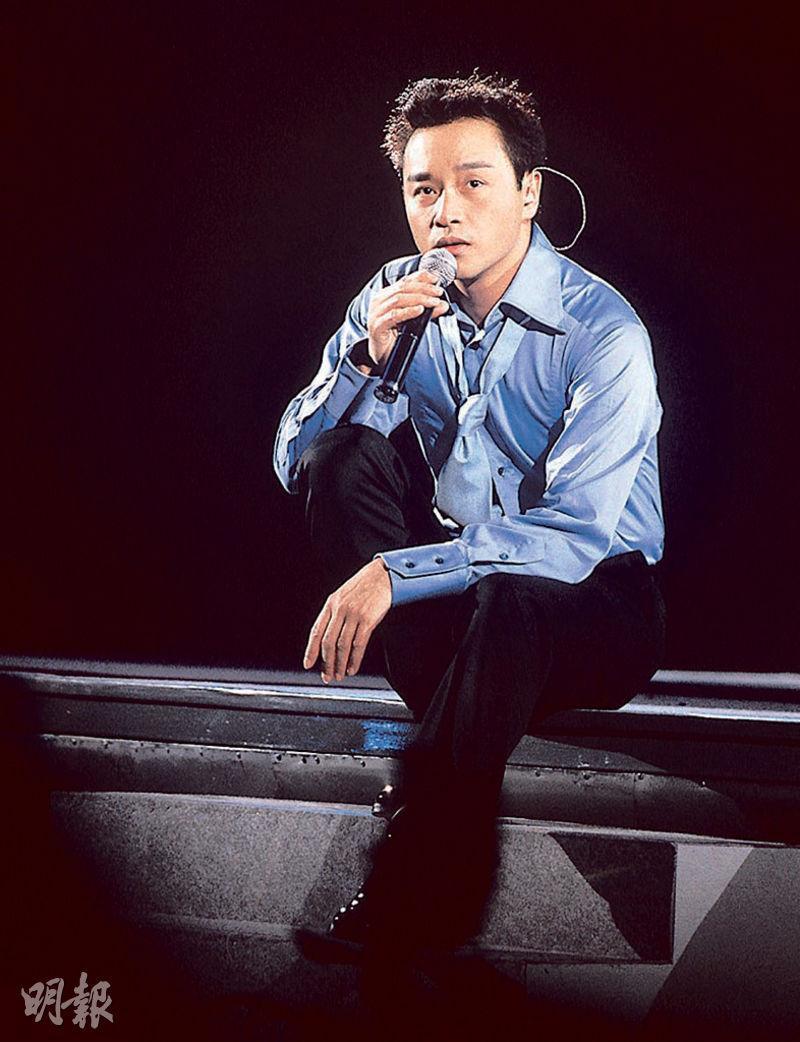 This year would be the 20th anniversary of Leslie Cheung's passing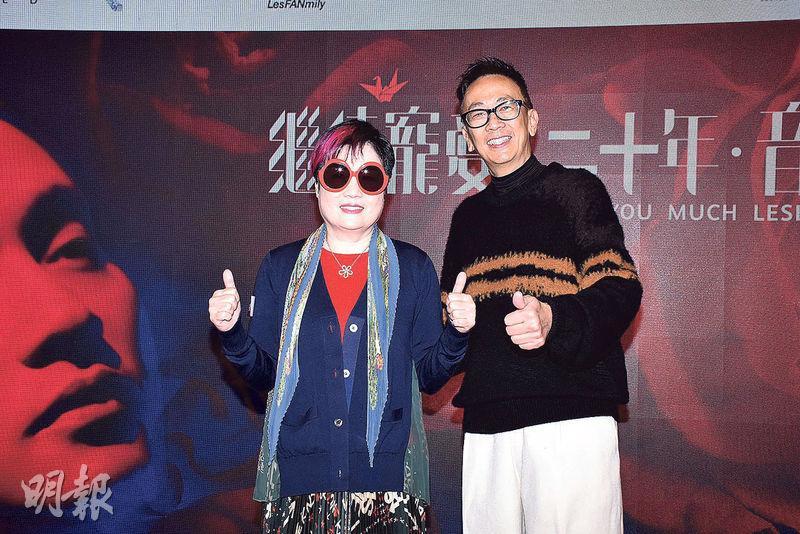 Chan Suk Fun says that before the concert a moment of silence would take place outside the venue. Next to her the press conference host Lawrence Cheng.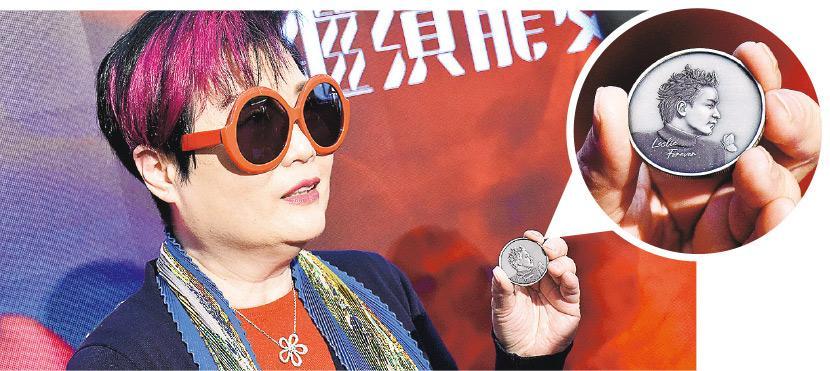 Chan Suk Fun shows off the Leslie Cheung 20th anniversary retro commemorative badge, saying that Leslie Cheung is smiling toward everyone in the image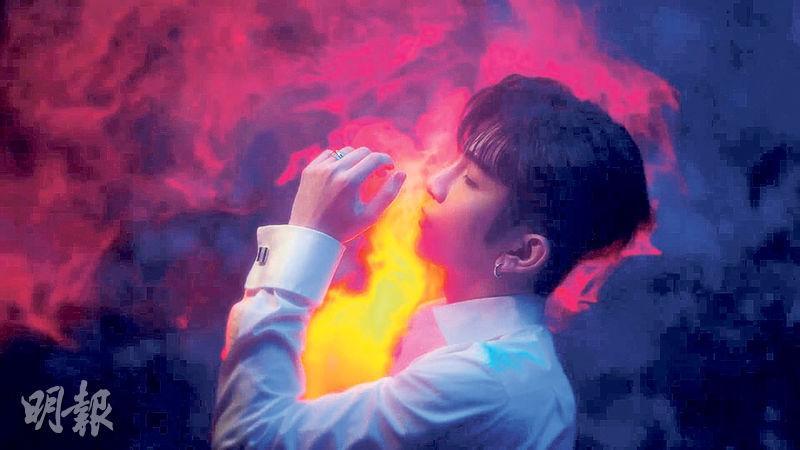 Anson Lo has yet to be included on the guest performer list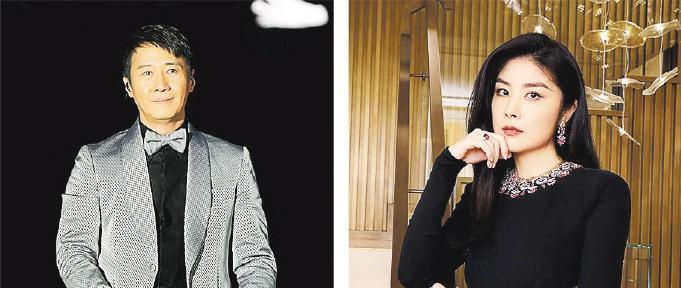 Universal would hold a Leslie Cheung concert on April 1st, confirmed guest performers would include Leon Lai and Kelly Chen
courtesy of mingpao.com
In commemoration of the 20th anniversary of a superstar of a generation, "Gor Gor" Leslie Cheung Kwok Wing's passing, Gor Gor's friend Chan Suk Fun starting last year has already begun planning a series of memorial events, including the Mainland singer Yu Yi performed memorial single NEVER GONE FAR, hot rice meals for low income families, the MISS YOU MUCH 20 YEARS CONCERT at the Hong Kong Coliseum on April 1st, two versions of the Leslie Cheung 20th anniversary retro commemorative badges: the rose edition and the origami crane edition, the limited edition commemorative MTR ticket, and the Hong Kong Heritage Museum's MISS YOU MUCH LESLIE EXHIBITION. At the press conference yesterday, Chan Suk Fun announced that on April 1st, the 20th anniversary of Cheung Kwok Wing's passing, at 8:15 PM at the Hong Kong Coliseum the MISS YOU MUCH 20 YEARS CONCERT would take place. Speaking of invited guests who all would wholeheartedly gather at the Hong Kong Coliseum for Gor Gor, she was moved and once got choked up. She even wished that Gor Gor's beloved Daffy Tong Hok Tak would attend and remember together.
Fun Entertainment CEO Chan Suk Fun at the press conference revealed that the concept of the concert on April 1st came from Cheung Kwok Wing's SPRING SUMMER AUTUMN WINTER, a metaphor of Cheung Kwok Wing's four stages of life journey and show business career. 4 of Cheung Kwok Wing's friends would guide the entire journey with their voices. Chan Suk Fun revealed that on the night of the concert from 6 PM to 7:15 PM a memorial ceremony would take place outside the Hong Kong Coliseum, with a moment of silence on 6:43 PM. She asked if "Gor" fans would like to present flowers, they could bring a single stem of red or white rose and present it at the venue. The concert tickets were priced at HK$ 880 and HK$ 480. The advanced ticket sales are sold out. Tickets would be available to the general public staring February 22nd on URBTIX.
Chan Suk Fun thanked all the fans who have already purchased tickets and all the guest performers, all of whom came because of their love for Cheung Kwok Wing. She got choked up at this point. When asked about the performer list of the 3 hour show? She said that because some of the guests were still trying to work on their schedules, she wanted to announce them all at once later. "However I am very touched that everyone would come for Cheung Kwok Wing, wanting to gather together to remember Cheung Kwok Wing! So when you see the song lists then, with more people everyone would sing a little shorter. The wish is to make a good show." Would Gor Gor's beloved Tong Hok Tak appear on the stage? Chan Suk Fun said, "I don't dare to say, and I don't know; but when he came to the 10th anniversary it was a last minute notice. However it's very hard, I know his appearance would be more difficult. Of course I wish that he would come and experience everyone's love." Would MIRROR member Anson Lo Hon Ting who recently remade Gor Gor's THE AFFAIR be invited to perform? She said that so far he is not on the list. She believed that he would be able to participate in other organizations' related memorial events. She would not try to force anything.
Yesterday at the press conference past memorial events were also remembered in video. Chan Suk Fun said that the 20th memorial event started at the end of last year with the release of Mainland singer Yu Yi's memorial single NEVER GONE FAR. In the music video Chan Suk Fan's voice narrated, recounting in detail her emotions on the day of Gor Gor's passing. At the end Daffy Tong Hok Tak even spoke, "We have to properly live life, only that would be the best blessing to him (Cheung Kwok Wing)." In addition, early this year through the launch of a program that worked with restaurants and community centers, the event distributed hot rice meals to Hong Kong low income families and also fulfilled the sincerity, kindness and beauty that Gor Gor wanted to achieve in life.
Chan Suk Fun also revealed that earlier two versions of the Leslie Cheung 20th anniversary retro commemorative badges, the HK$ 480 rose edition and the HK$ 1,680 origami crane edition, were released. Origami crane had a special symbolic meaning for Cheung Kwok Wing and "Gor" fans, because at the 10th anniversary memorial event they once set the Guinness World Record for the "largest scale origami crane exhibit" in order to send their blessing to Gor Gor. Thus the special origami crane commemorative silver badges were made. On one side would be the image of Cheung Kwok Wing, and on the other a red 3D origami crane. Chan Suk Fun pointed out that choosing the photo of Gor Gor for the silver badge also took a long time. Finally they selected a photo of him smiling.
Chan Suk Fun said that the memorial events would also include the release of 10,000 limited edition commemorative MTR tickets with the image of Gor Gor on March 9, the price would be HK$ 120. In addition from March 29 to October, the Hong Kong Heritage Museum would hold the "Miss You Much Leslie Exhibition" for everyone to reminisce Gor Gor's show business achievements and his influence on popular culture. Chan Suk Fun, famous designer William Chang Suk Ping and famous photographer Wing Shya would be the exhibition planners. Tong Hok Tak would also share his personal Cheung Kwok Wing collection.
Reportedly Universal Record would also hold a Cheung Kwok Wing concert on April 1st, the location would be the Convention Center and no ticket would be available for sale. Confirmed guest performers would include Leon Lai Ming, Andy Hui Chi On, Kelly Chen Wai Lam, Gigi Leung Wing Kei, AGA (Kong Hoi Ka), Mike Tsang Pei Tat and others. As for the supposed fight for singers between rival shows, Miss You Much 20 Years Concert director Siu Chiu Shun said that the nature of the two concerts would be completely different. "The HK Coliseum concert would be like a group of Gor Gor's friends who would gather together every ten years, the family and fans would be together to remember Gor Gor. The performer list has not yet been announced, because we won't be getting people to buy tickets due to how famous the guests would be. Why would we fight for guest performers?"