courtesy of on.cc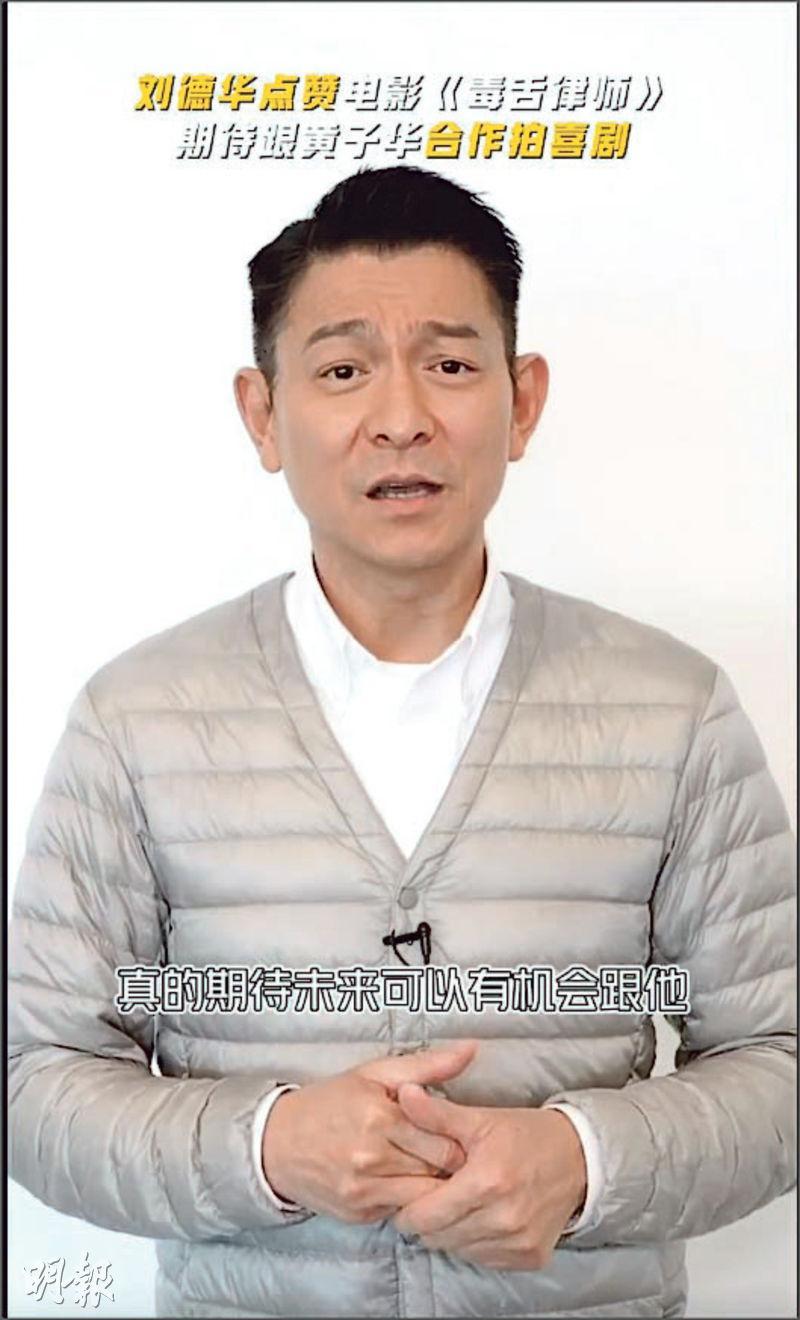 Andy Lau shoots a video to ask Mainland viewers to strongly support A GUILTY CONSCIENCE and praised Dayo Wong for his outstanding acting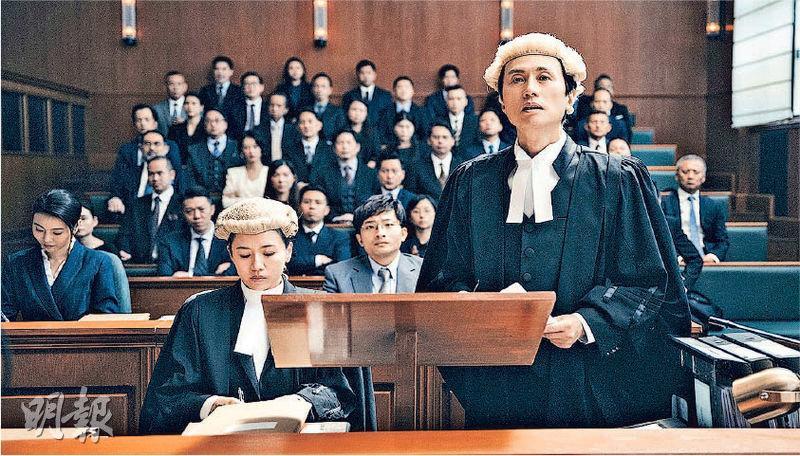 A GUILTY CONCIENCE has already surpassed HK$ 150 million, in the Mainland after 4 days in release it also made 72 million.
courtesy of mingpao.com
The Dayo Wong Tze Wa starred film A GUILTY CONSCIENCE (DUK SIT DAI JONG) after 38 days in release has made over HK$ 150 million. Its strong momentum continued to the Mainland, according to the Maoyan box office data indicated, A GUILTY CONSCIENCE after 4 days in release as of 7PM last night has accumulated over 64 million RMB. It stood firmly top of the single day box office.
The Andy Lau Tak Wa starred science fiction film THE WANDERING EARTH II as of yesterday after 37 days in release in the Mainland has made 3.9 billion RMB. Wa Jai shot a video in Cantonese and asked the Mainland audience to strongly support A GUILTY CONSCIENCE and also hoped to have chance to work with Wong Tze Wa on a comedy. He said, "A GUILTY CONSCIENCE is very authentic Hong Kong film, maintains the Hong Kong comedy that I have liked from childhood to now. In the film you can see many, many scenes that are very close to Hong Kong life and culture, and comedy and sentiments in lives of different classes in Hong Kong. All of Tze Wa's performance, actually from the very start to now, I have been paying attention to. On the stage he truly radiates, his performance in the film is also good as always."
A GUILTY CONSCIENCE has passed HK$ 100 million at the box office. After earlier Dee Ho Kai Wa removed his pants to pay the bill at the celebration. Then it was Louise Wong Dan Nei's turn to pay the bill. Earlier she declared, "Starting from ankle, for every 1 million I would move up 1 cm. However it would be me, Yeung Sze Wing (Renci), Liew Chi Yu (Fish) three of us together." She posted a black and white photo on social media, in the photo she wore a mini skirt to show her long legs. She wrote, "Showing off my legs, paying off the bill #real woman pays the bill #pay the earlier thousand person banquet's bill first #deliberately wear a super miniskirt #if the number keeps rising next time I would wear swimming trunks". People online praised her long legs, she said that they were the results to trying to extend as much as she could. However for a model for her, showing her legs was a piece of cake.