For the week ending Sunday, February 19 2023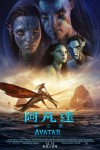 10 AVATAR: THE WAY OF WATER
d. James Cameron
Sam Worthington, Zoe Saldana,
Sigourney Weaver, Stephen Lang, Kate Winslet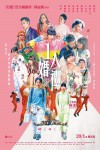 9 SAY I DO TO ME
Can : 1 Yun Fun Lai
Lit : 1 Person Wedding
d. Kiwi Chow Koon Wai
Sabrina Ng Ping, Kelvin Chan Kin Long, Candy Lo Hau Yam,
Jacky Tong Hoo Yin, Mixson Wong Bo Cheung, Isabel Chan Yat Ning,
Gregory Wong Chung Hiu, J Lou (Lam Yun)
Rating : IIA
Length : 115 mins.
Opening January 20 2023 (Preview)
Opening January 26 2023
Trailer :
https://youtu.be/CLZKC2n5Z78
[ BROADWAY CIRCUIT ]
"I want to marry myself!"
To plan for a solo wedding, to marry myself, to declare my forever love for myself to the world!
Attractive comedienne Ping vows to become a viral Youtuber. She concocts a plan to put on a show of marrying herself in what was meant to secure both money and likes! However, the scam ultimately ended up in the discovery of her true self in this coming-of-age fairy tale comedy.
To love others, I must love myself. Simple enough, right? But who am I? In a pageant of love, four contest as lovers, each one goodhearted in their own right. Does Ping want all four or none at all? By marrying herself, can she figure out who she really is? And who she really loves? Ping will tell it all on the day of the solo wedding...
In this satire of marriage and the individual self, nothing is left untouched: women, men, organised religion, homosexuality, the filthy rich, not to mention ye good old mother! Love yourself in Say I do to me, won't you?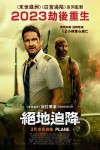 8 PLANE
d. Jean-Francois Richet
Gerard Butler, Mike Colter, Daniella Pineda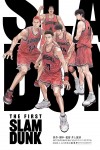 7 THE FIRST SLAM DUNK
d. Takehiko Inoue, Yasuyuki Ebara
Japanese Animation
Rating : IIA
Length : 124 mins.
Opening January 12 2023

[ EMPEROR CINEMAS ]
Slam Dunk is a shonen manga by Takehiko Inoue that was serialized in Shueisha's Weekly Shonen Jump from 1990, issue No. 42, to 1996, issue No. 27. The series, which depicts the personal growth of several high school basketball players, has sold more than 120 million copies in Japan. It has inspired numerous boys and girls to get into basketball. An anime series (that ran from October 1993 to March 1996), several video games, and other media based on the manga have also been produced. The Slam Dunk Scholarship was established in 2006 to support young basketball players in Japan. In 2018, a new, 20-volume shinsoban edition with all new cover illustrations was published, with volume divisions at each milestone in the story. An artwork compilation, PLUS / SLAM DUNK ILLUSTRATIONS 2, was released in 2020 to commemorate the 30th anniversary of the series' launch.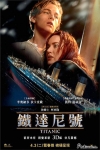 6 TITANIC
d. James Cameron
Leonardo DiCaprio, Kate Winslet, Billy Zane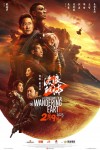 5 THE WANDERING EARTH II
AKA : THE WANDERING EARTII
d. Frant Gwo
Andy Lau Tak Wa, Wu JUing, Li Xuejian, Sha Yi, Ning Li,
Wang Zhi, Zhu Yanmanzi
Rating : IIA
Length : 173 mins.
Opening February 9 2023

[ CINEMA CITY ]
The sun is about to destroyed, and humans have built huge engines on the Earth's surface to help them find a new home. However, the road out into the universe is perilous. In order to save the Earth, a group of young people once again stepped forward to begin a life and death battle.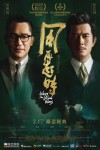 4 WHERE THE WIND BLOWS
AKA : WHEN THE WIND BLOWS
AKA : THEORY OF AMBITIONS
Can : Fung Joi Hei Si
Lit : When Storm Rises Again
AKA : Chuen Kau Tung Chup Ling
Lit : Global Wanted List
d. Philip Yung Tsz Kwong
Tony Leung Chiu Wai, Aaron Kwok Fu Sing, Patrick Tam Yiu Man,
Michael Chow Man Kin, Michael Hui Koon Man, Jessie Li (Chun Xia),
Du Juan, Lawrence Ko Yu Lun, Eddie Cheung Siu Fai, Zeng Yixuan,
Louis Cheung Kai Chung, Michael Ning (Bak Ji), Lam Yiu Sing,
Ron Ng Cheuk Hei, Tse Kwan Ho,
Maggie Cheung Ho Yi, Elaine Jin (Kam Yin Ling),
Tsui Tin Yau, Belinda Yan, Jeana Ho Pui Yu, Rose Chan Ka Wun,
Rating : IIB
Length : 143 mins.
Opening April 1 2021 at the Hong Kong International Film Festival (CANCELLED)
Opening August 15 2022 at the Hong Kong International Film Festival
Opening November 21 2022 (Preview)
Opening February 10 2022 (Preview)
Opening February 17 2023
Site:
https://www.hkiff.org.hk/film/getdetail?fid=935
fb:
https://www.facebook.com/wherethewindblows2021
[ THE FILM CATALOGUE ]
Young Lui Lok became a policeman to uphold justice. But the rampant corruption within the police force made it impossible for him to remain independent. He decides to make a name for himself within the police force by controlling organized crime.
Nam Kong looks gentleman, but operates with a dagger under his cloak. He is socially active among the police force as well as the social circles, in fact laying the groundwork for the empire of corruption he builds with Lui Lok.
Nam Kong and Lui Lok, the brains and the brawn working in perfect unison, respectively become Chief Detective Chinese of Hong Kong Island and Kowloon / New Territories in 1962. They lord over organized crime, and lead tens of thousands of policemen.
Nam Kong has long seen through Lui Lok's cynicism and naivete, and has been plotting a hostile takeover of power. Lui Lok discovers that everything is not as he had imagined, he vows to forcibly regain controlling leadership from Nam Kong.
As the two forces begin their epic power struggle, who will rise and who will fall?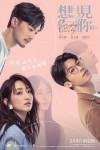 3 SOMEDAY OR ONE DAY
d. Huang Tien-Jen
Greg Hsu, Alice Ko, Patrick Shih, Kim Scar,
Rating : IIA
Length : 107 mins.
Opening February 9 2023

[ BROADWAY CIRCUIT ]
After reunion with LI Ziwei, HUANG Yu-Hsuan and LI live a peaceful life in Taiwan. But the calm days are broken when HUANG is informed one day she will be on secondment to Shanghai. Though the couple is parted in discord, HUANG still misses LI deeply, and she even usually dreams of a scene where LI falls from a building. One day when she wakes up again from the nightmare, she finds all trails of LI are simply vanished, and it looks like she has never been together with LI. Worse, her nightmare is soon proved to be true by Mo Jun-Jie, the closest friend of LI, that LI is actually died from falling a building several years ago. On her way to find out the truth, HUANG receives a mysterious cassette player. By pressing the play button of the song Last Dance, is HUANG able to change their fate and save LI by traveling through time and space?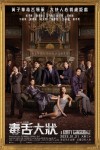 2 A GUILTY CONSCIENCE
Can : Duk Sit Dai Jong
Lit : Poison Tongued Lawyer
d. Jack Ng Wai Lun
Dayo Wong Tze Wa, Tse Kwan Ho,
Louise Wong Dan Nei, Fish Liew Chi Yu,
Michael Wong Man Tak, Dee Ho Kai Wa, Renci Yeung Sze Wing,
Adam Pak Tin Nam, Bowie Lam Bo Yi,
Vincent Kok Tak Siu, Sheldon Lo (Law Hau Yung)
Rating : IIB
Length : 135 mins.
Opening January 7, 14 2023 (Preview)
Opening January 21 2023
Teaser :
https://youtu.be/JRUKWIv59Uw
Trailer :
https://youtu.be/DYJ828h8k4M
[ BROADWAY CIRCUIT ]
A simple supermodel's child abuse case becomes the battleground of justice, power, and fame. When the apex society exercises every network and resource to save itself, how will the barristers pursue justice?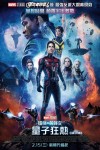 1 ANT-MAN AND THE WASP: QUANTUMANIA
d. Peyton Reed
Paul Rudd, Evangline Lilly, Jonathan Majors, Kathryn Newton,
Bill Murray, Michelle Pfeiffer, Michael Douglas