Aaron Kwok shares his directing debuts with fellow film enthusiast Gordon Lam
Gordon Lam
Speaking of all their fight scenes, Gordon Lam and Aaron Kwok get physical
courtesy of on.cc
Gordon Lam and Aaron Kwok rarely go online, feeling chats and discussions online are unsafe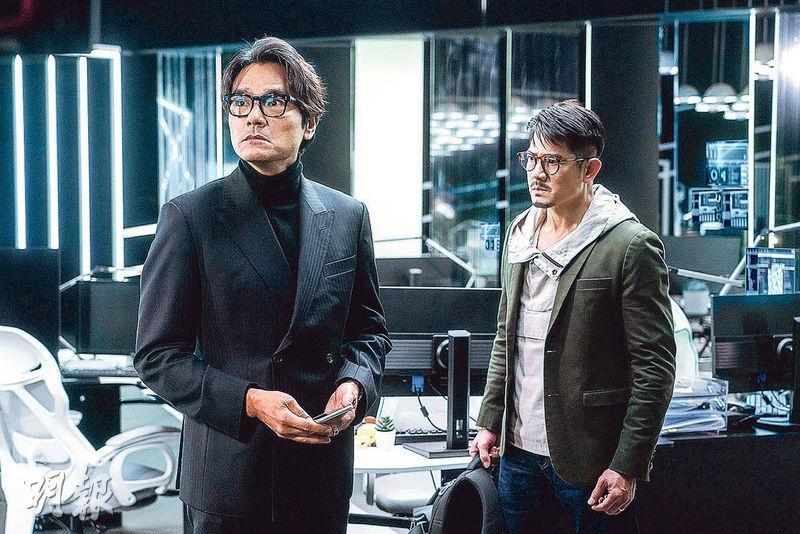 The film CYBER HEIST is about technology and internet world crime that puts Gordon Lam and Aaron Kwok in direct confrontation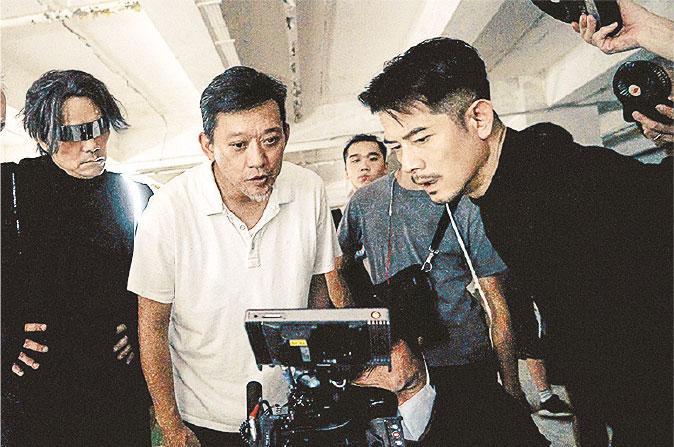 Gordon Lam, producer Soi Cheang and Aaron Kwok focus their energy and watch the playback
courtesy of mingpao.com
Two Best Actors Aaron Kwok Fu Sing and Gordon Lam Ka Tung were known for giving their all. In their new film they fought hard. Sing Sing personally performed high aerial stunts, while Ka Tung fought in close combat with an injury. Their passion for the film industry could be seen. Sing Sing even revealed that he already had a complete plan, hoping to fulfill his dream before his "6 landing" and get a taste of directing.
Kwok Fu Sing and Lam Ka Tung earlier spoke about their film CYBER HEIST (DUEN MONG) and shared their production experience. In the film Sing Sing through the internet battled hackers and began a series of fights with assassins sent by Ka Tung. He said that this time was the movie with the most fight scenes since THE MONKEY KING 2 (SAI YAU GEI ji SUEN NG HUNG SAM DA BAK GWUT JING). In addition he performed all the stunts himself. "I fought for the full 7 days for the Central chase scene. (Did you get hurt?) Bruises all over are inevitable. CYBER HEIST is real fighting, absolutely no trick. The first two days really took some getting used to, I had to jump over walls and fight on scaffolds. I took all the protective measure with all the padding."
Speaking of the scene in which their close combat under a bed in a narrow room, both complained about how hot and tight it was. Ka Tung even performed with an injury. "The night before while working on another film my nose was injured and all swollen. The colleagues told me to take a photo and sent it to producer Cheang Pou Soi to cancel. I said, 'Trust me, because it's Cheang Pou Soi he would still tell me to go." Sing Sing added, "The place really was too narrow, just enough for us two actors and a cinematographer. I had to grab the other's gun and had to use real strength, I was very afraid of hurting him." Was it finished in one take? Ka Tung joked, "Of course not, it's Cheang Pou Soi!"
Ka Tung said that both he and Sing Sing were film fanatics, constantly talking about movies. He even revealed that Sing Sing wanted to director, and Sing Sing also admitted that he already had the whole thing planned. "I thought about it for 8 years, I already have a script in mind. It would be about revenge, with friendship, love and family, of course it would also have action. Maybe I would direct and star, I hope to fulfill the dream before age 60."