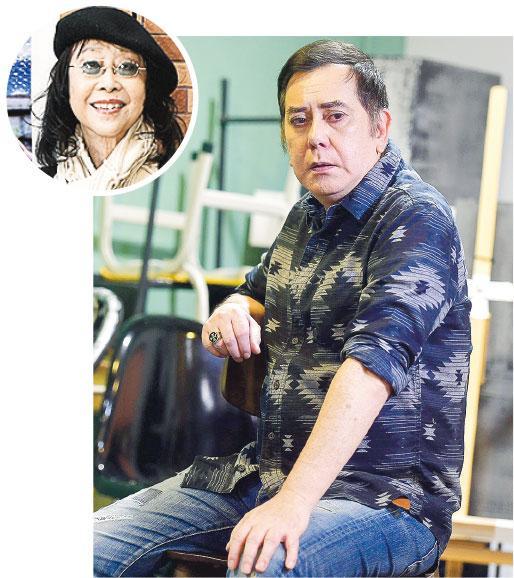 Anthony Wong posts online in support of Mabel Cheung
courtesy of mingpao.com
The Mabel Cheung Yuen Ting directed documentary film TO MY NINETEEN-YEAR-OLD SELF (CUP SUP GAU SHUI DIK NGOR) after a few days in release led to controversy. Two of the film's subjects Wong Cheuk Ling and Sheh Lai Mei individually claimed that they objected to the film release, then a third subject "Miss Hong Kong" Kong Bing Ying posted that she only signed the consent after being misled by the production team. Cheung Yuen Ting after the storm arose decided to suspend the release starting February 6th, wait for everyone to clarify what happened before deciding whether to release the film again. Cheung Yuen Ting has been the target of online attacks recently but also had a lot of support. After Tao Kit felt that the responsibility did not lie with Cheung Yuen Ting, Anthony Wong Chau Sun also supported her and even exchanged fire on social media.
Wong Chau Sun yesterday morning posted on social media, "In film, directors and actors mostly are employees. It isn't like outsiders think, like they can call the shots. Of course there are those who are executive producer, director and actor, but not many. I am just talking about myself!" Some commented, "The film company and the school should bear more responsibility then." Wong Chau Sun replied, "When you go to a restaurant to eat do you investigate the source of the ingredients first?"
As for some online opinions that the production process completely neglected the rights of minors that should be protected, Wong Chau Sun asked, "Protect what? What has been violated? Very strange." Some online said that a student in the film was unwilling to make her past public, but someone took the film to film festivals for profit. Wong Chau Sun said, "If she was unwilling she shouldn't have made it!" Wong Chau Sun even disputed online claims that everyone was the director's fault. "The director only commands the production team."