National and Hong Kong government representatives with Emperor Group vice chair Alex Yeung, Andy Lau, Emperor Group chief Albert Yeung
Emperor Group vice president Alex Yeung
Emperor executives along with Lai Chun, Polly Lau, Angela Hui, Elly and Chu Tin show their support
Wu Jing and Andy Lau work together again in THE WANDERING EARTH II
Andy Lau plays a scientist
Wu Jing further elevates the action scenes in THE WANDERING EARTH II
courtesy of mingpao.com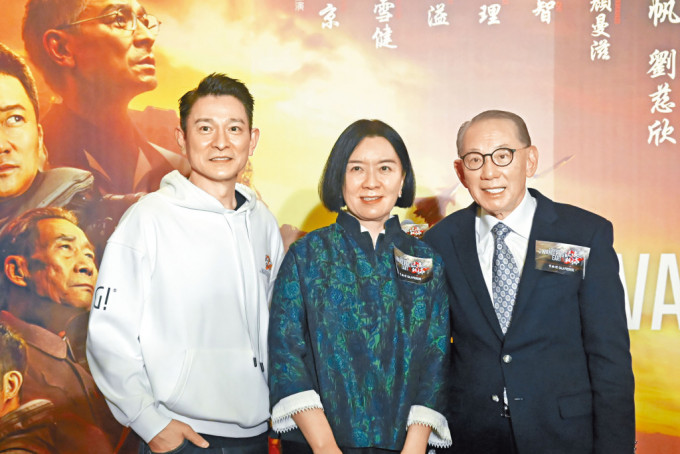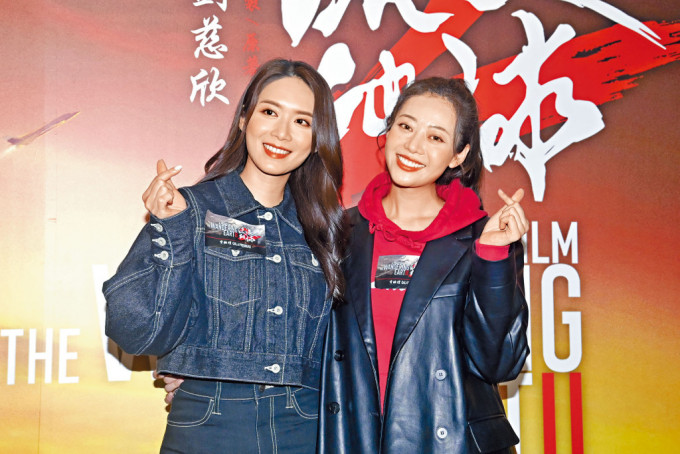 Polly Lau wants to go with Elly to Japan
courtesy of singtao.com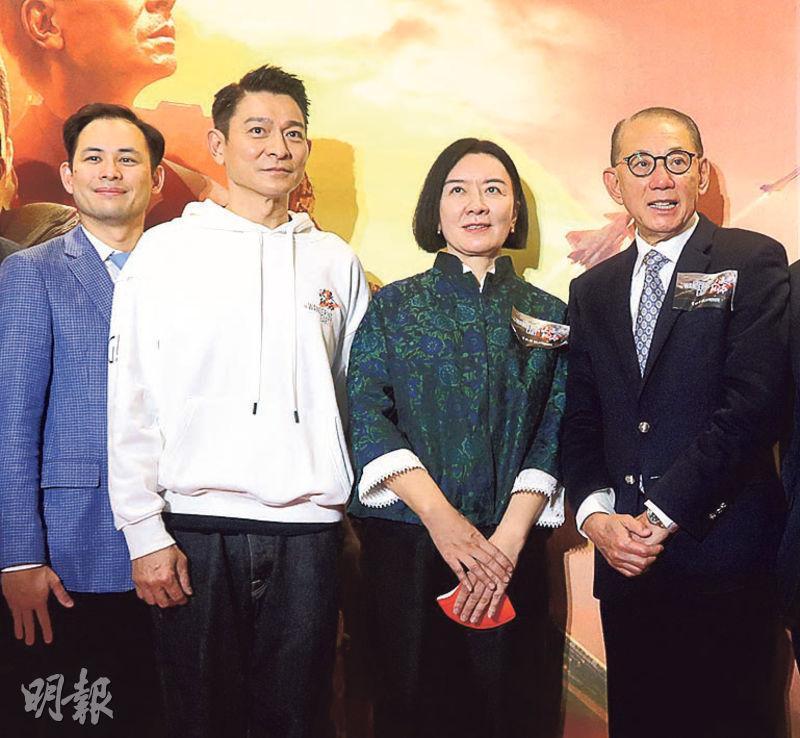 courtesy of mingpao.com
The HK$ 700 million Mainland science fiction epic THE WANDERING EARTH II (LAU LONG DEI KAU 2)'s total box office has already exceeded HK$ 4 billion and became the Mainland single day box office champion. Last night the film carried its momentum to its Hong Kong gala premiere, which invited a variety of representatives from different areas to witness another milestone of this science fiction film with the audience.
Emperor Group vice chair Alex Yeung Ching Lung spoke at the premiere. "Emperor Motion Picture is very pleased to be able to become the WANDERING II's joint release company and participate in the Hong Kong, Macau, and the Southeast Asian region's independent overseas distribution. Thank you China Film Group, the director and other creators for their trust in the Emperor Motion Picture for the overseas distribution. I have very high expectations for this movie, science fiction films are worthy of our support." Speaking of Emperor Motion Picture's future plans, he said that it would develop in multiple areas, as long as the script and the subject are good it would invest. As for the film's box office expectation, he said, "Today is the first day, starting from zero I hope for a good performance."
Lau Tak Wa's appearance at the premiere drew over 100 fans. he said that he and the director have known each other for a long time. Thus at first after reading the script, he felt the subject would be fresh and then participated. He felt very happy to see the Mainland box office success. "I am really very encouraged, I believe the movie will thrive even more from now on." Playing a scientist, he said that the end credit would hint at the appearance of a new installment.
Was he confident about the Hong Kong box office? He said, "I hope everyone would like it. (How did making a Mainland science fiction film feel?) I saw a lot of improvement. I hope more would be made. Right now it's in the learning stages. (When would the third installment start production?) I haven't received any notice yet." He even said that making the science fiction film was a new experience in his over 40 years of acting. "Every scene in it is very memorable, but playing a scientist also has its difficulties because I have to spend a long time to remember those scientific names. (Would you daughter see the movie?) If she wants I would make the arrangement."
Playing an astronaut in the film, Wu Jing spoke about the production and revealed when he got tired from the shoot he was used to take a shot of wine. "There is a balance between sense and sensibility. Because the deeper I am in character, the great the countereffect I get. So I need to have a way for a little relief, a glass of good wine, a little book, a good movie, they all might be able to provide some relief. We usually eat steamed chicken breasts, and steamed vegetables. (Did you have a lot of fight scenes in the film?) This time I tried in weightlessness how to be able to make the fight even more entertaining, but in the end a lot of it was cut."
Speaking of working with Lau Tak Wa again after over 10 years, this time he even had the chance to sing. Wu Jing joked, "Brother Wa's singing is professional, I just sang along. Actually I am afraid of embarrassing him. He easily sang a song, I was added in later, singing verse by verse."