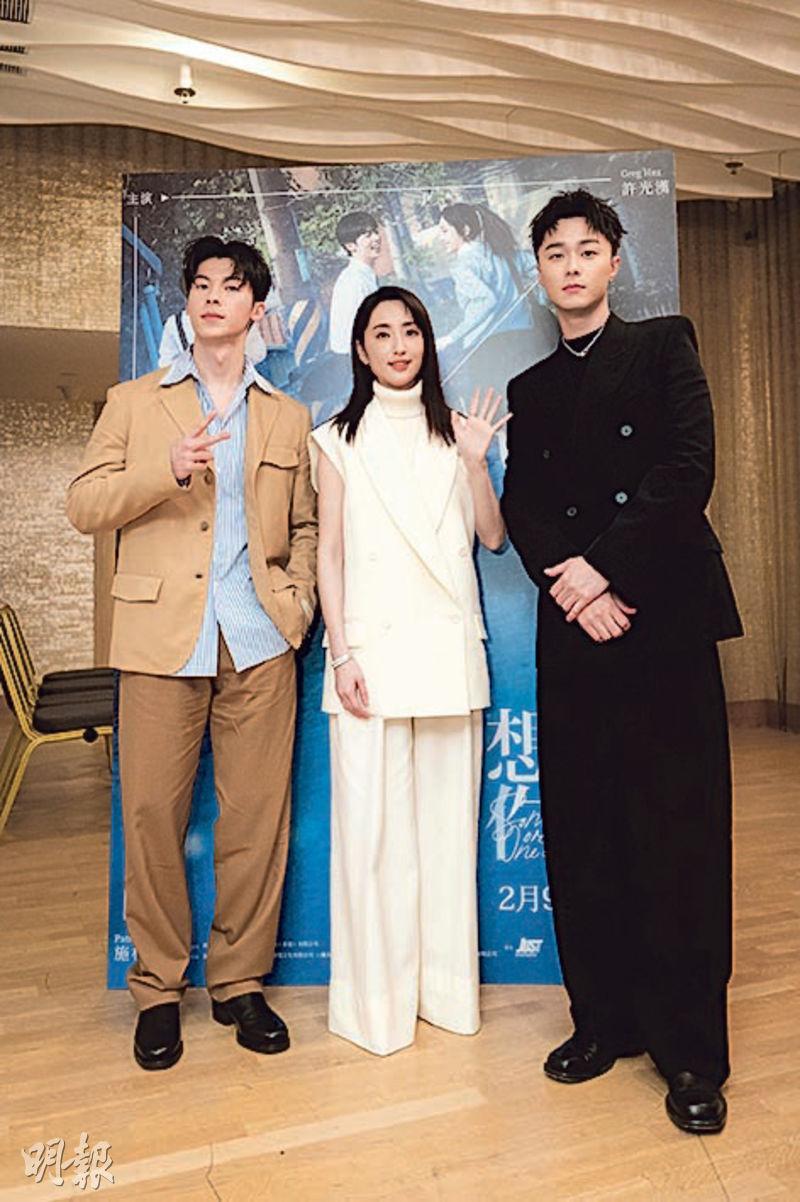 Greg Hsu, Alice Ko and Patrick Shih thank the Hong Kong audience for watching SOMEDAY OR ONE DAY
courtesy of mingpao.com
The film adaptation of hit Taiwan television series SOMEDAY OR ONE DAY (SEUNG GEIN NEI) earlier officially opened in Hong Kong with a single day box office of HK$ 820,000. The opening day cumulative box office exceeded HK$ 1.3 million to become the new film opening box office champion. Yesterday on Friday it only made HK$ 950,000 for the day as its current box office have exceeded HK$ 2.3 million. Aside from success in Hong Kong, after two weeks in release in Korea over 250,000 viewers have seen the film. The three leads Alice Ko, Greg Hsu and Patrick Shih earlier promoted in Hong Kong and felt very touched by the film's good performance in Hong Kong. Alice Ko thanked friends in Hong Kong for their support of the film. "I hope everyone would still like this present. In the past 3 years due to the pandemic, seeing each other became something very difficult. Now we have the chance to bring the movie to everywhere and promote, I really cherish it inside. I hope to have more opportunities to come to Hong Kong again and see everyone."