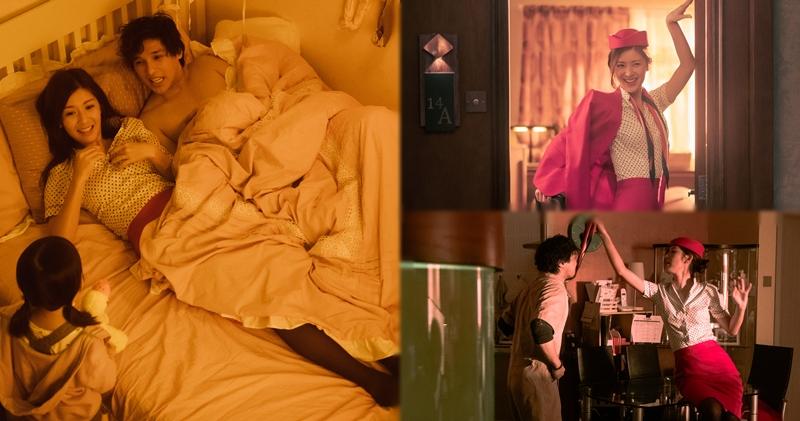 courtesy of mingpao.com
The film OVER MY DEAD BODY (SEI SI SEI SI SEI SUP SE) revolved around many residents within a building, played by Teresa Mo Shun Kwan, Wong Yau Nam, Jennifer Yu Heung Ying and Yeung Wai Lun.
Unemployed due to the pandemic, former flight attendAnt in the film Yu Heung Ying originally wanted to take advantage of the time when her mother Mo Shun Kwan took her daughter to school, put on her flight attendAnt uniform and black stockings and spend it with her husband Yau Nam. However Sister Mo and her daughter suddenly returned home early and the plan went up in smoke. Jennifer and Yau Nam could not hide their disappointment. Yu Heung Ying said that shooting this scene was not awkward. "Because it wasn't considered a serious love scene, we had pressure instead. Because all the actor during the table read knew that this scene was the start of the entire film, even Sister Mo joked that the entire movie's mood would depend on us. In the end we were able to show a very different side to everyone." She also joked that in real life her daughter also interrupted her romantic moment. "It doesn't matter though, our daughter is very sweet to our love." Yau Nam sid that he was very embarrassed during the shoot. He said, "I have always been sweaty, during the shoot I had to be topless. So I could only keep saying sorry to Jennifer."