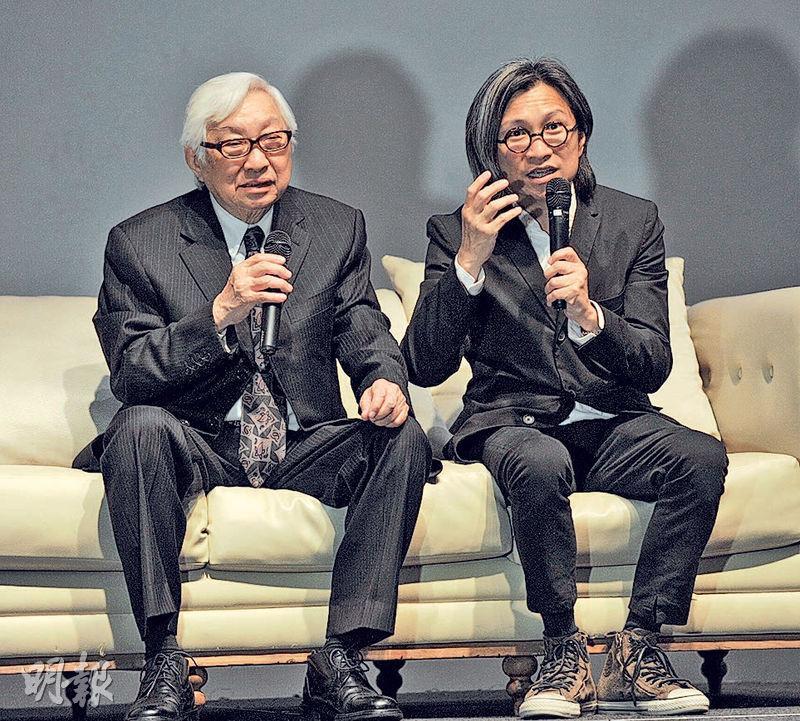 Peter Chan held a new book event in Thailand in 2012. His father made an appearance
courtesy of mingpao.com
Peter Chan Ho Sun's father Chan Tung Man passed away on the morning of the 9th. Chan Ho Sun yesterday published an obituary on the newspaper, stating that the services would take place from two days ago (the 15th) to Sunday (the 19th) in Thailand. Next Monday (the 20th) the funeral and the cremation ceremony would take place. Chan Ho Sun, his wife Sandra Ng Kwan Yu, daughter Chan Ji Si have already gone there for the services.
The over 90 year old Chan Tung Man was a Thai Chinese. In 1950s he studied drama in Beijing and later emigrated to Hong Kong, where he worked as a newspaper editor, film company screenwriter and director among others jobs. When Chan Ho Sun was 12, the family moved back to Thailand. When Chan Ho Sun was little his father took him to the movies with him. The father and son got along like friends and their relationship was great. He was influenced since childhood and as an adult he joined the film industry. Chan Tung Man once said in an interview that he warned his son as someone who has been there, saying that this journey of film would not be easy. "As a parent I wish my child would like a carefree and happy life, not to suffer too much. The journey that I have been through in film was a very tough one. I didn't want him to make a mistake." Chan Ho Sun in the film industry performed well, which pleased him very much.