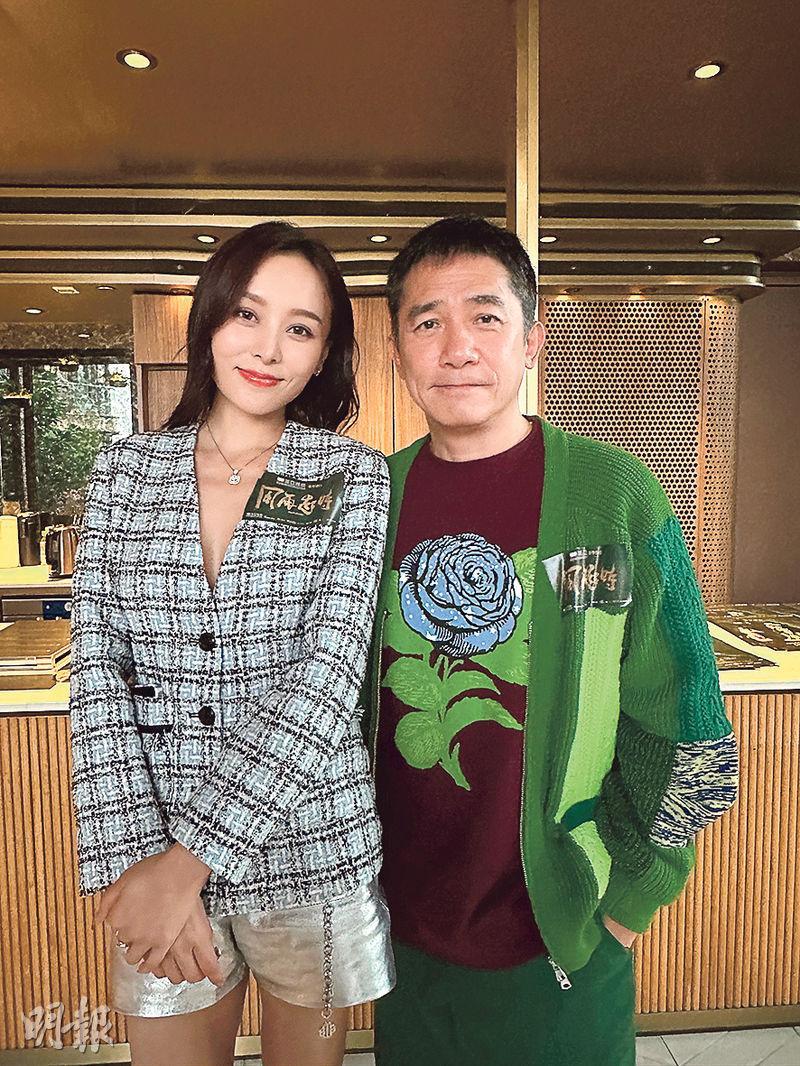 courtesy of mingpao.com
In the film WHERE THE WIND BLOWS (FUNG JOI HEI SI), Jeana Ho Pui Yu played Tony Leung Chiu Wai's wife. She said that she was very nervous when she worked with the Best Actor and god Leung Chiu Wai for the first time. She admitted that she fell under the spell of his electric eyes.
She praised that Leung Chiu Wai for being a great elder who was very concerned with the younger generation and very humorous as well. "I remember during the shoot my wisdom tooth infection. I had to see a dentist where we were shooting and in the end had two wisdom teeth removed. After Brother Tony found out, everyday at work he would ask me, 'How are you, are you teeth better yet?' I said, 'A little better.' It's really funny, he really cared about the younger generation's teeth, haha!"
In addition, they already had a passionate scene in the film. Jeana said, "I really was very nervous. I brought oolong tea and toothbrush to clean my mouth in advance. I think this scene is the kiss scene that I have been the most nervous bout in my film career, with three or four bad takes."