Sisley Choi hopes to race overseas and test her abilities
Dickson Yu values participation over performance
Poki Ng after crossing the finish line waits for Chow Yun Fat for a photo
Runners surround Chow Yun Fat for photos and he turns no one away
courtesy of on.cc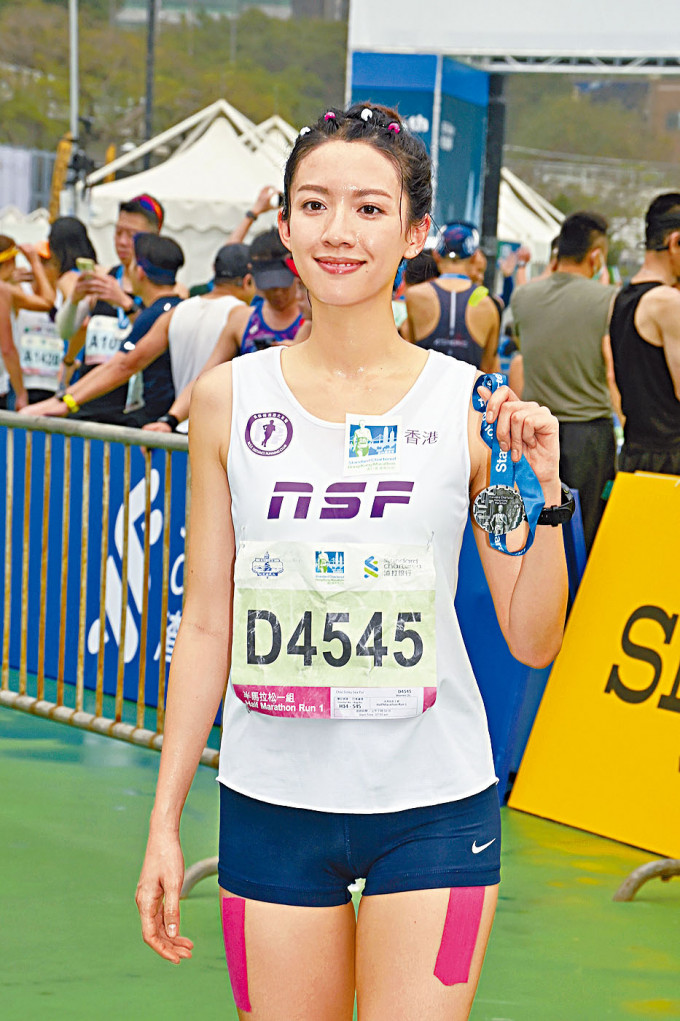 Sisley Choi sets her personal best record, finishing 120 out of over 3,000 runners
courtesy of singtao.com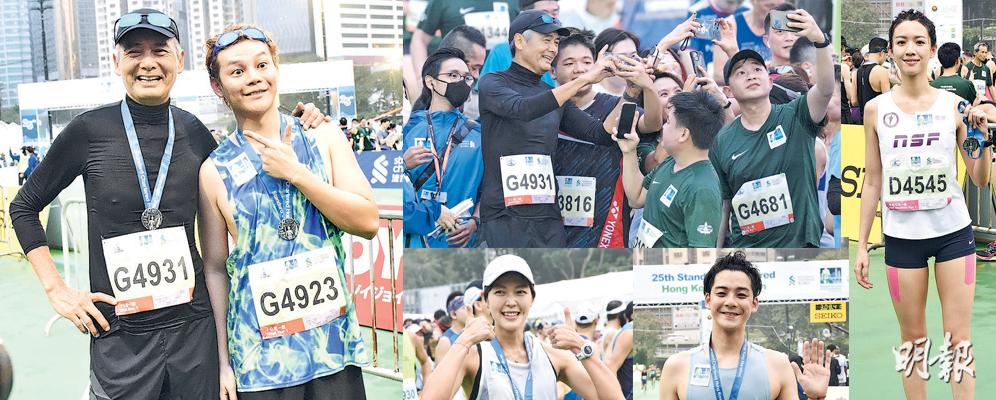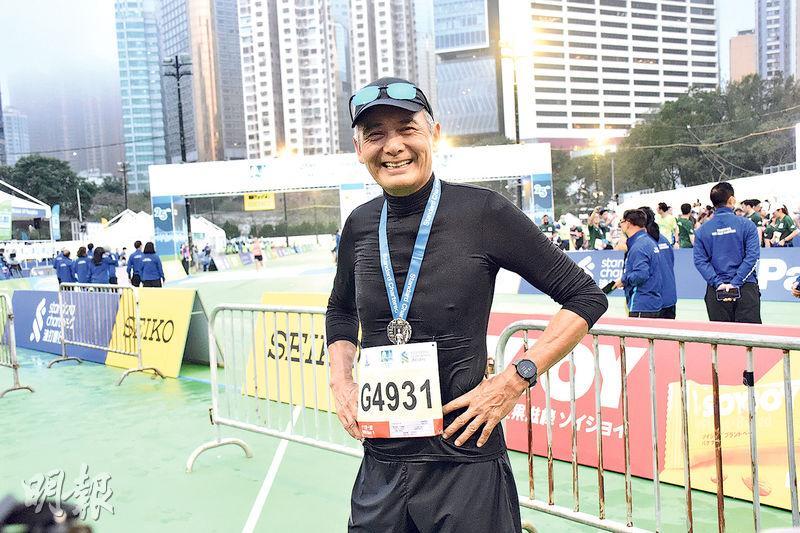 Chow Yun Fat finishes the 10K race and says that the street race is a lot of fun
Chow Yun Fat becomes the "selfie location" as runners ask him for selfies
Poki Ng arrives at the finish line before Chow Yun Fat but does not leave as he waits for Chow Yun Fat for a photo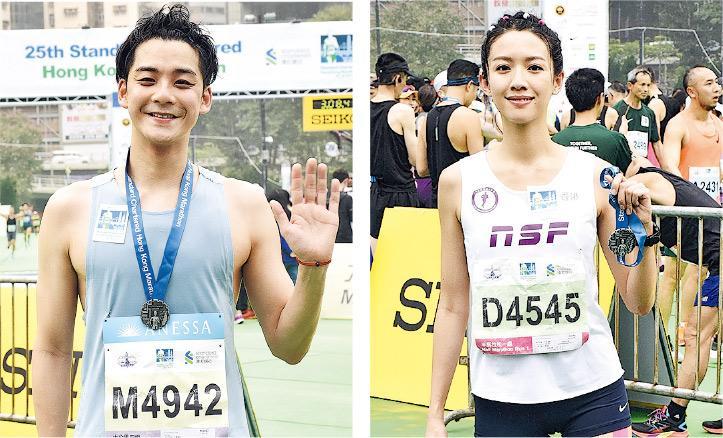 Dickson Yu says that Sisley Choi goes crazy as soon as she runs, so he absolutely would not run against her.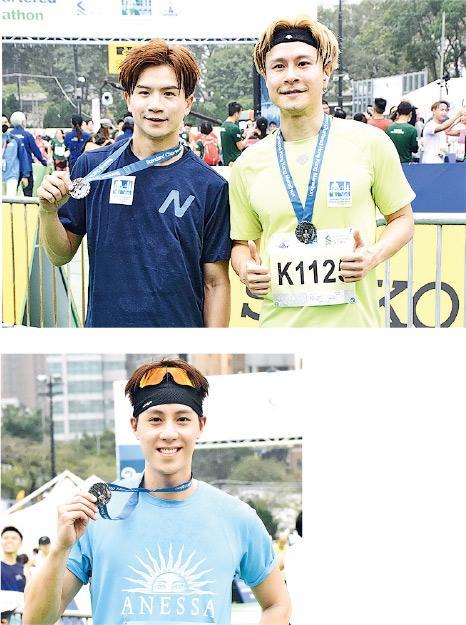 Leung Chiu Fung, Chan Kin On and Chan On Lap take place in the 10K race
courtesy of mingpao.com
This year's Hong Kong Marathon is star studded! Avid hiker and God class Best Actor Chow Yun Fat made a surprise appearance, participated in his first 10K race and became the "mascot" as after the race runners fought to get a photo with him. TVB's Best Actress Sisley Choi Si Bui set her personal best performance. Her rumored boyfriend Dickson Yu who also took part praised her as "crazy fast"!
The 67 year old Chow Yun Fat was dressed in his trademark all black. At his height he was very easy to recognize and became the runner's photo opportunity target. Full of smiles, he was friendly and posed for photos with everyone. He finished the race in 1 hour 3 minutes and 58 seconds. Was he pleased with his performance? He joked, "People like us are just messing around. (Why did you participate?) Because I fell in love with running. (Next year would you challenge even longer distance?) 10K is already very far, after a few more years. Let me grow up more. I am still young."
Chow Yun Fat prepared for over a year and even got a trainer to train him. He said, "The coach taught me not to run too fast. Because of the incline early in the race, I took the strategy of holding back first and catching up later. I ran a little slower to preserve energy, and accelerated near the end." Speaking of earlier participating in the wilderness race but this time was a street race, he admitted that the latter was more fun and enjoyable. If the situation would permit he might run again next year. Would he consider an overseas race? He humbly said, "Let me take care of Hong Kong first!" Also running the 10K race, ERROR's Poki Ng crossed the finish line a little earlier than Chow Yun Fat. However he still waited for the elder for a photo. Taking part in the race for the first time, he said, "Maybe because I used to be very fat, the image was very poor in a lot that I did. This year I wanted to be a little smarter."