courtesy of on.cc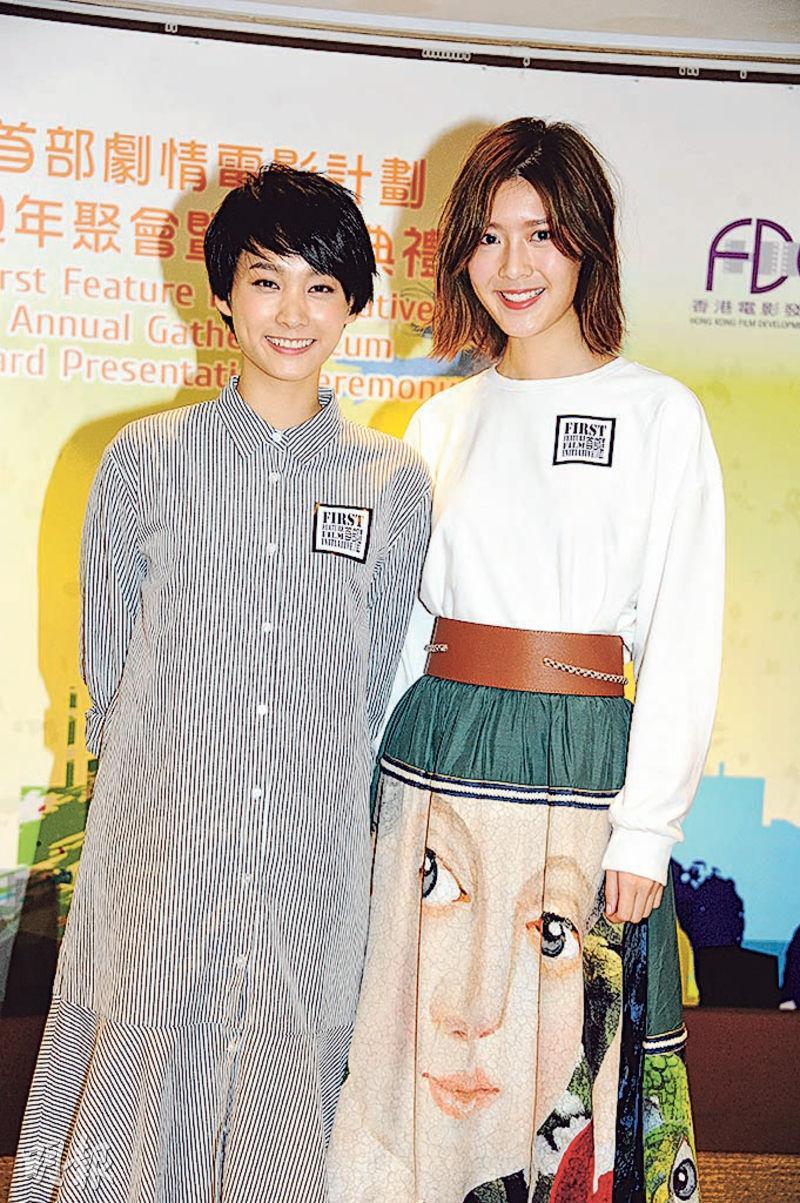 courtesy of mingpao.com
Jennifer Yu Heung Yi, Hedwig Tam Sin Yin and eight new directors who participated in the First Feature Film Initiative yesterday attended the the First Feature Film Initiative annual gathering and the 4th award presentation. The even announced winning films including the Higher Education Institution Group's MY PRINCE EDWARD (GUM DOH) directed by Norris Wong Yi Lam, HAND-ROLLED CIGARETTE (SAU GUEN YN) by director Chan Kin-long and the Professional Group ELISA'S DAY (CHONG HOI WAI OI) by director Alan Fung Chi Hung. Ten new directors will work with a new generation designer to create a fashionable look for their red carpet walk at this year's Hong Kong Film Awards on April 15th.
Yu Heung Yi last year was nominated for Best New Performer and walked the Hong Kong Film Awards red carpet. At first she thought this year she would not be on it again, but she did not expect to be invited and even received a tailored design from a designer. However today she will head to Japan for half a month for a web film. Thus she would have to communicate with the designer over the phone and hope the results would not make her look completely different.
Tam Sin Yin was happy to be on the Hong Kong Film Awards red carpet again. She said, "The designer wanted me to display my physical features and asked if I would mind being a little sexier. I didn't mind as I wanted to change my image too. The previous impression I gave people was very tomboyish, I hope to be able to be feminine."