courtesy of on.cc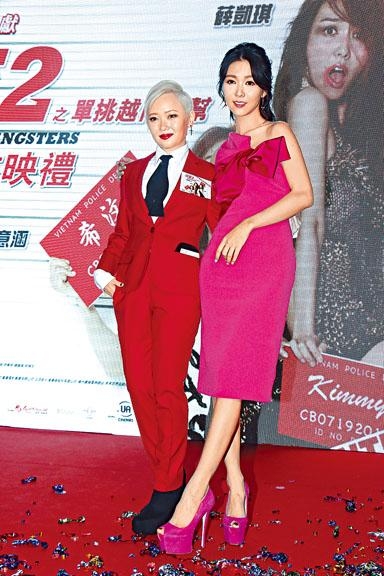 courtesy of singtao.com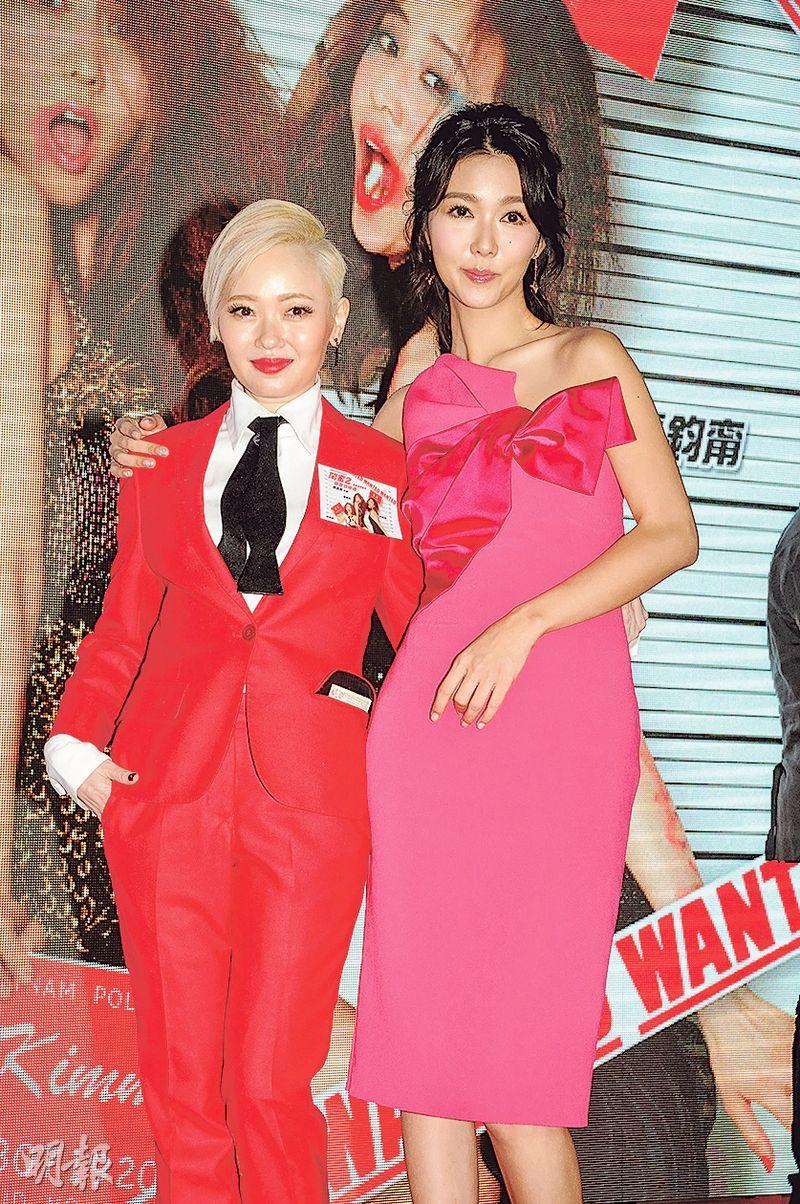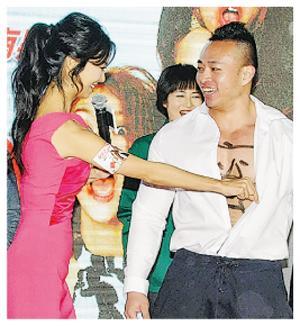 Fiona Sit awkwardly opens up a guy's shirt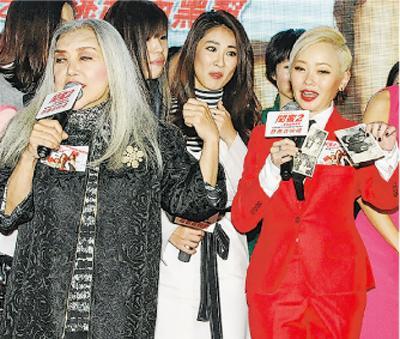 Susan Shaw brings Mama Wong's wedding photo. Barbara Wong cannot identify her own mother.
courtesy of mingpao.com
Fiona Sit Hoi Kei, Shiga Lin and director Barbara Wong Chun Chun two nights ago attended the film GIRL II's premiere. The event arranged for three hunks with the film title written on their chests. When Fiona opened up the hunk's shirt and saw the half naked man she was rather embarrassed. She said that in the film she did a lot of crazy things that she did not have the chance to do it real life. She hoped that the audience would not mistake that for the real her. She just played the role well.
Speaking of Fiona's visit to the gigolo shop in the film, she said that she gave her first time to the director just like that. During the shoot she was with ten hunks she felt somewhat awkward. Wong Chun Chun said that for the actors to perform even more wildly, she arranged for them to have Baiju. She did not expect Janine Chang to bring her own Kaoliang wine. In minutes the three leads were buzzed and thus became real BFFs.
Shiga Lin came with Christy Lai. She said that they were very similar except in what they looked for in a guy. She said, "I like the solid, serious and talented men, she likes the tall, athletic sunny guys." Has Shiga Lin been to a gigolo shop like in the film? She said, "Of course not, but when a friend got married in Las Vegas, before the wedding she hired male strippers for the party. Unfortunately I had to work and was unable to attend. When I heard how excited my friends got, if I was there I would feel embarrassed. So I have to say in advance, I don't need any male strippers when I get married. I was embarrassed just to see the half naked men just now. I didn't know where to look."