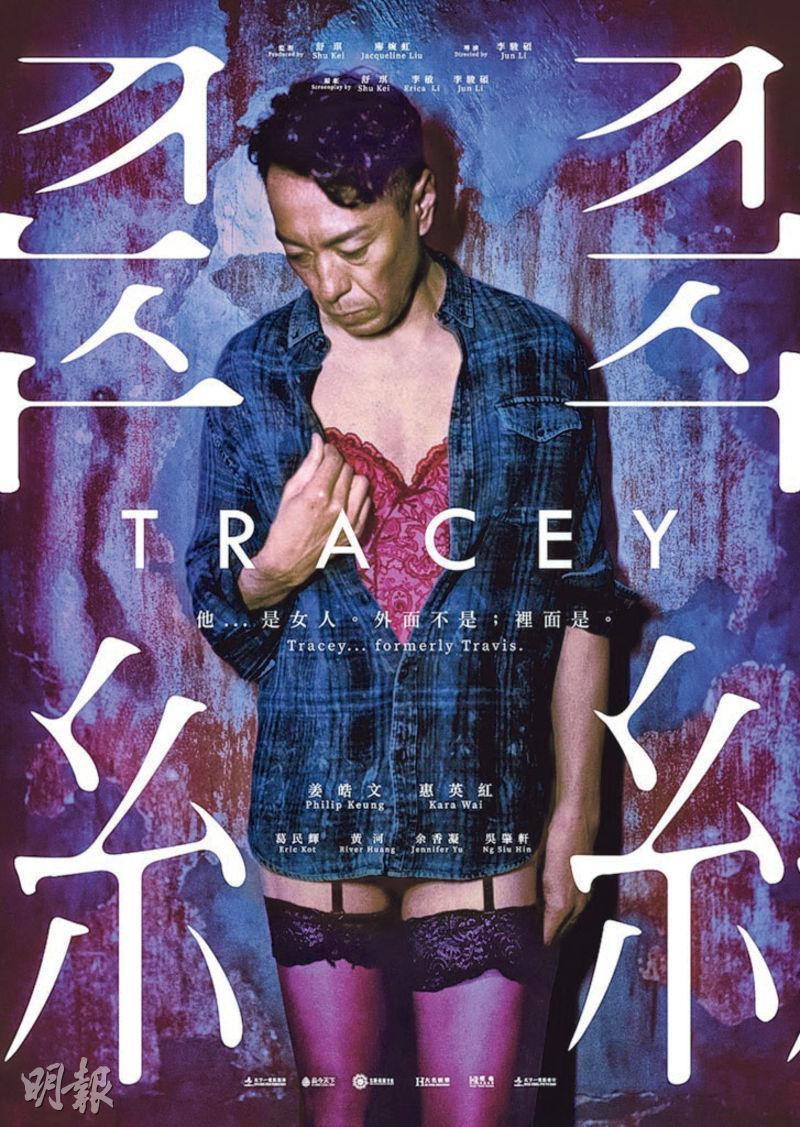 courtesy of mingpao.com
Philip Keung Ho Man and Kara Wai Ying Hung starred in the film TRACEY (CHUI SZE), in which he played a transsexual. In the poster he put on sexy ladies' underwear and lightly touched his chest with his right hand. On the eve of the Hong Kong International Film and Television Market, One Cool Film announced films that it will invest, produce and distribute this and next year. Aside from TRACEY, Keung Ho Man also starred in REMEMBER WHEN I FORGOT (DIN YING CHI HON) with Fish Liew Chi Yu. In the story a "film fanatic" appeared in the Hong Kong film industry. He was familiar with the film set operation. As long as something had to do with Hong Kong films he could come without any invitation required. He was suspected of being a mystery film critic and was investigated.
Other films included Louis Koo Tin Lok, Raymond Lam Fung and Jessica Hester Hsuan (Suen Huen) in the film BACK TO THE PAST (CHUM CHUN GEI) with the original cast of A STEP INTO THE PAST. New director Lai Chun Lung would direct. Koo Tin Lok and Suen Huen would work on another film A WITNESS OUT OF THE BLUE (FAN JUI YIN CHEUNG) with Louis Cheung Kai Chung. Francis Ng Chun Yu, Poon Chan Leung, Ken Wong Tak Bun, Nancy Wu Ting Yun would star in MAN ON THE DRAGON (YIK LAU DAI SHOOK).