Ricky Fan says that his acting is not too great and is the most afraid of his wife Charmaine Li's advice
Kenneth Tsang and Yuen Wah say that the last time they worked together was on POLICE STORY 3
courtesy of on.cc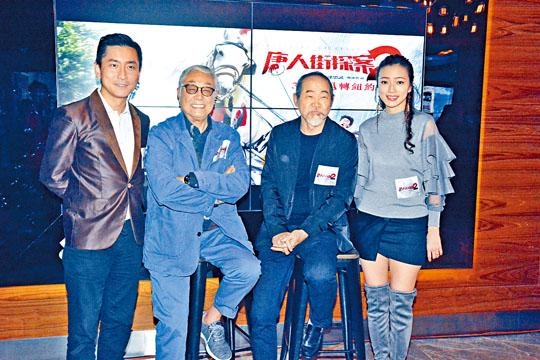 courtesy of singtao.com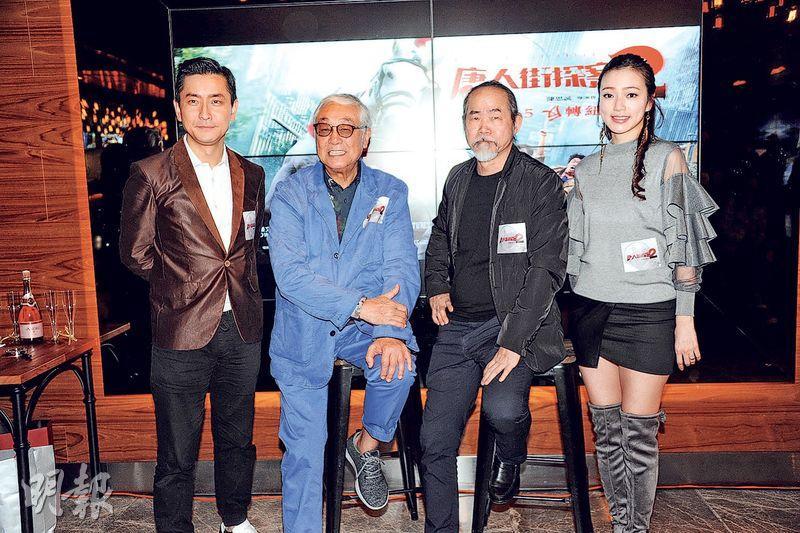 Ricky Fan, Kenneth Tsang, Yuen Wah and Charmaine Li
courtesy of mingpao.com
Wang Baoqiang, Liu Haoran, Kenneth Tsang Kong, Yuen Wah and Satoshi Tsumabuki starred in DETECTIVE CHINATOWN 2, which had a global box office of over HK$ 4 billion. Two nights ago the film held a "celebrity and friends advance screening" in Hong Kong. Tsang Kong and Yuen Wah showed their support.
Brother Ken in the film played a New York Chinatown "Godfather" while Yuen Wah ran a kung fu school and was Wang Baoqiang's master. Brother Wa said that he had a school in the film but he did not have many fight scenes. After a few punches he would leave the fight to his students. Brother Ken said, "I was even more comfortable, I only performed in a wheel chair. Instead the most difficult was the flight and the time difference. Originally it was a direct flight to New York, but halfway the plane ran out of water and needed repairs. It had to stop in Tokyo and San Francisco, arriving over ten hours later than expected in New York." Would they like to work together again? Brother Ken said, "I am always making movies. In this business actors of any age are needed. I will play as long as I get to!"
Charmaine Li two nights ago attended as an entertainment company managing director. She said that the new title was stressful and said that the company in the future will invest in film and concert productions. With suitable characters she would perform as well. Would she work with her husband Ricky Fan Chun Fung? Ah Fan said that it would feel very weird. He turned it down earlier. "I rarely act, the old lady graduated from Performing Art Academy. I don't want her to teach me every time, so we are better off working separately. At most I would be the master of ceremony at her film premiere!" He joked that he would accept a salary as the same, at most he would give a discount.