courtesy of on.cc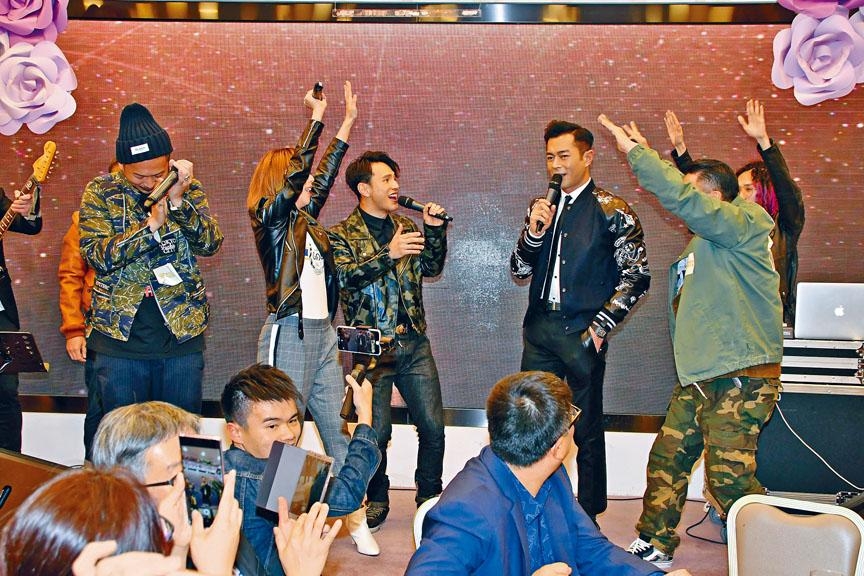 courtesy of singtao.com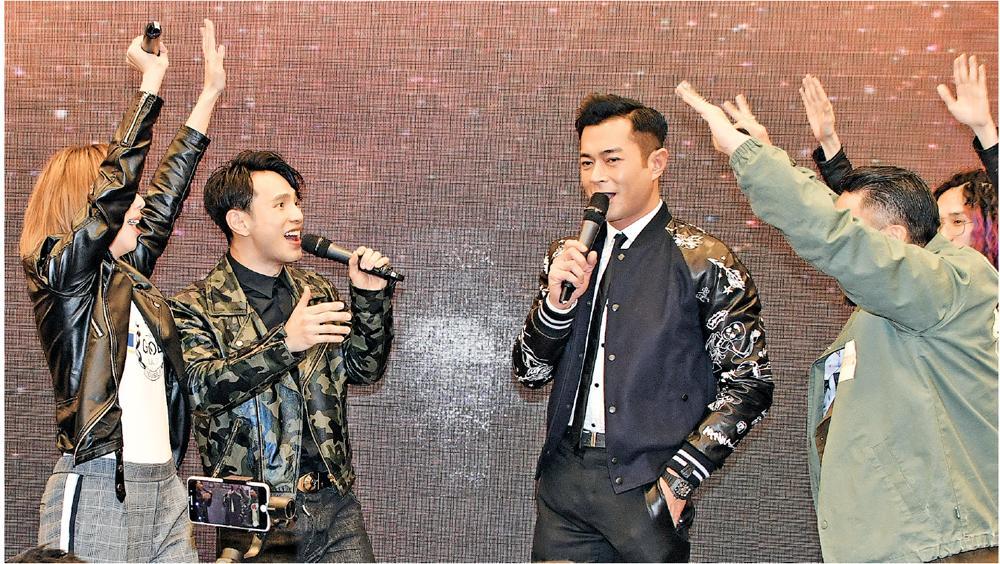 Louis Koo helplessly performs a few verses of BOYFRIEND due to ovewhelming demand
Hanna Chan, Louis Koo
courtesy of mingpao.com
Louis Koo Tin Lok is busy with the Performing Artists Guild and his movies. He has been absent from the stage and almost had no chance to see him with a microphone again. People of a certain age might remember that Goo Jai once was a singer. His POPULAR THIS WEEK was quite a "MK hit". In addition he also had the loving BOYFRIEND.
Two nights ago at the Federation of Hong Kong Filmmakers spring banquet, the Guild president Goo Jai of course attended in person to show his support. No one expected that he would perform BOYFRIEND again at this event. Guest performers originally were J.Arie, Terence Siufay, Rubberband and 24 Herbs. Goo Jai was then invited to the stage. He thought that he only had to say a few words but everyone suddenly put a stop to J.Arie's performance of THE MOON REPRESENTS MY HEART and played the music of BOYFRIEND by force! Stunned, Goo Jai looked awkward but since everyone was having so much fun he sang a few verses of BOYFRIEND with everyone.
Capturing the entire process, Jonathan Wong Chee Hynn posted the video on Instagram and posted "So many memories!", "Truly a wonderful moment! Thank you Goo Jai for your participation". Some online also said, "This song was everyone's shared memory, it can't lose." Would Goo Jai be interested in making another record and becoming a singer again? Goo Jai on his own Instagram posted his photo with his PARADOX daughter Hanna Chan.