Stephy Tang and Teresa Mo split the Best Actress awards
Kara Wai
Sandra Ng's directing debut only made a little over a million, she jokes that she is a million dollar director
Andrew Lau presents Best Director to Sylvia Chang
New Director: Kearen Pang
Best New Actor: Rachel Leung
courtesy of on.cc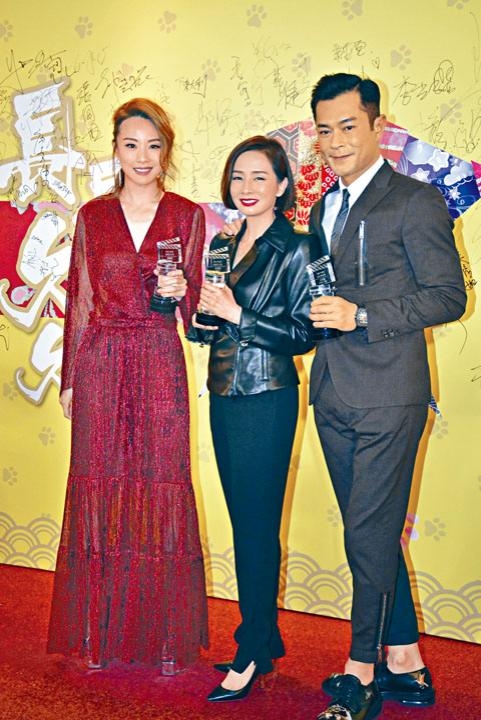 courtesy of singtao.com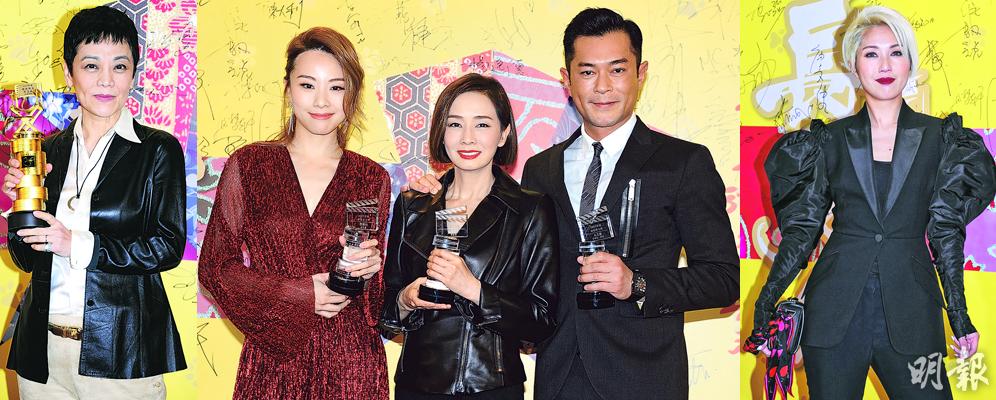 Stephy Tang, Teresa Mo and Louis Koo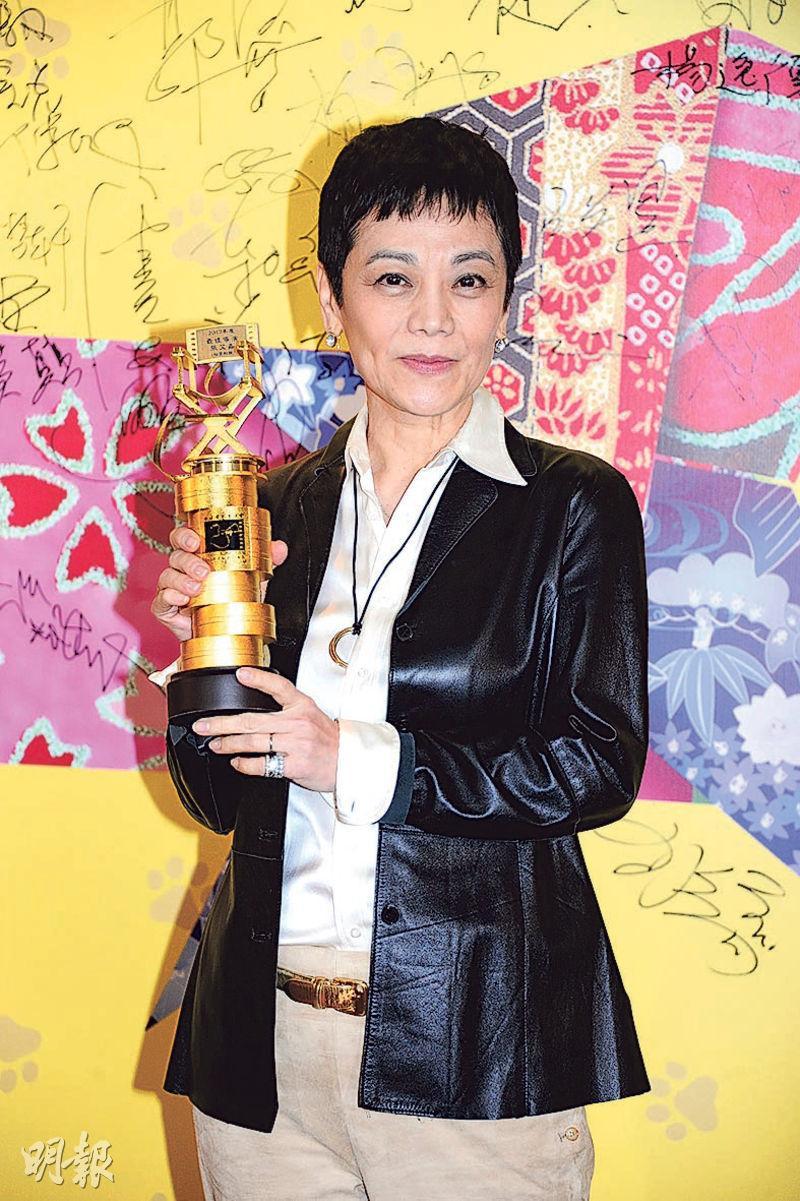 Sylvia Chang says the road from acting to directing is very tough
Yuen Wo Ping receives the Honorary Award from Ng See Yuen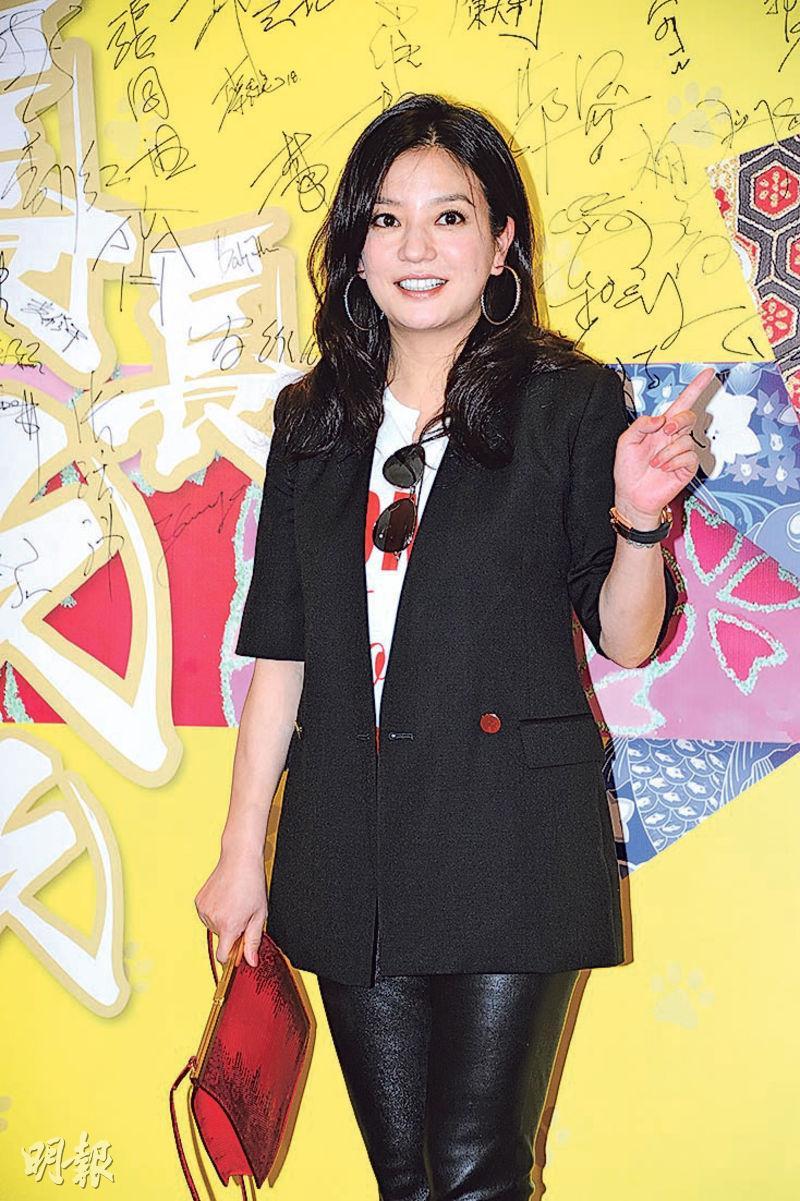 Vicki Zhao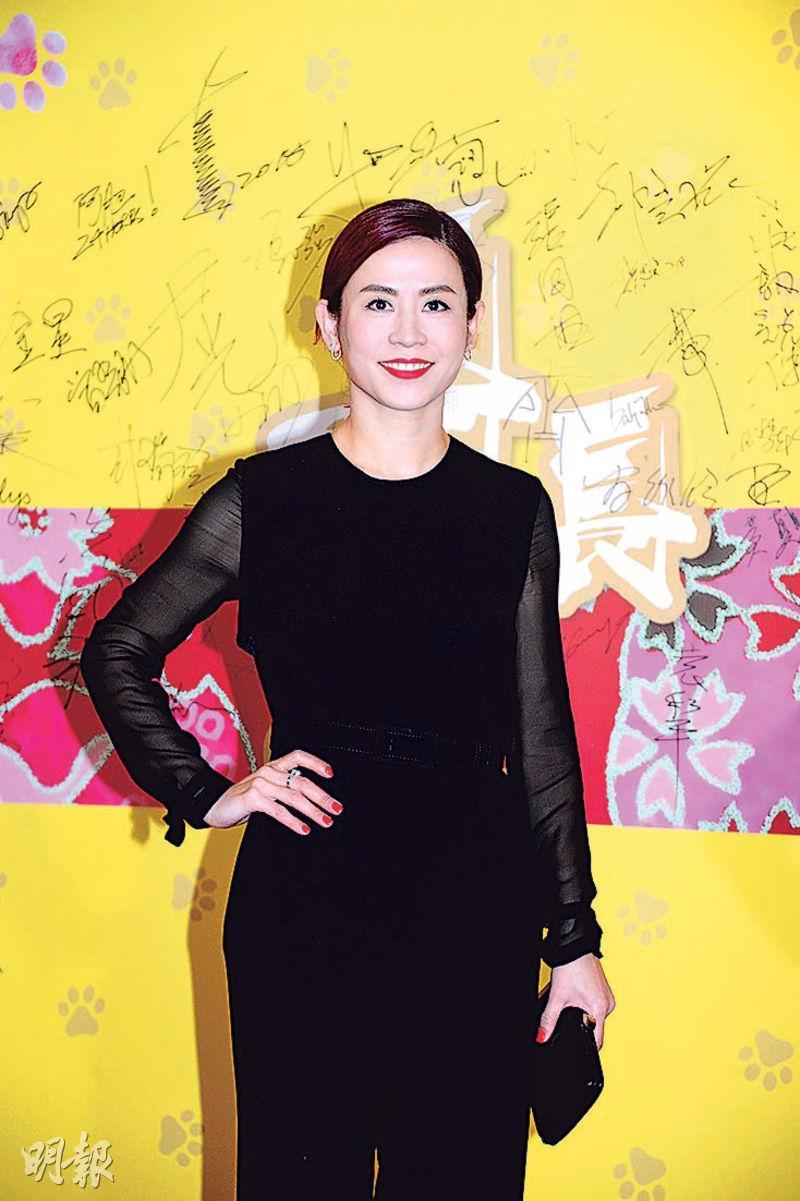 Jessica Hester Hsuan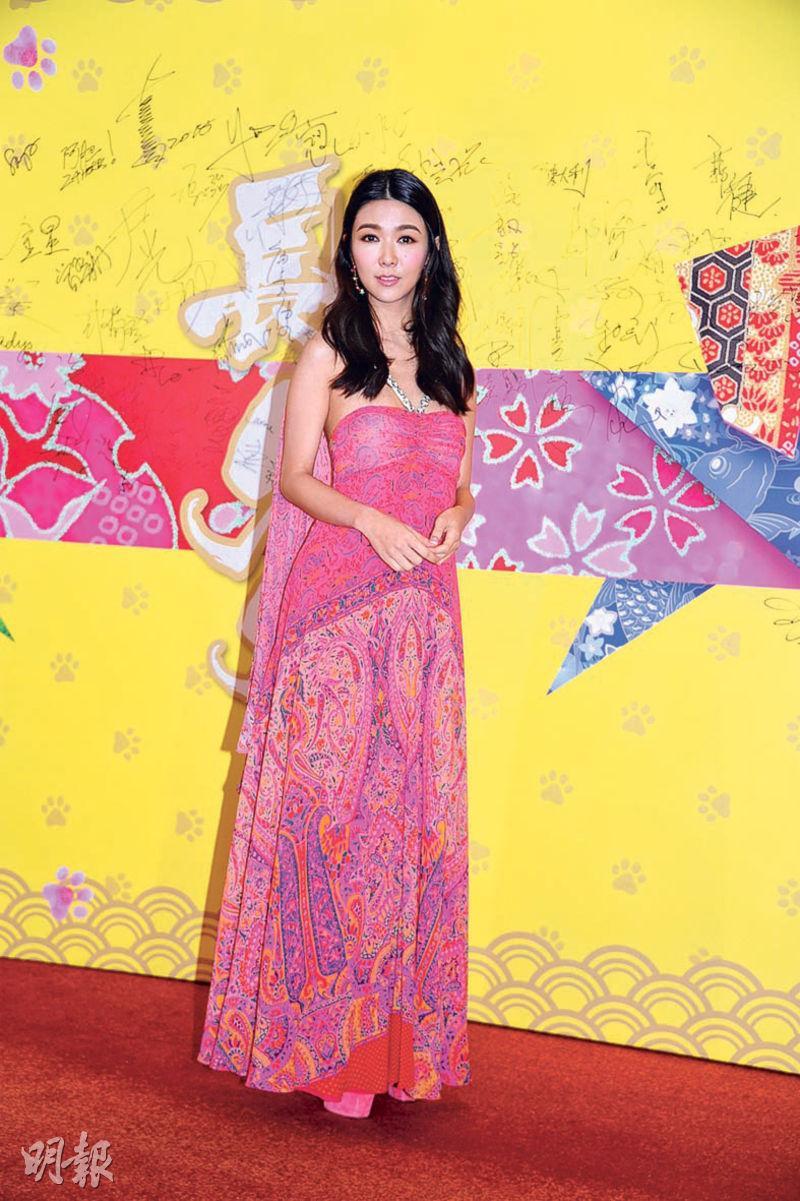 Fiona Sit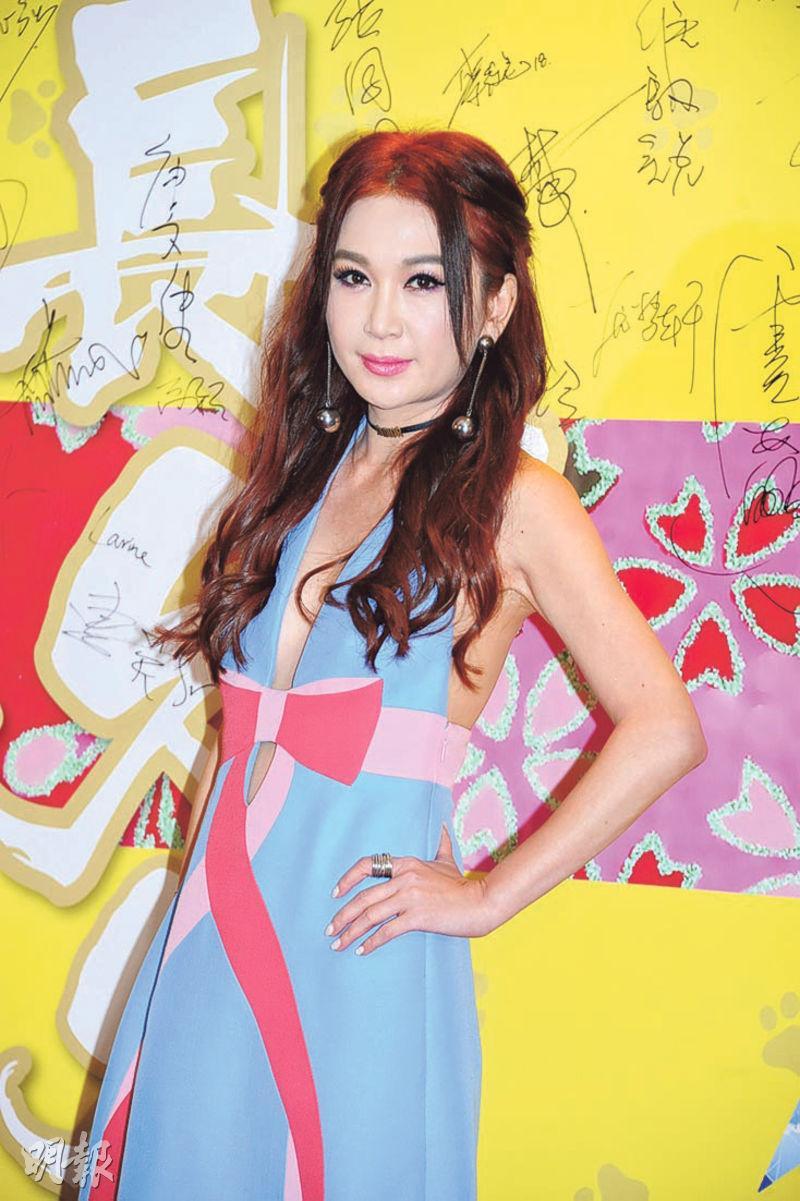 Irene Wan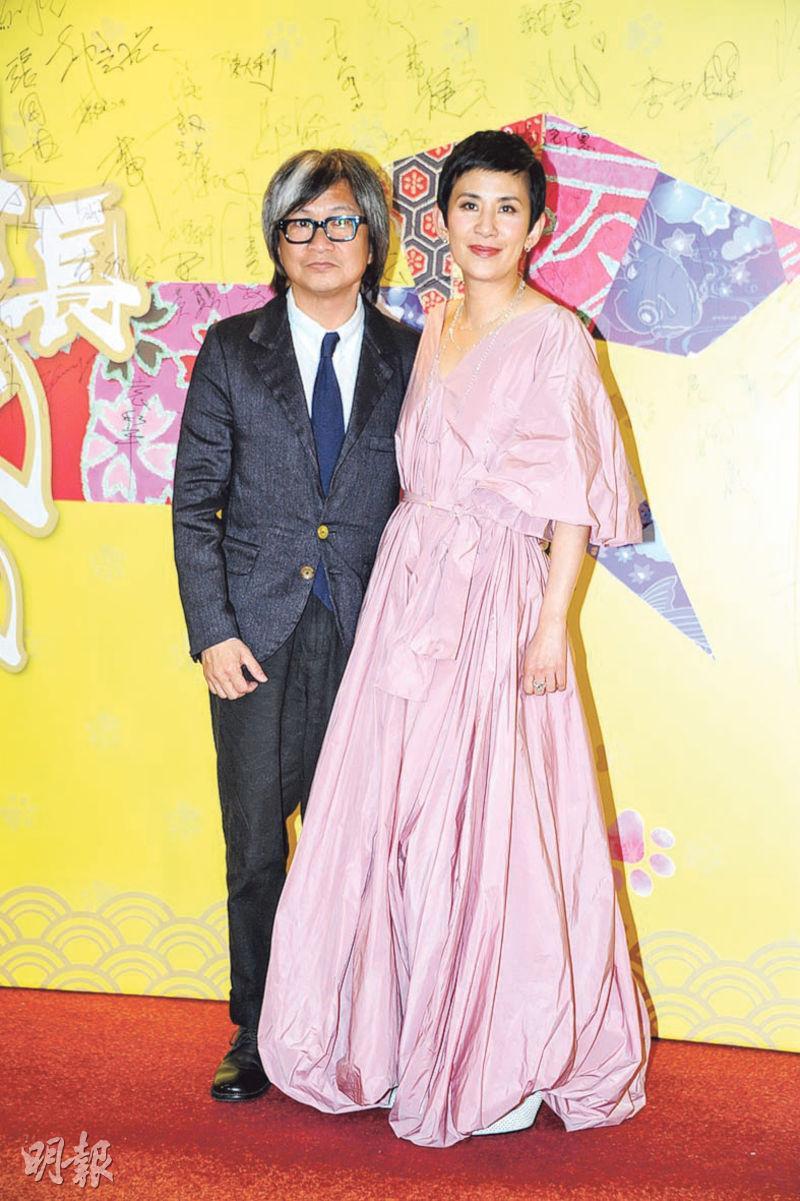 Peter Chan and Sandra Ng
Miriam Yeung wants to change the pace of life and focus on her family
courtesy of mingpao.com
The Hong Kong Film Directors' Guild annual dinner and award presentation took place last night at the Intercontinental Hotel. Incumbent president Andrew Lau Wai Keung revealed that the 38 tables affair was the biggest in its history and hoped that next year even more different types of film workers would be invited, or even a joint event with other film organizations. At last night's award presentation, Louis Koo Tin Lok who won Best Actor earlier in Macau won again, while Teresa Mo Shun Kwan and Stephy Tang Lai Yun both won Best Actress.
Many industry insiders attended, including Koo Tin Lok, Miriam Yeung Chin Wa, Gordon Lam Ka Tung, Richie Jen (Yam Yin Chai), Sylvia Chang, Ann Hui On Wa, Sandra Ng Kwan Yu, Peter Chan Ho Sun, Mabel Cheung Yuen Ting, Ng See Yuen, Yu Dong, Vicki Zhao Wei and others. President Lau Wai Keung revealed that last night's theme was "everlasting". Re-elected to the post he also recommended many young directors to be on the council and see what the new ideas the new generation has. He even said that the dinner was not just dinner. He hoped that the industry would forecast the future and share its joy and difficulties. He said, "I am the happiest to see (Dante) Lam Chiu Yin's OPERATION RED SEA becoming China's Lunar New Year box office champion."
After winning Best Actor in Macau, Koo Tin Lok last night won again. He was happy and excited, thanked the entire team for its effort. He would not think too much about his Hong Kong Film Award chances. When asked about his parents' response to his first Best Actor award, Goo Jai said, "They waited for me to come home and asked me to show them the award. Once in their hands they said it was very heavy then they went to sleep." President Lau Wai Keung hoped that Goo Jai would sing on the stage, he said, "No, I am afraid that it would send a chill throughout the place. Everyone would throw up after dinner." Best Director Sylvia Chang won her first Director's Guild award. She admitted that she did not start in academia. The road from actor o director was very hard to walk. All her film knowledge was learned on the set, so the director voted award had special meaning.
Mo Shun Kwan and Tang Lai Yun both won Best Actress. Sister Mo admitted that at first she threw away her form, otherwise she probably would have won by one vote. Stephy immediately thanked Sister Mo for not voting. Did Sister Mo regret that she threw out her voting form? She said, "It's very wonderful, I have never believed in fighting for one vote. If I lose I wouldn't lose by one and if I win I should win by a few votes. However I am happy about the award." Sister Mo said that her husband was not in Hong Kong before so he did not vote either. Now they have already quickly voted for the Hong Kong Film Award next month. Sister Mo said, "With Supporting Actress I have been nominated 7 times, is it so hard to win just once? The hardest is running into a good script. I don't know if I would still run into any chance for the rest of my life. If it's about qualification and experience, isn't it time for me?"
Rumored to be forming her own company and leaving Media Asia, Yeung Chin Wa last night confirmed that her contract with the company ended during her December concerts last year. Her relationship with her boss was proven to be good, even the contract ended they still put an effort into the production. Would Chin Wa sign with her husband Real Ting Chi Ko? She said, "The moment I signed the marriage certificate is already a contract, because I don't excel in job negotiations. Now I have a family and a son, I want to return to my own pace at work. However Media Asia would still distribute my records." When asked how much her husband's signing fee was, Chin Wa said, "Because I don't want to give myself this pressure I signed with my husband, because I want to be in charge. I still have room for collaboration with my old company." Chin Wa admitted that she was worried that working with her husband would have friction, but she believed that she would be able to handle it. In addition her family came first.