courtesy of on.cc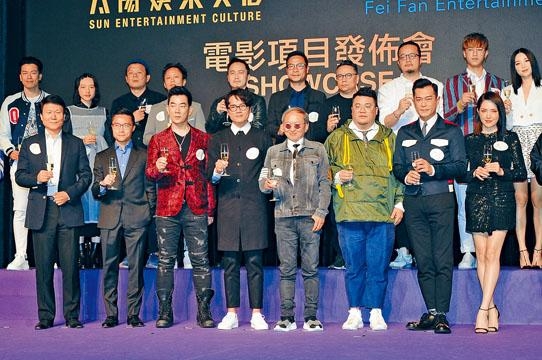 courtesy of singtao.com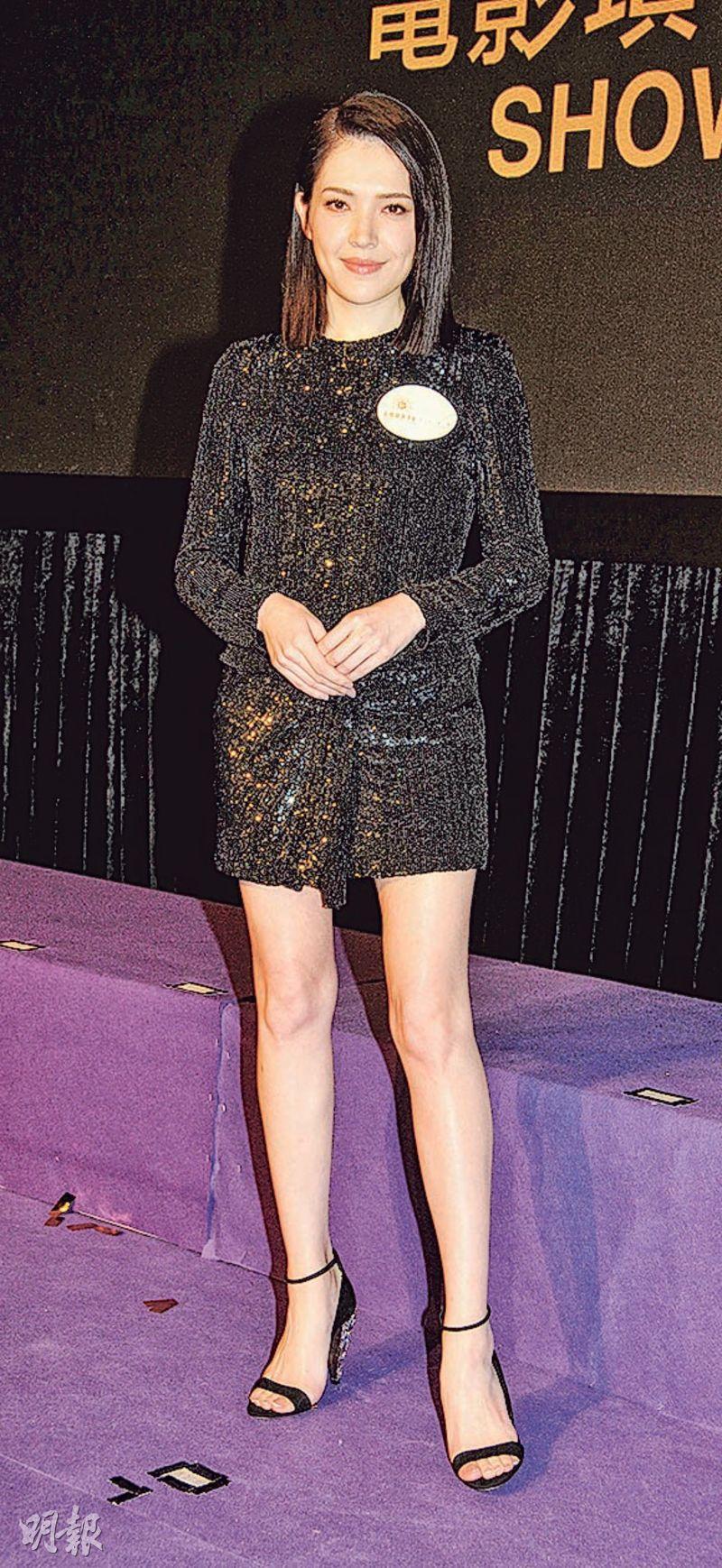 Tiffany Hsu wants more intimate scenes with Louis Koo
Gordon Lam (center) gets his friends Richie Jen and Louis Koo to help with the films he produce
courtesy of mingpao.com
Gordon Lam Ka Tung, Louis Koo Tin Lok, Richie Jen (Yam Yin Chai) and Tiffany Hsu attended the Sun Entertainment Culture X Fei Fan Entertainment film project press conference. Ka Tung would produce two films WHERE ALL ROADS END (SHU TOH TUNG GWAI) and THE STRANGLED TRUTH (MIT SEUNG). Paco Wong said that he rushed Ka Tung for a script for a year and a half, he almost turned THE STRANGLED TRUTH into THE STRANGLED PRODUCER. WHERE ALL ROADS END's Jordan Chan Siu Chun did not attend but still sent a video to show his support.
Ka Tung said that he has been busy with the preparation for the two films in the past few years. Working multiple jobs was very tough as he almost had a personality split. Last Christmas when he returned from England he caught the type B flu and asked co-workers to clear out so he could write the script in quarantine for two to three days. Since he was also the producer, would he add more scenes for himself? He said, "No, in addition I had a pleasant collaboration with Siu Chai and Chan Siu Chun on TRIVISA (SHU DAI JIU FUNG) so I made the 'three great robbery kings' to work together again on WHERE." He also revealed that he called Siu Chai in the middle of the night to discuss the script at the company. Siu Chai arrived 15 minutes later on a motorcycle. Siu Chai said that he followed the law. After discussing the script he was so excited that he could not sleep. He also appreciated the fire inside Ka Tung.
Speaking of Leon Lai Ming becoming a father, Ka Tung and Siu Cha both sent their well wishes. Siu Chai said, "It's good. I will call to congratulate him. (Would you share fatherhood advice?) I am not too good at it, as I am still tripping over myself taking care of children."
Tiffany Hsu in THE STRANGLED TRUTH would work with Goo Jai. He felt very honored because he was a god to her. She was happy for him when he won his awards. Goo Jai revealed on the stage that he and she would have an epic love story. Tiffany said that for now she did not know whether they would have any intimate scene. She joked that she would have to take the producer Ka Tung to dinner to be able to ask for more intimate scenes.