Wai Ka Fai, Felix Chong, Alan Mak, Albert Yeung, Dante Lam, Benny Chan
Felix Chong, Nick Cheung, Karena Lam, Sean Lau, Michelle Wai, Kathy Yuen and Alan Mak
PROJECT GUTENBERG
WHEN THE SUN MEETS THE MOON
FATAL VISIT
Carlos Chan, Kathy Yuen, Michelle Wai, Deep Ng
Pakho Chau presents a giant diamond ring to Charlene Choi
courtesy of on.cc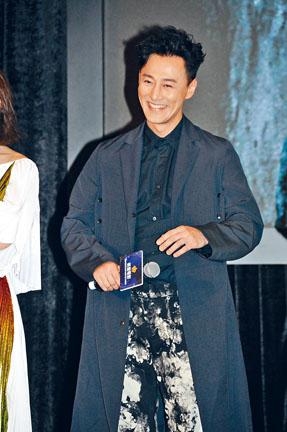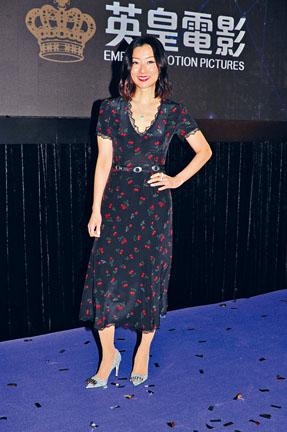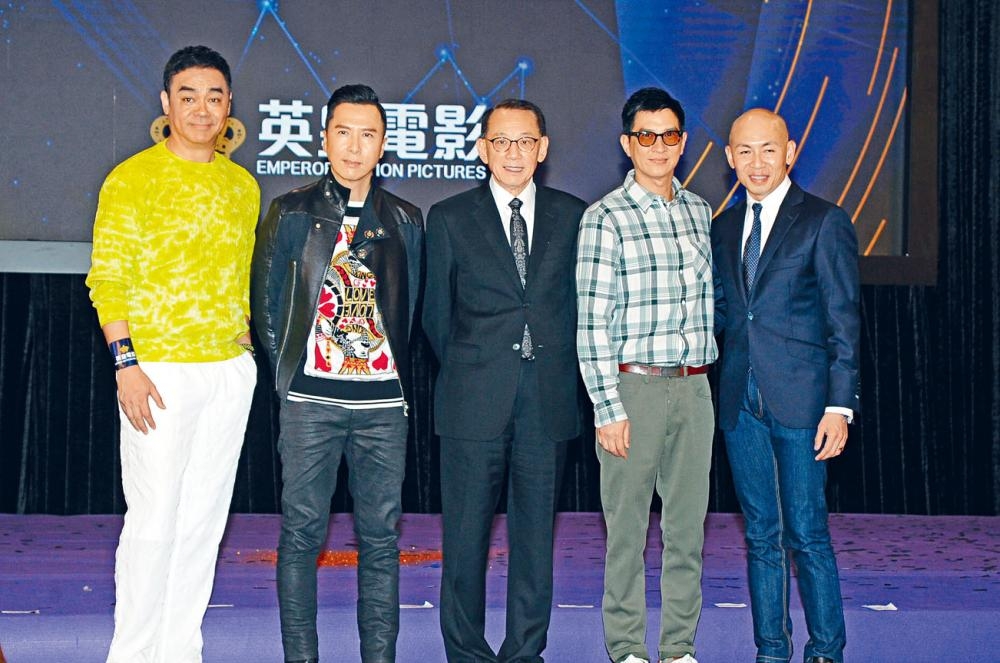 Sean Lau, Donnie Yen, Albert Yeung, Nick Cheung, Dante Lam
courtesy of singtao.com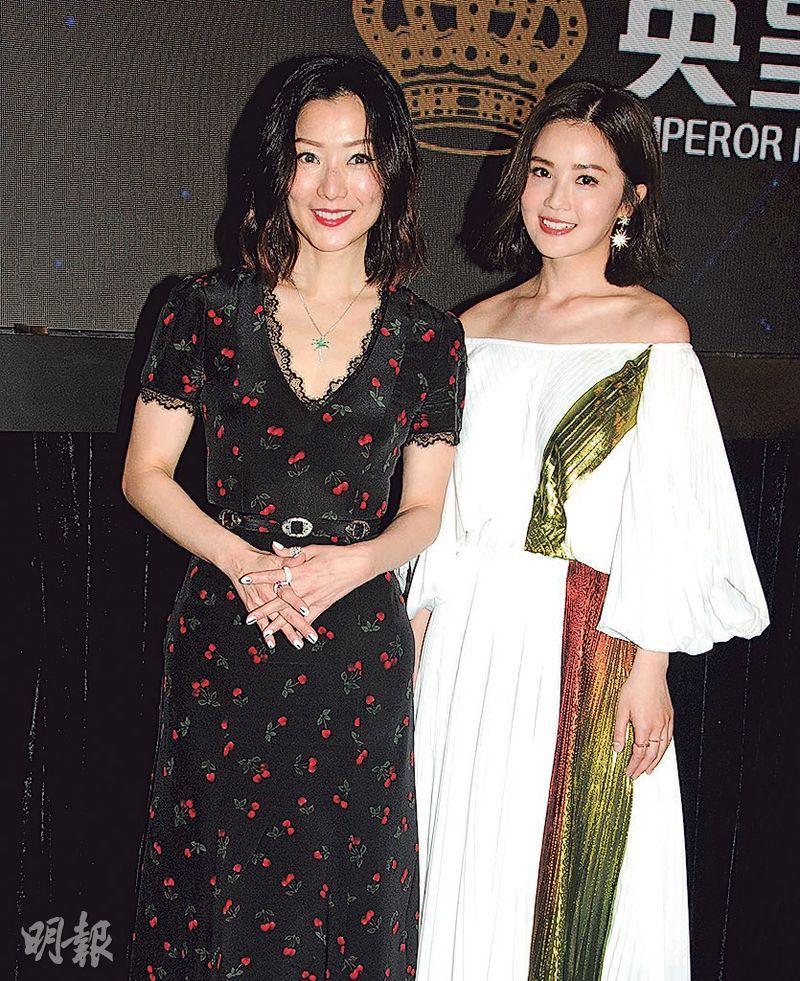 Charlene Choi praises Sammi Cheng's acting for making her hair stand on its end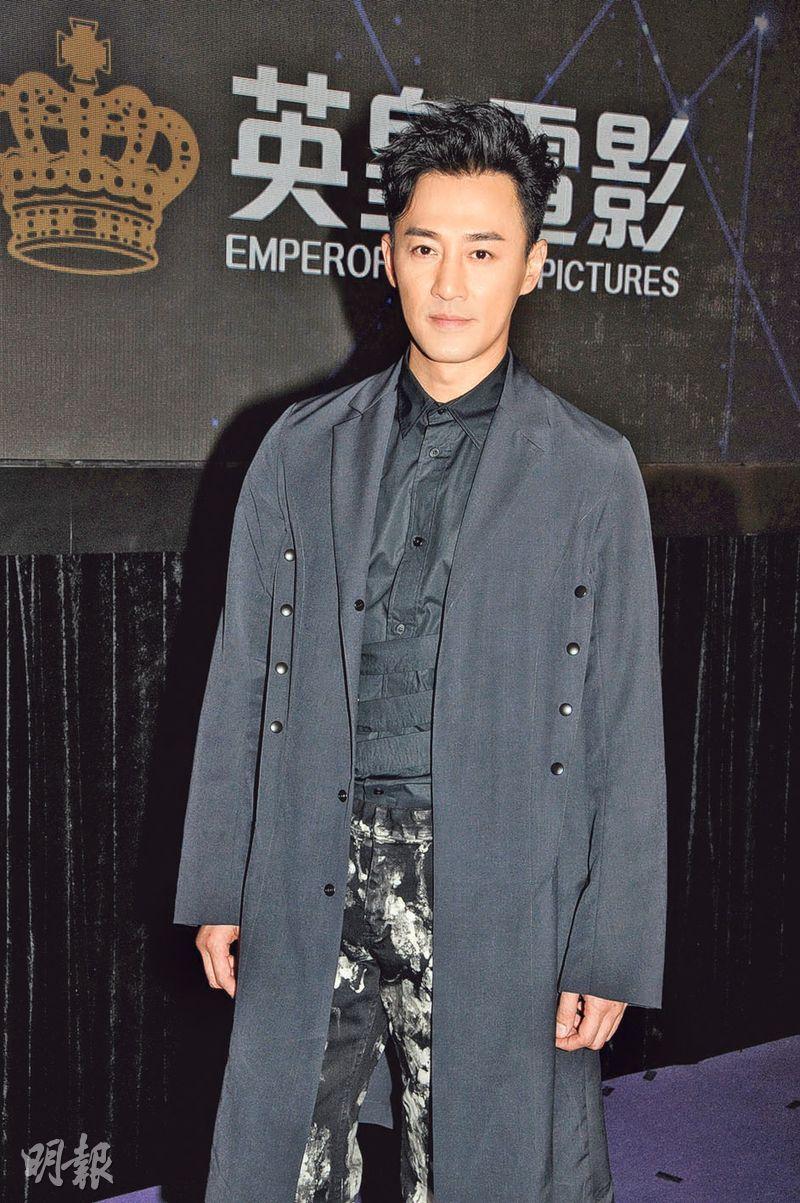 Raymond Lam is asked if he is thinner due to the breakup. He says, "I am not that fragile!"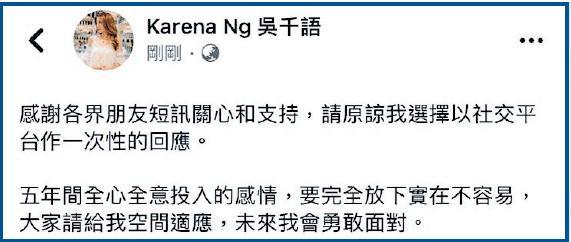 Karena Ng confirms the breakup on social media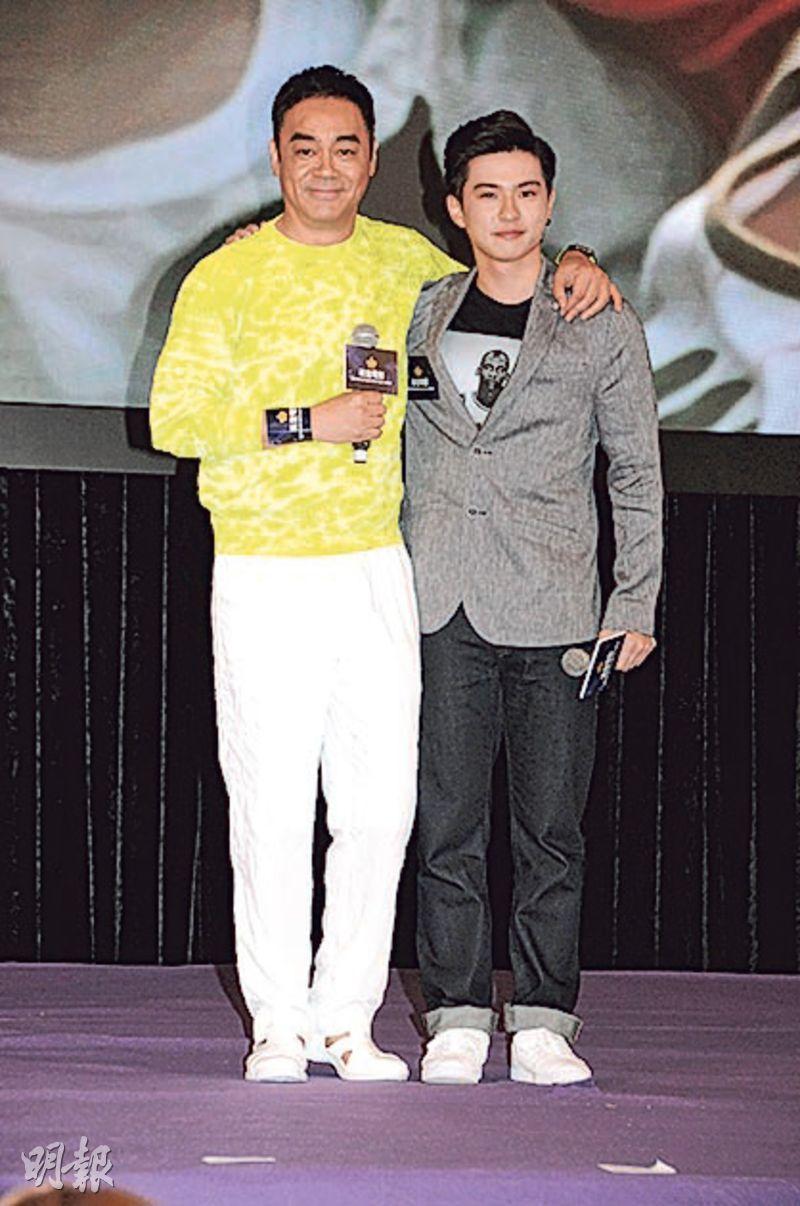 Sean Lau reunites with Daichi Harashima and puts his arm around his shoulder instead of picking him up.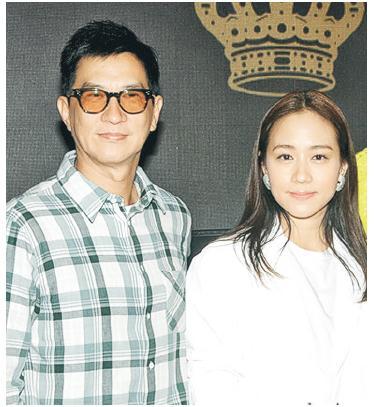 Nick Cheung and Karena Lam will work on new film with Sean Lau
courtesy of mingpao.com
The 2018 Emperor Motion Pictures rundown took place at the Filmart yesterday as directors and actors introduced many films like INTEGRITY (LIM JING FUNG WON YIN MOK) with director Alan Mak Siu Fai and stars Sean Lau Ching, Nick Cheung Ka Fai and Karena Lam Ka Yun, THE LADY IMPROPER (FEI FUN SUK NUI) in which Charlene Choi Cheuk Yin ran into Taiwan television Best Actor Wu Kang-Jen and succumbed to various desires, 77 HEARTBURNS (GUM DONG NGOR 77 CHI) with stars Pakho Chau and Choi Cheuk Yin, WHEN THE SUN MEETS THE MOON (MAU YUT MAU YUET) with Kathy Yuen (Tong Yi) in her first lead role with Daichi Harashima, FATAL VISIT (SING HOR SAI MAU SAT ON) which was based on famous Hong Kong writer Candance Chong Mui Ngam's play of the same title with director Calvin Poon Yuen Leung, stars Sammi Cheng Sau Man, Tong Dawei and Choi Cheuk Yin in a heart pounding love triangle, COLD DETECTIVE (SUN TAM DAI JIN) with director Wai Ka Fai, stars Lau Ching Wan, Choi Cheuk Yin and Raymond Lam Fung, CROSSFIRE (FOR PING) with producer and director Benny Chan Muk Sing and producer and star Donnie Yen Chi Tan. In addition boss Albert Yeung Sau Sing and director Dante Lam Chiu Yin introduced two upcoming super heavyweight productions, one would be a film about water rescue with assistance from China Central Television and Ministry of Transport and the other would be a Cheung Ka Fai stared crime film.
In FATAL VISIT with Cheng Sau Man and Ah Sa, Sammi said that this character was darker and seemed to be ambiguous between good and evil. However she was able to leave the character. Ah Sa said that a simple breakfast scene only had a few lines but Sammi was completely "possessed" by another person. After the shoot her hair was standing on its end. Sammi replied, "It really was a little like being possessed. The dark side and some of the fierce arguments in the film showed a different me, dark yet a little scary. However the production process was pleasant, I also feel that this time I opened a new road in another director that is separate from my past performance."
Speaking of Leon Lai Ming's impending fatherhood, Sammi said that it would be the best to ask him to confirm. She also said to Ah Sa, "Let's talk about her!" Reporters immediately asked Ah Sa when she would wed? She awkwardly said, "She exposed my stuff!" Sammi joked, "I clarify that it was just talk!" Ah Sa said that she has been very busy, so Gillian Chung Yun Tung should be "bothered" first.
Lau Ching Wan and Lam Ka Yun in INTEGRITY would play a couple ICAC investigators. The event arranged for Ching Wan to see his LOST IN TIME (MONG BUT LIU) co-star Daichi Harashima and even asked him to pick him up like he did in the film. Ching Wan joked that he was afraid he would receive "sexual harassment" complaints "He is a big boy now, how would a boy let anyone pick him up. That's not too good!" Earlier at the Hong Kong Film Award he has seen Daichi Harashima and was surprised to see how much he grew. Back then he felt that he was energetic and did not need to sleep, very smart with his dialogue delivery. Ka Fai joked, "This is a mental disorder, having too much energy. I was like that too when I was young. I am cured, it's very painful!" Ching Wan joked that he got it wrong and now he probably is mentally ill. Ka Fai said, "Probably."
Lam Fung and Karena Ng Chin Yu's five year relationship has been rumored to have ended. Lam Fung finally admitted the breakup officially at the Filmart. Ng Chin Yu on social media said that she was wholeheartedly in the relationship for five years, to completely let go truly would not be easy. She asked everyone to give her space to adjust and bravely face the future.
Lam Fung was asked if he was thinner due to love? He said, "I am not so fragile, but I want to briefly say it once so I won't talk about my relationship again. Chin Yu and I have separated for awhile!" Lam Fung admitted that in the future he would focus on work. Because every time at work something that was unrelated to work would be brought up, he did not want his relationship to be the focus. As for the break up reason, he said, "I don't want to talk about my relationship anymore, we broke up amicably. We are still friends!" Did they have an understanding for him to talk about the breakup? He said, "I am done, spare me please! I don't want to say it 100 times more!"
As for his rumored new girlfriend Carina Zhang Xinyue, Lam Fung changed the subject and hoped that everyone would give him space. He saw 2019 as a new challenge. "In the past few years I was a little lax with work, in the future I will work intensively and find a new breakthrough. In the future I will work on three movies and television series as well." Speaking of his parents' matchmaking for him or his rumored new girlfriend being exposed online, Lam Fung declined to comment. "I don't want it to get messier the more I talk, thank you for your concern. I hope you can care about my work." Did he deliberately pack his schedule with work? He said that this has always been his manager's style. Is he single now? He said, "No more about my personal life!" Would he not date for now? He answered, "Work comes first!"