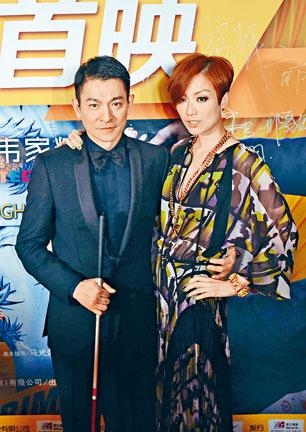 courtesy of singtao.com
Andy Lau Tak Wa early last year rested for over half a year due to injury. For his golden partner Sammi Cheng Sau Man he guest starred in the Ann Hui On Wa produced new film FARAGA IN MARA (FA JIU JI MEI).
Hui On Wa clarified reports that Wa Jai was the lead actor. "We of course wanted very much to work with Wa Jai again. This time we only invited him to guest star in one of the roles. Hong Kong needs even more good films that are made with heart. We also need to physically support some young directors. Wa Jai has always been supportive of young filmmakers. We hoped that this time his schedule could coordinate and at the same time he could cheer for Sammi in a reunion."