Susan Shaw
courtesy of on.cc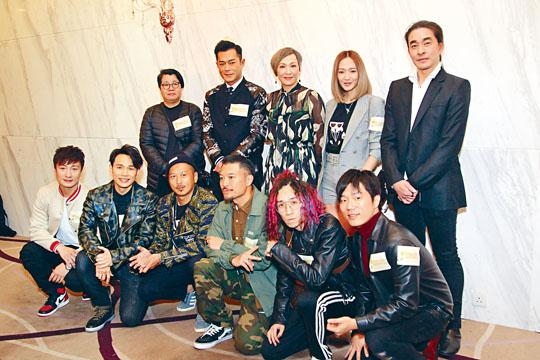 Stephy Tang is conspicuously absent during the group photo
courtesy of singtao.com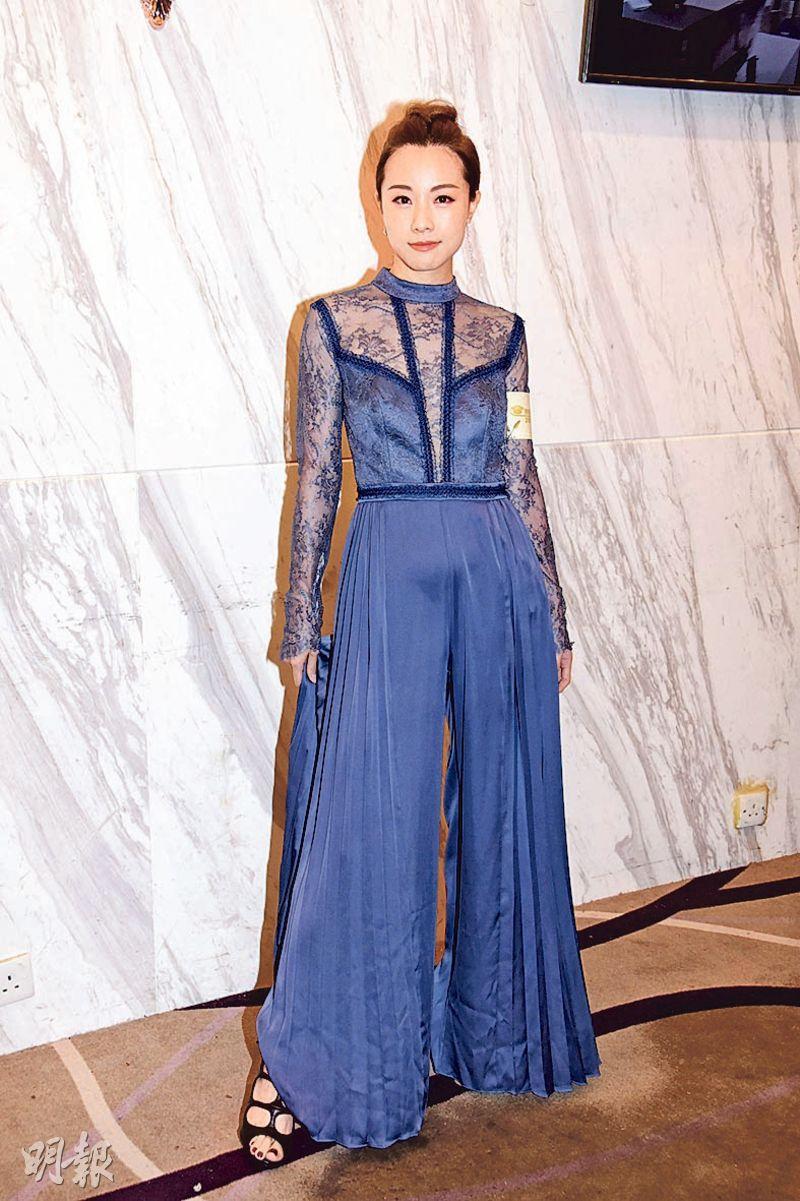 Stephy Tang says that she is a big girl and can be sexy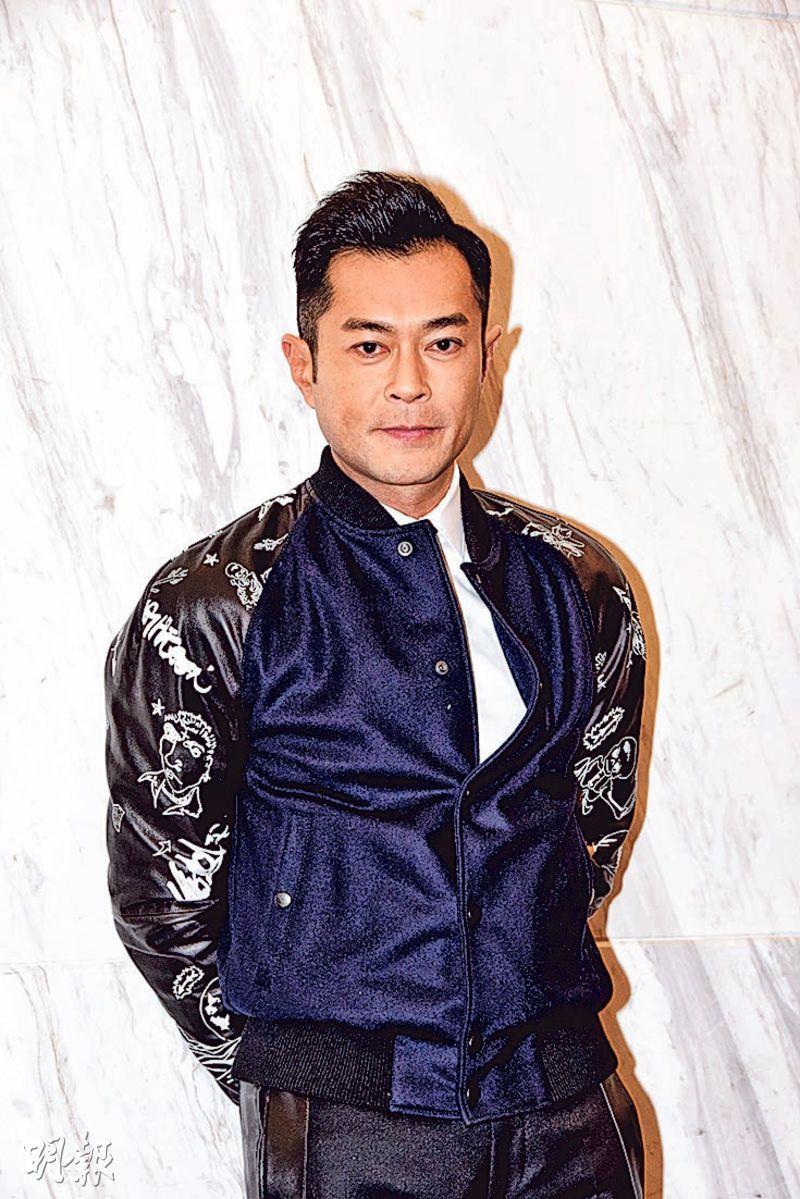 Louis Koo says that the Best Actor nomination is already a recognition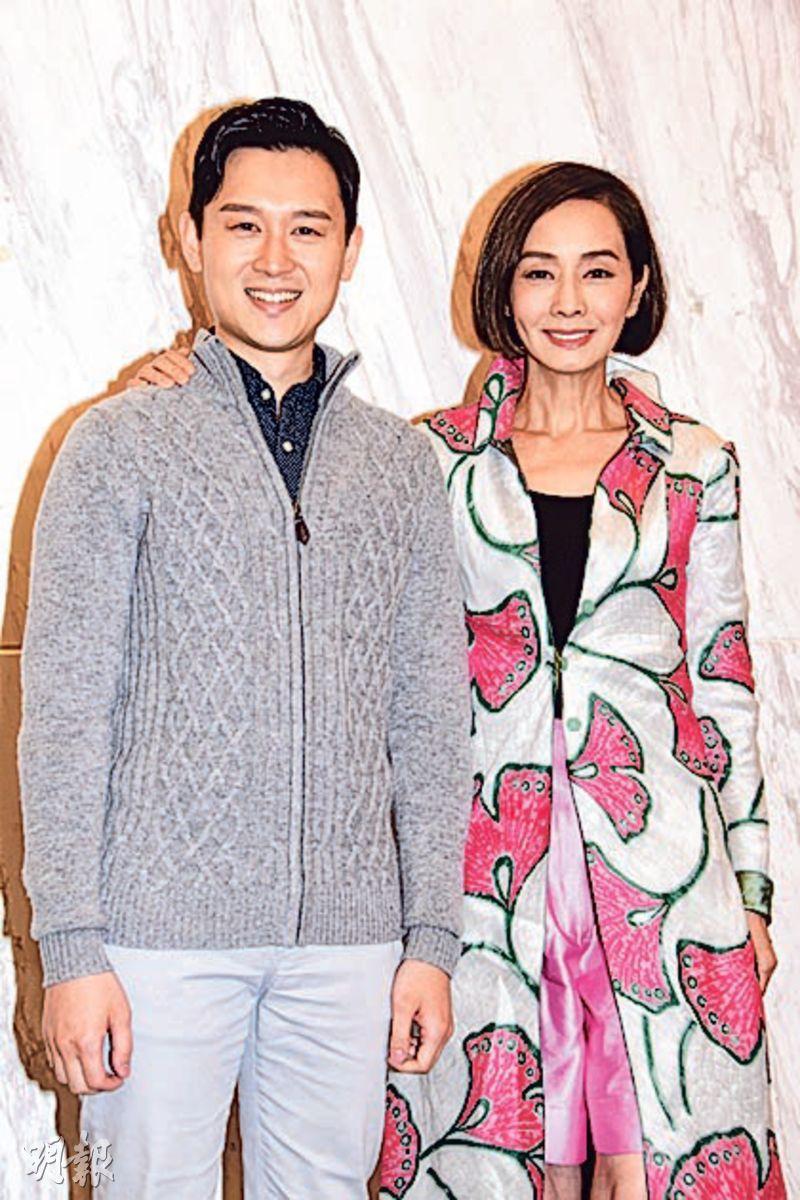 Teresa Mo says that Ling Man Lung's Best Actor chances are only average but his Best New Performer odds are much better.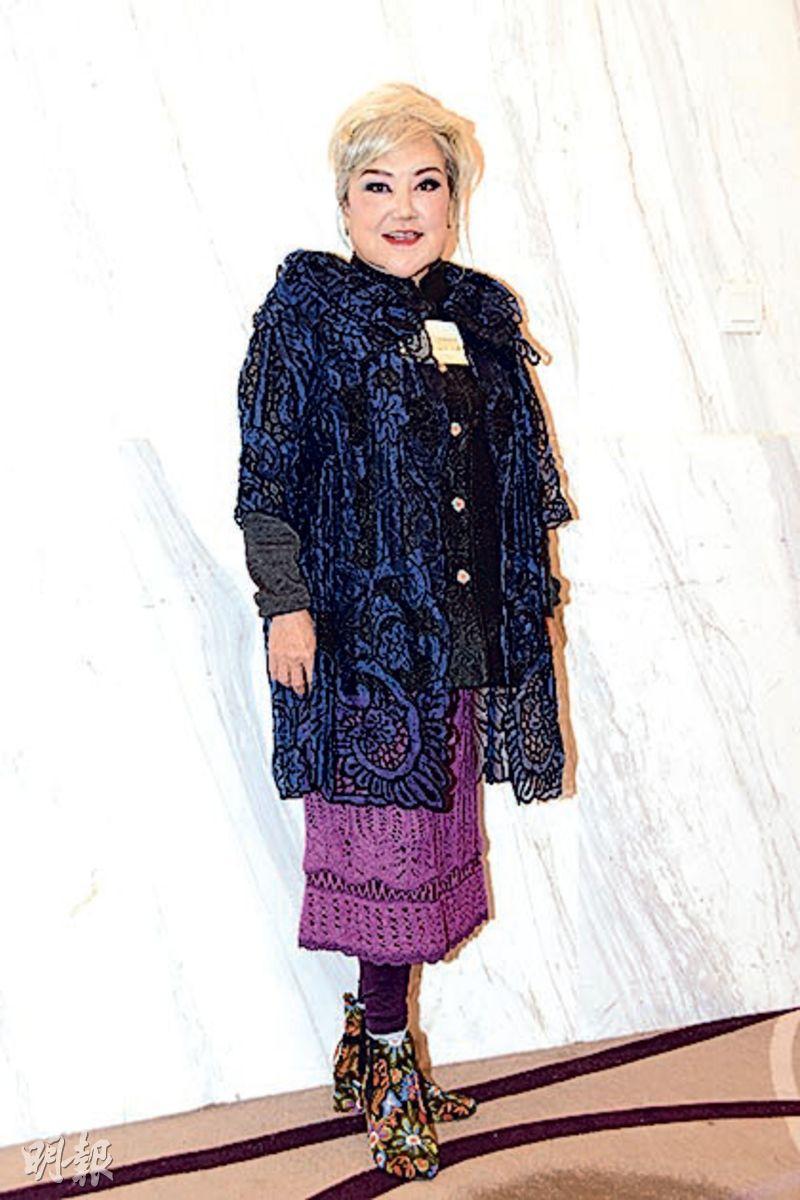 Susan Shaw says that Lee Ching's niece has already taken care of her affairs
Both Philip Keung and Gordon Lam are Hong Kong Film Award Best Supporting Actor nominees and both says that their chances are half and half
courtesy of mingpao.com
The Federation of Hong Kong Filmmakers' spring banquet took place last night. Attendees included Louis Koo Tin Lok, Gordon Lam Ka Tung, Philip Keung Ho Man, Teresa Mo Shun Kwan, Stephy Tang Lai Yun, Alex Fong Lik Sun, Ling Man Lung, Susan Shaw Yam Yam, Richie Jen (Yam Yin Chai) and Larine Tang Yueping. Goo Jai was focused on working for the Performing Artists Guild while Tang Lai Yun made a rare sexy appearance. They both had their own ideas about competing for a Hong Kong Film Award.
Attending as the new Hong Kong Performing Artists Guild president, Koo Tin Lok posed for photos for the new council members Grace Wong Kwan Hing and Jonathan Wong Chee Hynn. Goo Jai revealed that after being elected he already had some new proposals and met with people from different walks of life. He also has talked with new generation singers, who hoped that music, film and television would change and get younger. They hoped to be able to help the Guild creatively so their future roads would be a little clearer and everyone's jobs would benefit. In addition, Goo Jai mentioned that the elders would need medical assistance as well.
When asked since becoming the president, has membership increased? Goo Jai said that earlier some members lost contact and he worried that they would have problems that the Guild would not know about. Now he has sent people to follow up and would take one step at a time. He estimated that he would need half a year to handle that. Now Goo Lai spent most of his time on rebuilding the Guild, but later he would have to make a movie. "One person can't do everything for the Guild, luckily I have vice presidents and a group of council members for help. I don't have any pressure to give my all to the Guild!"
Goo Jai with PARADOX was nominated for the Hong Kong Film Award Best Actor. "I am very happy, but everything is up to fate. I would just treat it normally. Actually the nomination is already a recognition." He also said that this film had the most fighting in his career. It was very difficult. He thanked Sammo Hung Kam Bo for his attentive instruction, so the stunts did not scare him. As for his competition, Goo Jai felt each one was strong. He joked that he would take advantage of the banquet last night to say a few words and campaign for votes for himself.
Tang Lai Yun was at the same event as her ex Alex Fong Lik Sun, but the event did not arrange for them to pose for photos together. She felt that she was already a big girl and was suitable to be sexy. Was she giving a Hong Kong Film Award preview? Stephy said, "The Hong Kong Film Award clothes will mainly be pretty, I have looked at some sexy ones. Any and all parts were exposed, but they were pretty yet elegant." She admitted that she still has not learned to be nervous about her Best Actress nomination yet, but after winning the Film Critic Society award she celebrated Best Actor Yasuaki Kurata's birthday. She said that Mr. Kurata was a lot of fun and even said that he was happier about her award than his own. Thus she would treat hinm to his first birthday bun.
Among the competition, Stephy's favorites were Zhou Xun and Sylvia Chang. The hardest part of her role was before the performance she had to hallow out herself. During the shoot she did not think much about it. She hoped that everyone would feel that this time she was "fresh" enough.
Shaw Yam Yam revealed that the Asian Best Actress Lee Ching's funeral has been taken care of because Lee Ching's family earlier came to Hong Kong and went to the police station to take care of it. Shaw Yam Yam sad, "Because someone called the police when Lee Ching passed, they had to go to the police station for three or four days. Her family would leave Hong Kong tonight." As for Lee Ching's landlord asking for the place to be cleared out, because she loved to shop in life she left a lot of items. Most of them had to be thrown out. Sister Yam yam said that Lee Ching's family actually has not been in contact with her for a long time. When they got the call from the police station they were very afraid. Shaw's offered money and assistance with the funeral, but Sister Yam Yam said that she was not in the process so she was not at liberty to talk in detail. Lee Ching's niece before leaving Hong Kong last night also said that Lee Ching has been cremated and buried.
Lam Ka Tung attended as the Performing Artists Guild vice president and also the host and planner. He asked members Wong Chee Hynn, Terence Siufay, Brian@24 Herbs, Phat@24 Herbs, Ching@Rubberhand to perform. This year's theme was to recommend new screenwriters. Ka Tung joked that he was considered half a screenwriter, for example for the Film and Television Market he also helped "write" the story for one or two films. As for his Hong Kong Film Award Best Supporting Actor nomination, he admitted that he was only half confident. He felt Paul Chun Pui was amazing, and Yasuaki Kurata just won the Film Critic Society Best Actor. Would he like to collect the entire set of awards? Ka Tung said that if he did, as an actor that would be very perfect.
Mo Shun Kwan and Ling Man Lung in TOMORROW IS ANOTHER DAY played mother and son. Last night they also attended together. Ling Man Lung was very happy and surprised about his first Best Actor nomination, but he was not too nervous. Mo Mo said that at the event she would campaign. As for being the favorite among industry insiders, she joked, "In terms of age, it probably is my turn!" She felt that her character was hard to play and challenging, she also felt that Ling Man Lung would truly deserve the Best New Performer award. However he would have to wait for Best Actor.