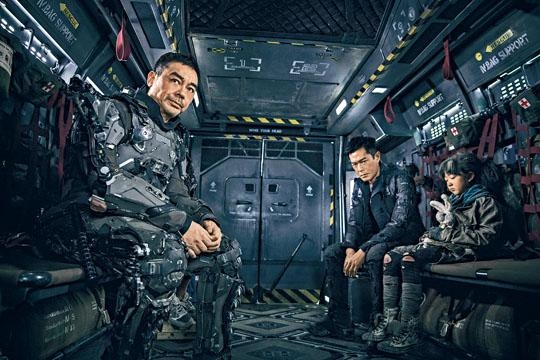 courtesy of singtao.com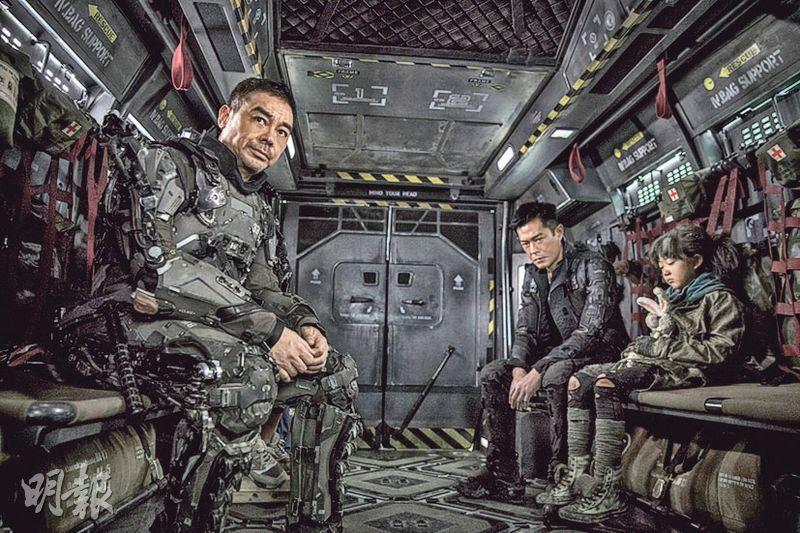 Sean Lau puts on a 40 pound mobile armor, which is quite a physical challenge.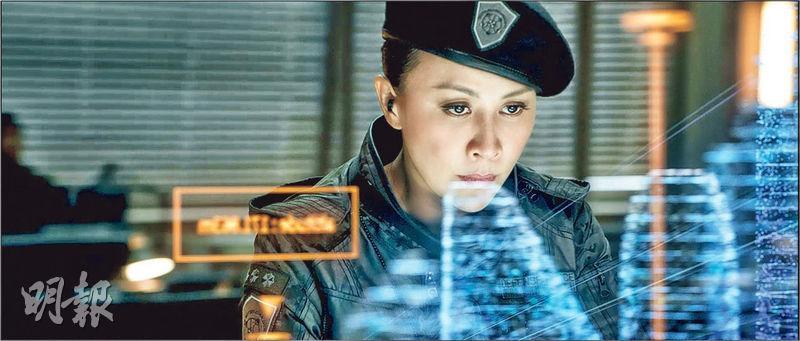 Carina Lau plays an officer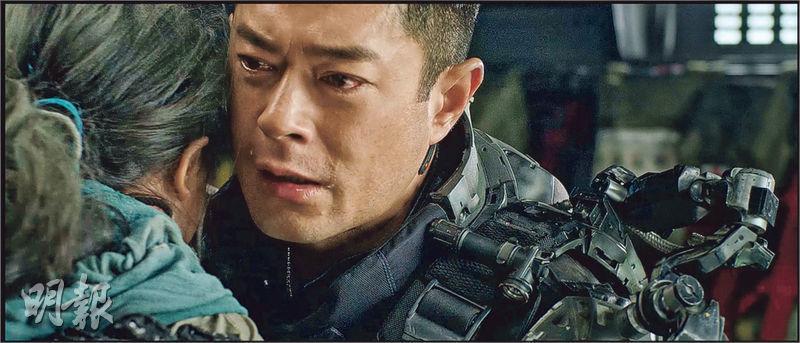 Louis Koo has emotional scenes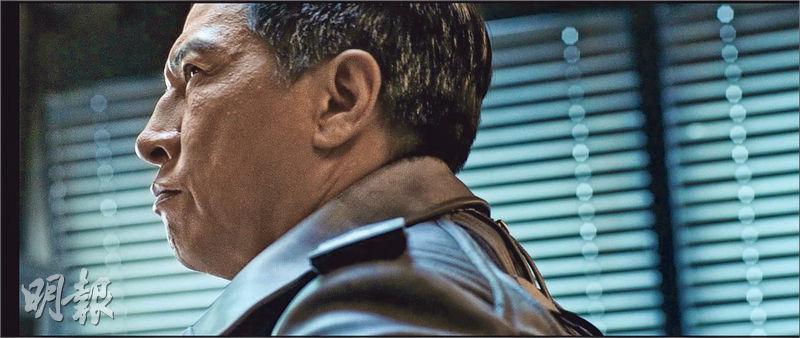 Nick Cheung makes quite an impression
courtesy of mingpao.com
The HK$ 400 million Hong Kong science fiction action film WARRIORS OF FUTURE (MING YUT JIN GEI) will open next year. Its trailer officially arrived yesterday. New director Ng Yuen Fai led Best Actors and Best Actress like Louis Koo Tin Lok, Sean Lau Ching Wan, Nick Cheung Ka Fai and Carina Lau Ka Ling as well as Philip Keung Ho Man and Tse Kwan Ho in the performance. In the polluted world of 2055, cities were in ruins due to an alien invasion.
In the trailer, transport planes took off from a base, the armor car and robot's highway chases were very realistic. Both the scenes and the art designs were high quality and rivaled Hollywood productions. At the end Koo Tin Lok in a mobile armor realized that an alien was getting close and looked terrified as he slowly turned around. Officers Lau Ka Ling and Tse Kwan Ho as well as the surprise appearance of Cheung Ka Fai already made quite an impression for people to look forward to. In a yellow leather jacket and dreadlocks, Keung Ho Man played a "cyclops" with a fake eye and shook of robot pursuits with his high speed driving skills; Goo Jai and Lau Ching Wan both fought aliens. Whenever they appeared they had to wear 40 pound of mobile armor, run and jump, which were quite a challenge physically.