Stephen Chow
courtesy of on.cc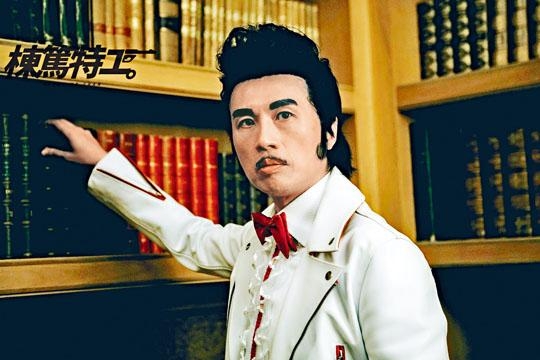 courtesy of singtao.com
Dayo Wong Tze Wah and Charmaine Sheh Sze Man's Lunar New Year film AGENT MR. CHAN (DUNG DUK DUT GUNG) after 29 days in release in Hong Kong made over HK$ 44.31 and crushed the box office number of the 1991 Stephen Chow Sing Chi film FIGHT BACK TO SCHOOL (TOH HOK WAI LUNG) to reach the top 20 of Hong Kong film and Chinese film box office in history.
Tze Wah said, "Something that I didn't even dare to imagine happened. Because I never thought of it, I didn't feel like flowing in the air (even though I really want to). I only feel that if I have another chance to make a movie, I would have to work harder to repay everyone for their love and support."
Ah Sheh said, "To me personally it is very memorable. Because my series with Tze Wah 7 or 8 years ago performed very well, working together again critical success was already not easy, commercial success at the same time was extremely hard. The audience kept improving, so passing 40 million at the box office absolutely reflected how many viewers felt."