courtesy of on.cc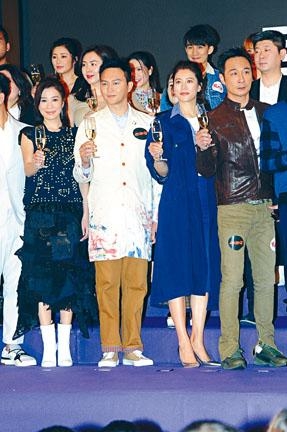 courtesy of singtao.com
Charmaine Sheh, Julian Cheung and Anita Yuen were linked in rumors before and become the focus. Chilam is said to be all stiff in the middle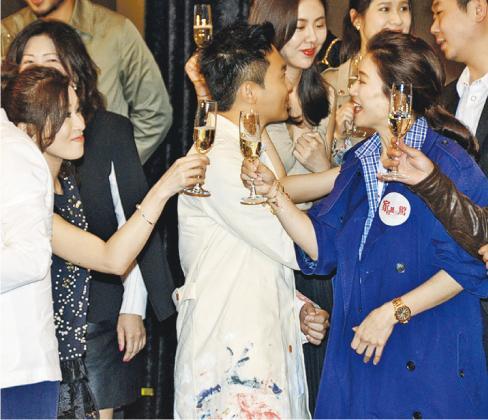 Charmaine Sheh raises a glass to Anita Yuen, who returns a polite smile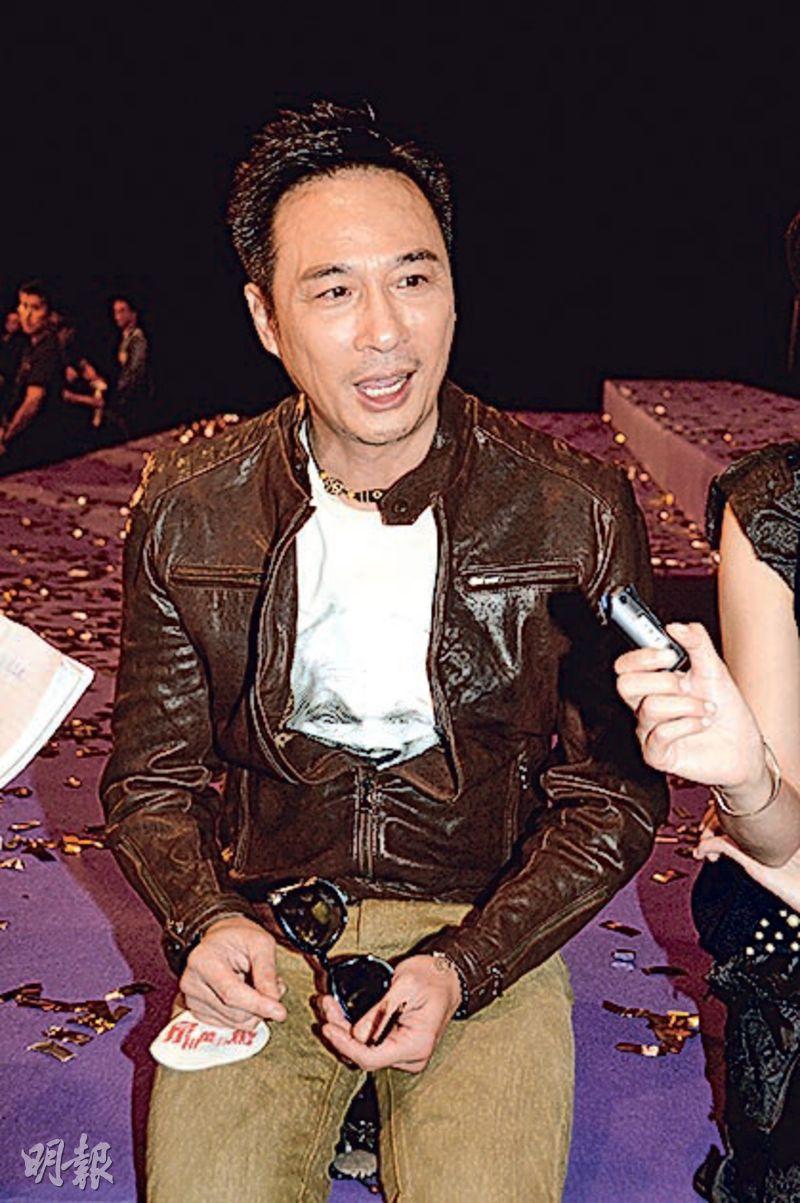 Francis Ng says after working with Julian Cheung many times they are full of chemistry
courtesy of mingpao.com
Er Dog Pictures yesterday held its first press conference at the Hong Kong International Film and Television Market. Two upcoming releases for this year were featured, they were the Francis Ng Chun Yu, Julian Cheung Chi Lam, Charmaine Sheh Sze Man starred THE LEAKER (SIT MUK JEH) and the Louis Koo Tin Lok, Anita Yuen Wing Yi, Ng Chun Yu and Cheung Tat Ming starred A HOME WITH A VIEW (GA WO MAN SI GAING).
A HOME WITH A VIEW's Goo Jai revealed that Len Len and Chun Yu ate nonstop on the set. When they said they went to fix their make up they actually went to eat. Len Len said that she asked Goo Jai if he wanted to go. He did not because he wanted to get into character and said that he would not eat until after 6PM. However she stopped eating after 6PM so they were on different channels. As one of the producers, Tat Ming praised how in character Goo Jai's performance was. Goo Jai joked that if the shoot took place after 6PM he would not be.
The actors and guests posed for group photos and shared a toast on the stage later. Ah Sheh who was once rumored to get in between Chilam and Len Len immediately became the focus with the two also on hand. At first because Chilam took the wrong spot, the women stood together. Later Chilam realized that he stood in the wrong place and got in the middle of Len Len and Ah Sheh. Chilam looked embarrassed and stared straight ahead, as he did not dare to look at Len Len and Ah Sheh. Finally with the toast, Len Len and Ah Sheh went from no exchange originally to Ah Sheh raising a glass to Len Len. They toasted and warmed up the awkward atmosphere.
Ah Sheh, Chilam and Chun Yu were interviewed together. Was running into Len Len awkward for Ah Sheh? Ah Sheh asked, "Why?" Chilam asked, "Why what? (Some reports were written like this?) The reports had ulterior motives." Ah Sheh said that she ran into Len Len privately at a party and greeted her. Chilam was asked why he was "all stiff" between the two women. He joked, "Should I be all limp like a floppy snake?"
Len Len was asked about their somewhat unnatural and Chilam's stiff appearance. She said, "It's very normal, who was he standing next to that made him all stiff? (Ah Sheh?) We are familiar......(when did you come familiar?) Actually we aren't very familiar, we would greet each other at public events. I saw her a few times when I visited the set. Greeting is a courtesy. (Was it awkward?) Why would it be awkward? Chilam and both have been linked to many people in rumors, wouldn't we be too busy (from being awkward)? We are adults, not kids. There is nothing to be embarrassed about." When reporters were about to follow up, Len Len was already a little impatient and did not want to talk further about the subject.
Many focus film projects were announced as well, including the John Woo (Ng Yu Sum) produced, Huang Hai directed, Chan Sap Sam written THE KILLER (DIP HUET SEUNG HUNG). Chan Sap Sam said that he would keep the classic scenes from the original and add in new elements.