courtesy of on.cc
Best Actress Stephy Tang and Best Actor Yasuaki Kurata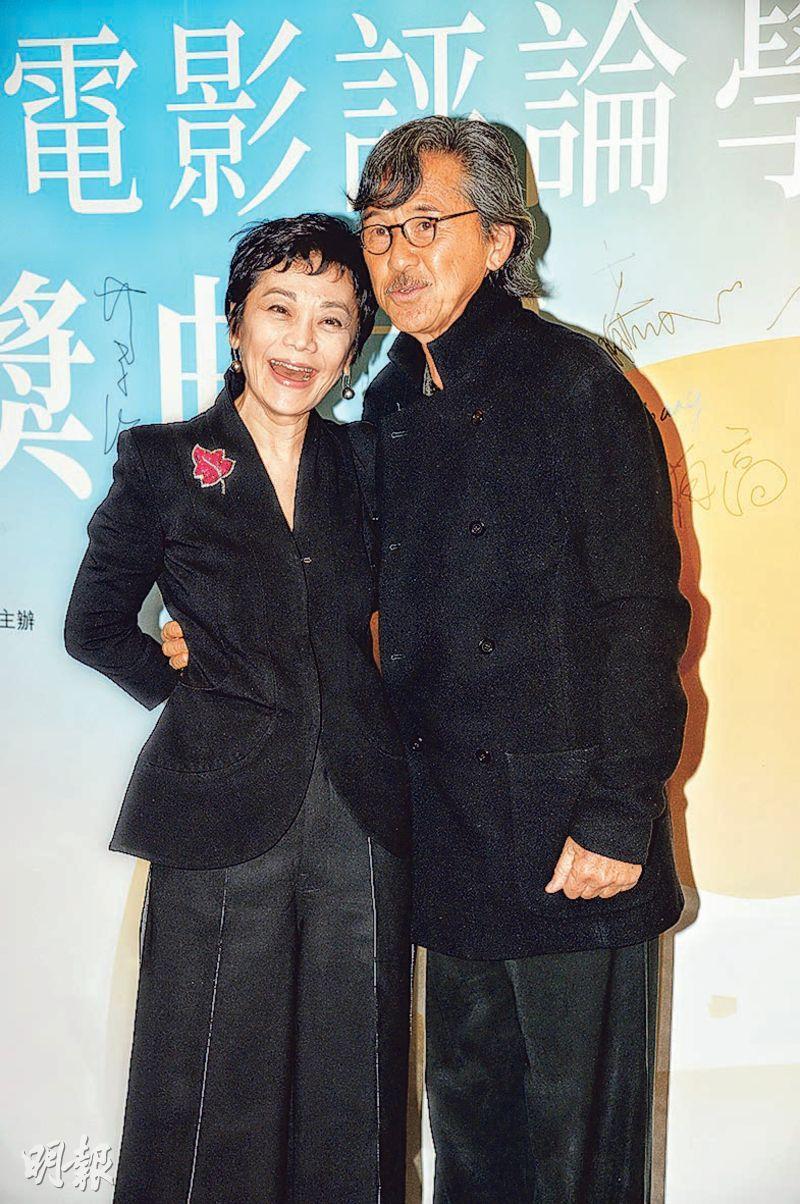 Sylvia Chang tries to get George Lam to make another film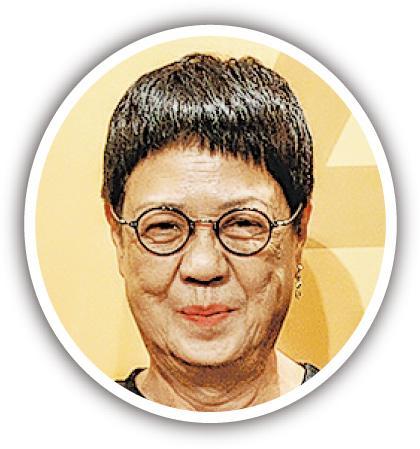 The 70 year old Ann Hui says the award encourages her to keep going
courtesy of mingpao.com
The 24th Hong Kong Film Critic Society Awards presentation took place yesterday at the Hong Kong Film Archives. President Cheuk Lam presented the Society's eight recommended film. Guest George Lam Chi Cheung presented five major awards, Best Picture OUR DAY WILL COME, Best Screenplay Xiong Zhaozheng, Maria Wong, Frankie Tam, Mengzhang Wu (GOD OF WAR), Best Director Sylvia Chang (LOVE EDUCATION), Best Actor Yasuaki Kurata (GOD OF WAR), Best Actress Stephy Tang (THE EMPTY HANDS). Best Actor Yasuaki Kurata thanked Gordon Chan Ka Seung. He also jokingly said to Sylvia Chang that he could work on a romantic drama.
Best Actor Yasuaki Kurata joked during his speech that he wanted to talk longer. In his 52 years in film, his first in Hong Kong was ANGRY GUEST, but by the 70s Japan's directors told him that he could not make movies anymore and should switch jobs. Later he caught Shaw's eye and came to work on movies in Hong Kong. Unfortunately friends reminded him that Hong Kong was a dangerous place and he might be killed. However he felt Hong Kong was a paradise, with a lot of energy. In particular roast pork bun was very delicious, he had 10 at once one time. Yasuaki Kurata said that because he did not know Cantonese, in the end he had to rely on translator's assistance and he was able to pass. Now he has already made over 80 films in Hong Kong, but in 70 of which he had to die. "This time I want to thank Chan Ka Seung for not needing me to die, so in the future I still would like to make Hong Kong films again. Hong Kong's roast pork buns are still my favorite!" He also said to Sylvia Chang that he could make romantic drama. Speaking of being the oldest Best Actor, Yasuaki Kurata said that he would be 72 on the 20th. This award was the perfect birthday present for him, but if he won when he was younger it would have been even better. In addition, he received two Hong Kong Film Award Best Supporting Actor nominations but he admitted that he had no confidence. Because he was uncertain about his competition, he did not know if the audience would like his performance. How would he celebrate? He said, "Tonight I am going to have delicious roast pork!"
Best Actress Tang Lai Yun said that she had to calm down. She gave special thanks to the director because she felt that an actor's ability was not enough to get the job done. She needed an excellent team to create good atmosphere for her to play a good character. In addition she also thanked the voters. "I thought about what this award means, and feel that it is not a competition about victory or defeat. This is fate that the voters can see my performance and are willing to give me this encouragement. In my 16 year in the business I won my first acting award, received recognition, I felt like I have a sense of responsibility and I have to properly work hard. In the future I would choose even better scripts. In the past I play the nice girl in romantic films, but only with the past me would there be a present me. Thus I would keep working hard not to disappoint everyone. I hope everyone can see my improvement, a different Tang Lai Yun and continue to work hard for Hong Kong film!" She was a little emotional as she said that she would not think that she would be so emotional. As soon as she saw her film footage she would get emotional. She was afraid that she would not be able to hold back her tears, of course in the end she was still able to.
When guest presenter Lam Chi Cheung appeared the film PASSION (JUI OI)'s theme song WHO IS THE MOST LOVED was played. Ah Lam joked that as he saw many friends he felt that he was pretty young, but everyone was very young. PASSION was made in 1986. Back then he, Sylvia Chang and Cora Miao had to play old. If they made it now they would not need make up! When asked if he would like to make PASSION 2018, he joked, "I would like to go home and sleep the most. When I hear about making a movie I am already very scared because I won't get to sleep. I need enough need to make it!"
When Ann Hui On Wa accepted the Best Film award she said, "Can I sound a little meaner? Because OUR TIME WILL COME was made pretty well, someone from Hong Kong shot Hong Kong history. With laughter, tear and real emotions, only we were able to make that. So I was very proud but since no one said it I didn't dare to speak up. The Critic Society would recognize a hero and honor her, giving me my confidence back. I am already 70, I am happy that I can still keep shooting!" Before leaving the stage she stared at Ah Lam and said, "Now you are even cooler!" Ah Lam answered, "When we made BOAT PEOPLE I shaved for you, the riskiest shave I ever had!"
Then Sylvia Chang accepted the Best Director award. "Actually I also have worked with Yasuaki Kurata. Back then I was still new, it was already over 40 years ago. Very luckily I wasn't married, otherwise I would have retired long ago. I was able to persist to have an even warmer result this time. Our entire team truly loves each other, even if we may not make money, I still hope to be able to keep gong!" She also said to Ah Lam, "To make PASSION it would depend on whether he would be willing to shave, he was willing to shave for Ann but not for me he would be really unfair. I would send you home earlier because I can't take it either, OK?" Sylvia Chang praised how cool Ah Lam was at this age, many Chinese viewers liked to watch his special performance. She believed that with a good character he definitely would return to film. With her Hong Kong Film Award Best Director, Best Screenplay and Best Actress nominations, Sylvia Chang said that she would not think much about them because lately she has been busy with her play rehearsal. However she has made time to attend the Hong Kong Film Awards. Did she know that Tang Lai Yun was also nominated for Best Actress? She said that she was not sure. In the end actors should play their roles well and everything depends on fate.