Justin Cheung
Stephen Shiu Jr. leads the stars in confetti cannons
courtesy of on.cc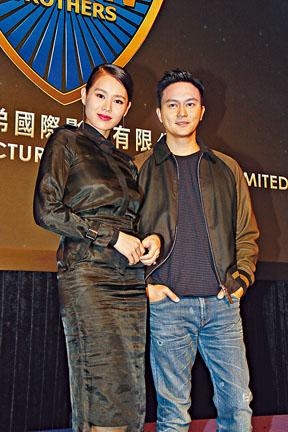 courtesy of singtao.com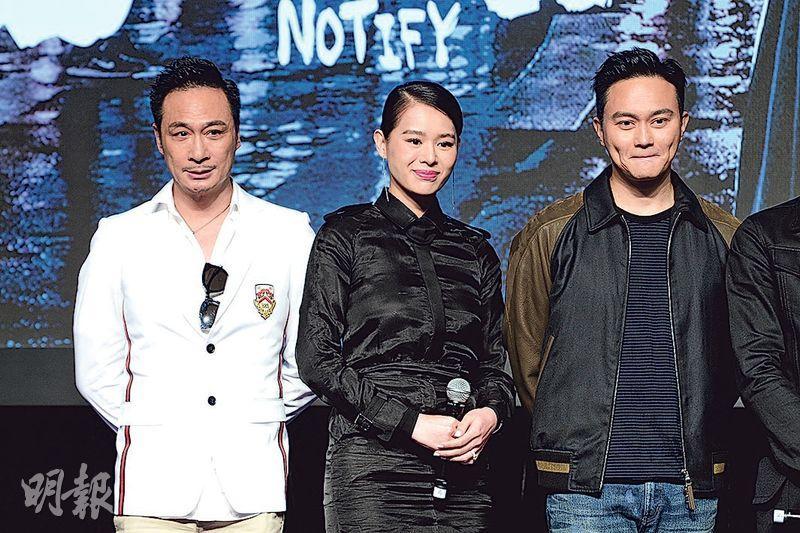 Francis Ng, Myolie Wu and Julian Cheung work on the Herman Yau new film DEATH NOTIFY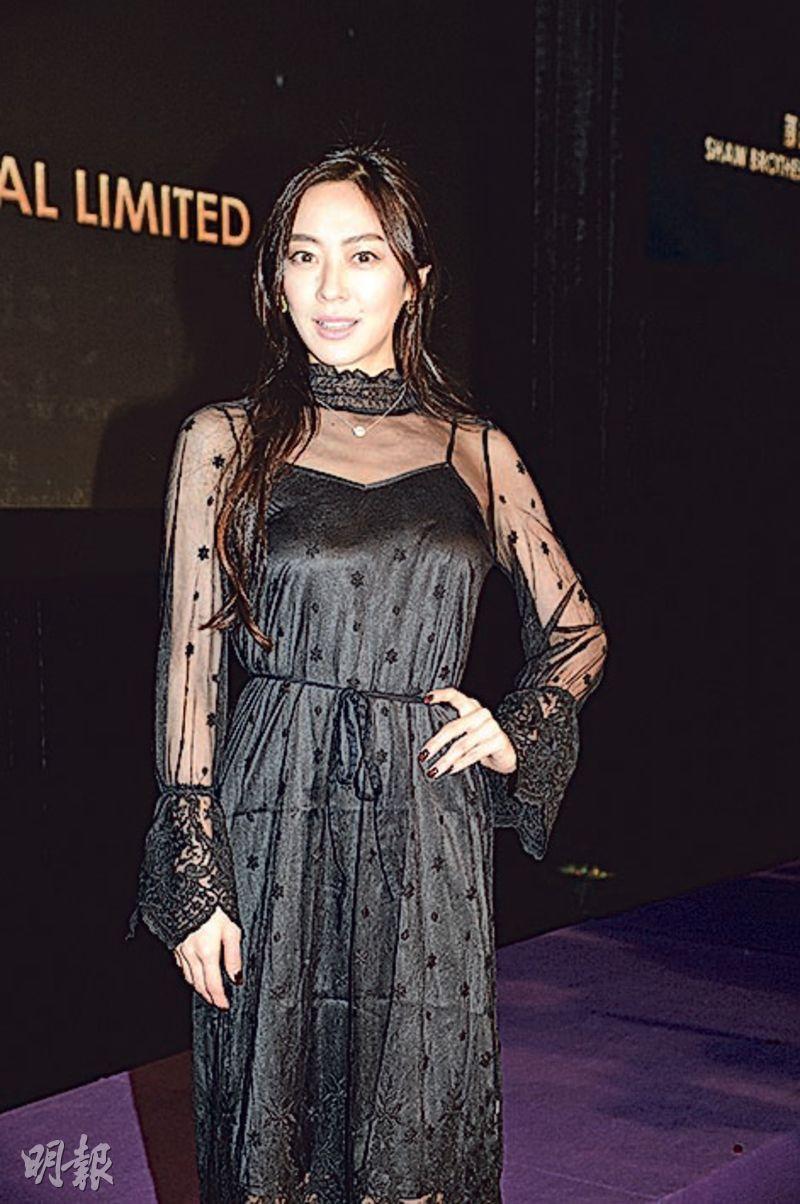 Linah Matsuoka practices her Cantonese for DECEPTION OF THE NOVELIST
courtesy of mingpao.com
hmv Digital China Group yesterday held a press conference. Louis Koo Tin Lok, Julian Cheung Chi Lam, Francis Ng Chun Yu, Pakho Chau, Myolie Wu Hung Yi, Linah Matsuoka, Justin Cheung Kin Sing, Benny Chan Ho Man, Patrick Tang Kin Won and others attended as original series HONG KONG WEST SIDE STORIES (HEUNG SAI MUK GEI) and films DECEPTON OF THE NOVELIST (JOK GA DIK FONG YIN), DEATH NOTIFY (SEI MONG TUNG JI DAN: UM HAK JEH) and DYNASTY WARRIORS (JUN SAM GOK MO SEUNG) were introduced.
In DEATH NOTIFY, Goo Jai had many special effect looks while Ng Chun Yu played a cop. Chilam and Hung Yi played a couple. After Hung Yi's death, cop Chilam investigated the Death Notification that the villain left. Would Hung Yi only need to work with a green screen and not be on the set with other actors like Chun Yu said? She said that she hoped not, Chilam said that he and Hung Yi should have many scenes because she would still appear despite her death. Would they have any relationship scene? Chilm joked, "Very thick, so thick that we can't be separated!" He also said that everyday he was reading the original work and the script as he believed that he would be very in character. However he definitely would not be excessive. Speaking of TVB's TRIUMPH IN THE SKIES 2020, Chilam said that TVB has not contacted him. He would have to ask Chun Yu to see if he heard anything.
Linah Matsuoka in DECEPTION OF THE NOVELIST would perform in all Cantonese. She said that the Cantonese pronunciation was the hardest to learn, when she misspoke she turned words into foul language. Thus she would study with a teacher. Has she asked Alvin Chau Cheok Wa to teach her? Linah Matsuoka said, "No, is that right? I want to learn Cantonese a little better too!"